TJ Quiz Bowl moves on to ' It's Academic' Finals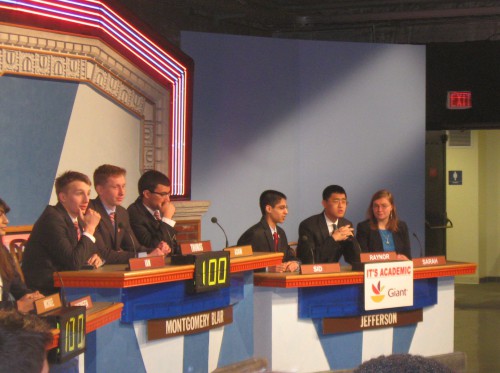 The competition came down to two teams: Montgomery Blair High School from Silver Spring, Md., and Jefferson. The buzzer ended the game, and the two teams were in a tie. Less than a minute later, Raynor Kuang, Sarah Eltinge and Sid Verma won the tiebreaker and were moving on to the season final on May 18.
The final score was Jefferson 405, Blair 385 and Langley 365.
"It was very close and intense," Eltinge said.
The Quiz Bowl A team will face James Hubert Blake and Winston Churchill high schools in the final. If they win, they will compete in the Superbowl against Orange County High School, the Central Virginia champion, and the Baltimore champion, to be decided May 11.
"We're going to start rallying our friends to try and get a big audience for it," Eltinge said.