Garza hired as next FCPS superintendent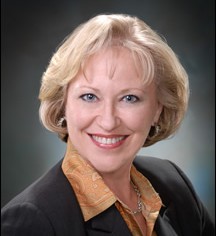 The FCPS School Board unanimously approved Texan educator Karen Garza as Superintendent Jack Dale's successor during their April 18 meeting.
Garza has served as superintendent of the Lubbock Independent School District in west Texas for the past four years. Prior to working in Lubbock, Garza was chief academic officer of the Houston Independent School District. She has a doctorate in education and has worked as an elementary school teacher in the past.
Garza's term will begin on July 1. She has agreed to a four-year contract.
"It is great that the School Board did a search on a national level and I think it's fantastic that we will have our first female superintendent," Principal Evan Glazer said. "I haven't been able to meet with her yet. I'm excited for her to come visit our school to meet our students and staff and see the unique things that we do here."