Guitar Club welcomes interested musicians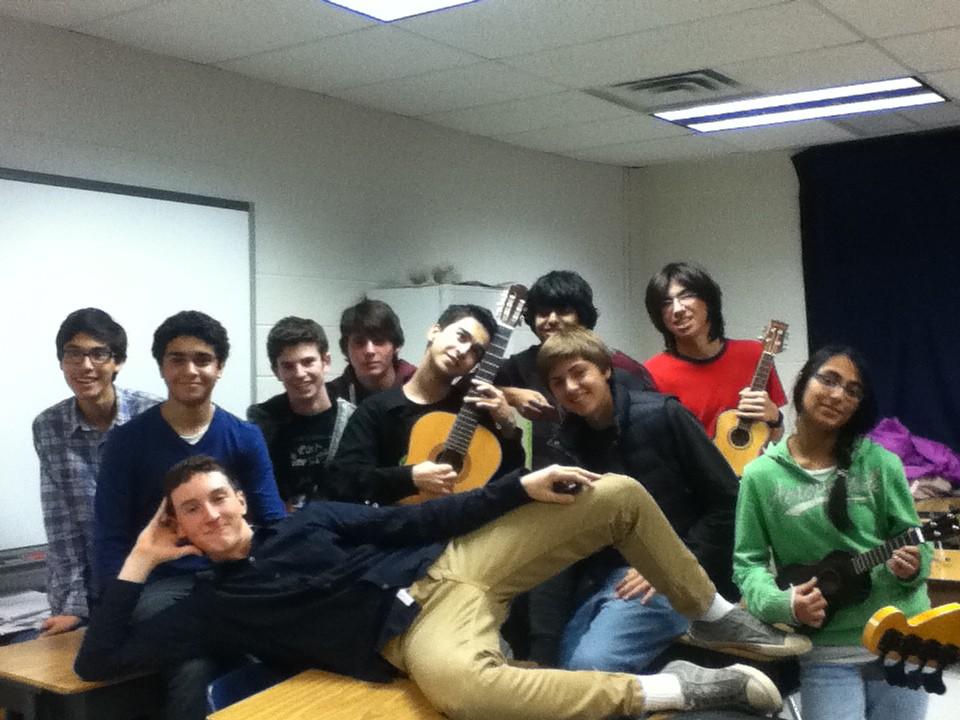 Three times a week, students choose from a wide variety of options for eighth period activities. These options range from study halls to dance clubs. Recently a new club joined the fray – Guitar Club.
Co-presidents and juniors Rahul Majumdar and Giovanni Jimenez thought of setting up this club in their sophomore year. Majumdar has played guitar for eight years and Jimenez for three, and both wanted to teach other students to play as well. This year they decided to turn their idea into reality and established Guitar Club.
"I've always really liked guitar, but I don't get much time to practice at home. I feel a lot more people at TJ should be able to experience the guitar" Majumdar said. "I thought it would be a good idea to make a club where people can come to learn or practice or just play because there doesn't seem to be enough music-related things here."
The club meets B-block on Wednesdays, with about 15 to 20 people in attendance each week. The meetings consist of individual and group jam sessions for both experienced and inexperienced members.
"It's fun," junior Sam Ober said, "and I plan to come every week."