Orser presents comedy continuum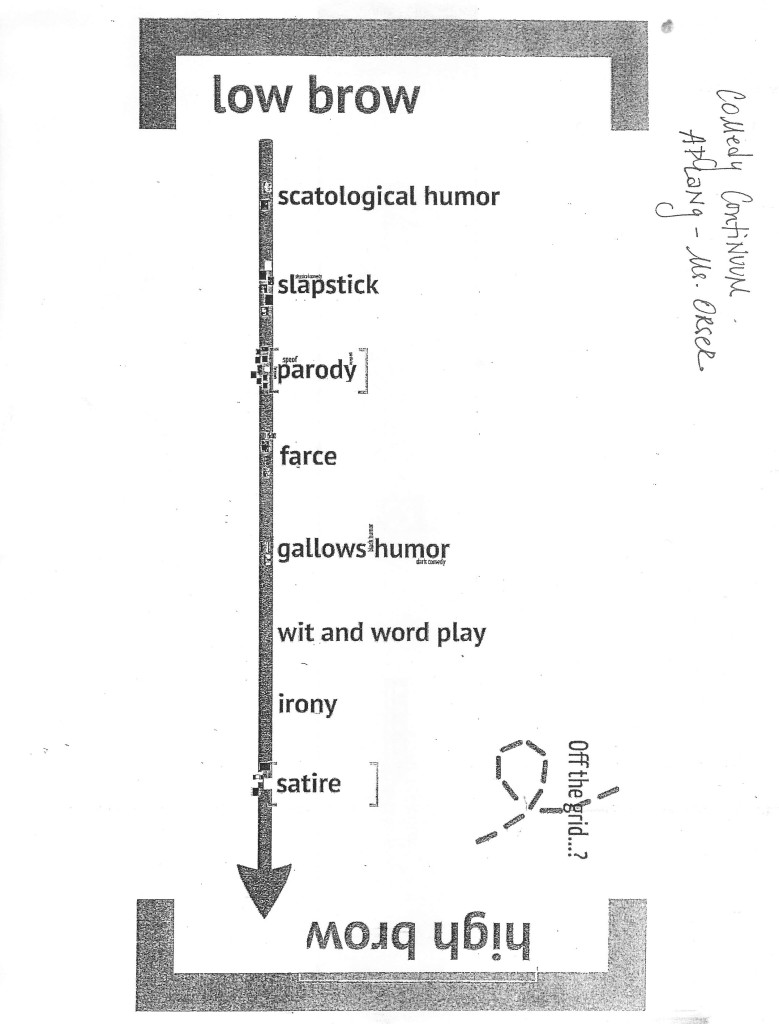 Students in Emily Orser and Monte Bourjaily's Global Studies classes laughed heartily as Mr. Bean struggled to remove his pants.  They are watching Emily Orser's presentation on the comedy continuum.
The presentation, which took place in the auditorium on Feb. 15, demonstrated different types of comedy, which students should be able to recognize and use in their own work.
The continuum covered topics from scatological humor to farce to satire, while displaying a wide array of videos for each topic.
Orser emphasized the importance of humor in everyday life.
"In the workplace, humor is used as relief from stressful situations," Orser said.