TJ Quiz Bowl preps for upcoming competition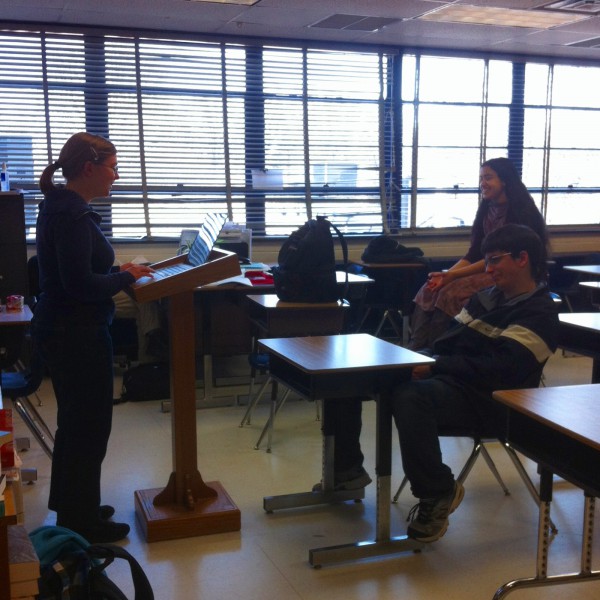 Despite the many obscure questions being asked, students in Room 210 sat unfazed during an eighth period preparation session for an upcoming Quiz Bowl competition.
Students from across the state will compete at the VHSL Scholastic Bowl State Championship at The College of William and Mary this Saturday. Senior co-captains Sarah Eltinge and Raynor Kuang, along with juniors Nadege Aoki and Sidharth Verma, will represent Jefferson.
The team qualified for this competition on Jan. 19 by winning the Liberty District and then going undefeated in Regionals later that day. A team from Robinson Secondary School also advanced to States.
"Our biggest competition this year is Maggie Walker, a Governors' School in Richmond," Eltinge said. "They were easy to beat last year but have gotten much stronger. We are looking forward to a good competition."