Medical Society hosts renowned speaker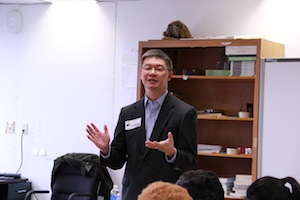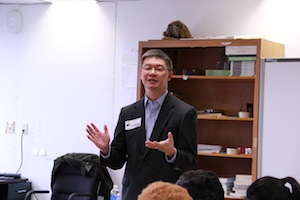 Guest speaker Robert Wah, a nationally renowned expert in the field of health information technology and a practicing reproductive endocrinologist and OB-GYN, addressed students of Jefferson's Medical Society club on Feb. 13.
Wah is currently the Chief Medical Officer of the Computer Sciences Corporation (CSC), and he practices and teaches at the Walter Reed National Military Medical Center.
Appearing several times in rankings of the nation's 50 Most Influential Physician Executives, Wah has served as chair of the American Medical Association (AMA). He has also worked for prominent organizations such as Harvard Medical School and the National Institutes of Health.
After he introduced himself with a brief summary of his education and career, Wah opened the floor for student questions. He addressed several topics, ranging from the future of robotics in medicine to the Affordable Care Act.
In his presentation, Wah extolled the many valuable aspects of a career in the medical field. For example, he described caring for patients as "delayed gratification."
"Medicine is a rewarding career with unlimited options," Wah said. "It is a low-risk job with unbelievable security."
He also referred to specialization in the medical field as a "narrow funnel" that requires balance from a background of the sciences. Therefore, Wah advised, students should explore their options in their undergraduate studies before entering medical school.
When asked about health care reform, Wah expressed his opinion on the consequences of specialization in the medical field.
"By narrowing down and specializing, we have lost our holistic view of the patient," Wah said. "We should first focus on optimizing the delivery of reform and then craft a payment system to facilitate the reform."
Several students, such as sophomore Anna Venetianer, found Wah's words both inspiring and informative.
"I don't know what I want to do with my future yet, but since I've always been interested in medicine, Dr. Wah's speech really helped put into perspective what a career in the medical field would be like," Venetianer said.
In May, Wah will return to Jefferson to discuss health information technology at the Thomas Jefferson Symposium to Advance Research (tjSTAR).