Oscars Highlights: 'CODA' (2021)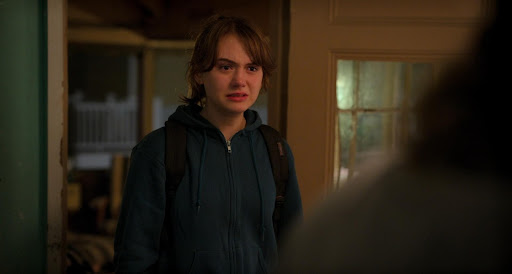 The Oscars are here! This incredibly popular but increasingly less respected industry award show has been making the good citizens of the US think "is this movie really worth watching" for the past 94 years now, and let me tell you: most of them aren't. With that said, I'm going to try to run through some of the more interesting Best Picture nominees this year in order to give you a better idea of which movies you should watch, and which ones you really shouldn't.
"CODA", an acronym for Child of Deaf Adults, is the least remarkable and most disappointing of the Best Picture contenders this year. Promising to be an inspiring coming-of-age story about a high school girl who needs to take care of her deaf family while pursuing a singing career, "CODA" is just as dull as most every other high school drama out there. While there are the occasional moments of quality heartstring-pulling, most of the film moves just as predictably as you would expect it to, and it doesn't have nearly the technical prowess that you would expect from something being nominated for the prestigious Best Picture Award. Every shot is flatly lit and minimally staged; the editing is bog-standard, only interesting when they edit sign language dialogue; and the sound is shockingly underutilized for a film all about a family's relation to it. The script is also uninspired, with every familial outburst and romantic subplot seemingly laboratory crafted to not deviate from the norm.
But what really irks me about "CODA" is that, for a film that prides itself on making strides for the deaf community, its approach to the heroine's deaf family is remarkably poor. In a film like this, the filmmaker has to have an acute awareness of the way audiences perceive language. It's a basic instinct for movie-goers to equate linguistic ability with intelligence, hence why half of the characters in a film like "Idiocracy" (2006) have speech impediments and why people think Ben Shapiro is smart despite his only talents being talking fast and a bizarre virtuosity with the violin. Keeping this in mind, why would a film like "CODA"—one that wants to give its deaf characters more subtlety and humanity than they're usually granted in traditional Hollywood roles—decide not to subtitle the sign language dialogue? This decision seems like a serious oversight on the part of the filmmakers, because it inherently creates a disconnect between the audience and the characters. If we can't understand what these characters are saying, then they must not have much to say, right?
This issue is compounded by the generally odd treatment of the heroine's deaf family—relegating their role in the plot to that of pets more than people and showing their existence as pleasant enough but mostly a nuisance for their daughter, which created a bizarre viewing experience for me. What is the appeal? Is the Academy just posturing towards activism by highlighting this movie? Am I an emotionless robot? For a better film that handles the issues of the hearing-impaired with much more tact and artfulness than "CODA", check out 2021 Best Picture nominee "Sound of Metal" (2020), or even another 2022 Best Picture nominee "Drive My Car" (2021).