Top 5 luxury car brands of 2022
One of the best-known luxury cars, Rolls Royce Limited, is an English-made car  company first founded in March 1998 by Henry Royce." Rolls Royce Limited car interiors feature some of the latest cutting-edge technology, such as a WiFi hotspot, Smartphone integration with signal boosting and charging, Hands-free Bluetooth, Spirit of Ecstasy Rotary Controller, which controls the movement of the Rolls-Royce car ceiling starlight show. This car is at the top of this list because of its handcrafted exclusive designs and features you won't find in any other car brand.
Mercedes-Benz, formally known as Mercedes is a German-made car, founded by Karl Benz, a German engine designer, and automotive engineer. Mercedes is best known for producing luxury and commercial vehicles, such as limos and vans. To add to the luxury, Mercedes also comes with heated and massaging front seats, 64-color ambient lighting, and even power shades for rear windows. These features enhance the overall comfort and experience for both the users and passengers of the Mercedes. In addition to the commercial and luxury vehicles, Mercedes-Benz also makes sports cars such as the AMG GT which was in the Nürburgring Nordschleife race of May 12th, 1984. This was ranked second due to its comfort, aesthetic design and luxury components.
Maserati is a luxury sports car, best known for its fast and luxurious cars, with a logo shaped like Neptune's trident, inspiring a vision of luxury, elegance, and speed.  Although Maserati may not be the best in terms of reliability, their interior and exterior designs give a comfy luxury feel to it, which drives their customers into buying the car. One of Maserati's great features is the Dual climate control which is an air and cooling system in cars where the driver and front passenger control their own HVAC (Heating, Ventilation, Air Conditioning) settings. The car also has a high horsepower of 345 to 580. Another special feature that comes with the Maserati is electric power steering enabling additional driver-assistance features for its Levante, Ghibli and Quattro Porte car models. This was ranked third due to its unique car designs, model and special features it includes.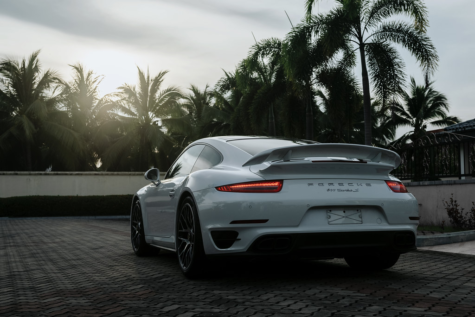 Porsche is a luxury sports car, German-made founded by Ferdinand Porsche, an automotive engineer. Porsche is best known for their race cars, and has a record 19 outright wins at the 24 Hours of Le Mans. Porsche is now currently one of the world's largest race car manufacturers. Aside from racing, Porsche is filled with highly advanced technology that has improved the overall experience for the user, such as autopilot, incorporated with automatic braking and accelerating. According to public opinions, the iconic Porsche 911 is the best made and modeled car. Model Porsche Macan is rated one of the most reliable cars, when it comes to safety, with it's seat belt pretensioner, which locks the car's seat belts in the case of a crash,  ParkAssist with reversing camera, and even a real-traffic display which aids drivers in navigating busy areas. This was ranked fourth because of its simplicity in design compared to Maserati. comparison to BMW.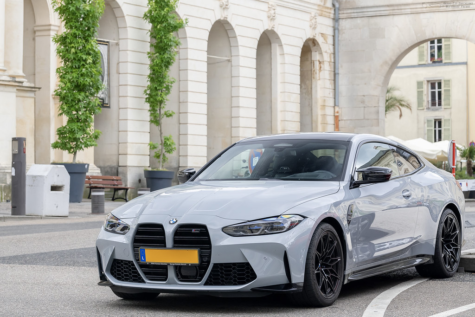 BMW is a luxury German make-car, founded by Franz Josef Popp in 1916, originally as an airplane engine manufacturer. BMW is known for a variety of things such as constant product innovations and technological advancements, diversified portfolio including SUVs and Luxury Sedans and sports cars, and great styling and elegant interiors. This made BMW one of the world's biggest leading car brands. BMW also comes with a wide range of different technologies, with their latest being the ConnectedDrive technology, which enables remote access for the user to download software updates into the car. Another great feature implemented in the BMW series 745e hybrid makes use of BMW's unique electric technology, which gives pure electric power to driving in a range of 34 miles. This feature is specifically beneficial because the majority of 745e hybrid owners live in big cities and the electric-only range is enough for their entire daily commutes.