News Brief: Jefferson varsity field hockey defeats Annandale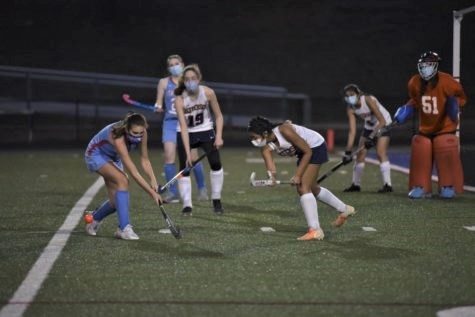 The Jefferson varsity field hockey team defeated Annandale 2-1 in a home game on Oct. 6.
In the first half of the game, the score was tied 1-1. However, senior Lauren Delwiche managed to score a goal in overtime.
"The second half [of the game] was a battle, with their tying goal coming early in the fourth quarter off of a corner. We ended up going into overtime. Overtime goes to the first team to score, so we won," Delwiche said.