Anchor days hold us back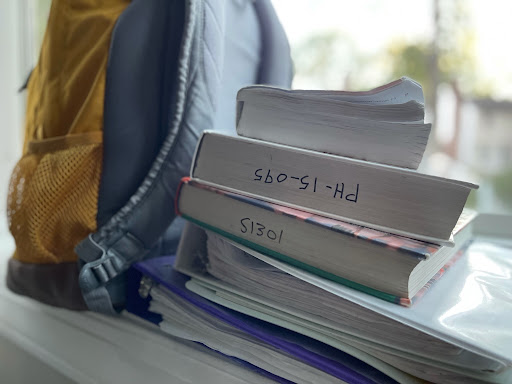 Students flood the hallways, backpacks perhaps even heavier than usual. The students are dragging their feet towards their seventh class of the day. It's Monday: an anchor day, a day where students attend all 7 classes. During virtual school last year, Mondays were asynchronous instead. The current system is unproductive and many students find themselves missing that extra time to finish homework or visit teachers. Are Mondays similar to last year's plausible?
Currently, the Virginia Department of Education requires 180 days or 990 hours of instruction for students, excluding kindergarten. Based on our current schedule and calendar, with 6 hours and 40 minutes of instructional time in a day we have about 1,206 hours built into our days. Subtracting 8th period hours, not even that. These calculations also assume there are no snow days or other unforeseen circumstances. Knowing that Mondays off (or in other words, mondays that do not include any instructional time) aren't plausible, asynchronous mondays seem out of the question.
However, that isn't necessarily true. Asynchronous Mondays aren't the same as Mondays where there is a holiday because similar to last year, they could count for instructional time. That being said, a virtual school year was a different circumstance.
Although staying at home on Monday is unlikely, Anchor days could instead be replaced by a large work period, where students remain in their homeroom classrooms for the entire school day. This would provide ample time to complete schoolwork and even visit teachers to ask questions or complete retakes. Even teachers would benefit- Mondays could serve as extra time for coordinating with other teachers or planning future lessons and assignments.
Personally, I know that anchor days can be exhausting. Each class period seems futile when we get almost nothing done. By the time I begin working on an assignment, I end up having to pack up my work again. Visiting every class for about 40 minutes before making your way across the school once again can feel like a marathon.
Anchor days drain my energy on the first day of the week, rather than the good start to the week I hoped for. Instead of these unproductive days eating up students' time, switching to Monday work periods would also reduce the notoriously long hours students spend on homework and studying. If we must be at school on Mondays, why not make better use of our time?