"Better Mistakes": Bebe Rexha's most personal album yet
The thirteen track album reveals Bebe Rexha's journey to understanding herself and fully accepting herself: all the failures, the good parts, and the bad parts.
Bebe Rexha announced that she would be releasing her sophomore studio album on May 7, 2021, which is released three years after her critically acclaimed 2018 debut album "Expectations." 
In her interview with CBS This Morning, Rexha opened up about the motivation for releasing an album that heavily focused on her struggles with mental health. When Rexha had a different team, she recalls in the interview that her song "I'm Going To Show You Crazy" was deemed "too heavy" to be played on the radio. However, the song received a large number of plays on Spotify back when it was a new music streaming platform. Rexha recognized that mental health was something that needed to be talked about, and she wished growing up that her favorite artists would have talked about it in their songs. 
Although "Better Mistakes" was aimed to be released in 2020, Rexha has taken the extra time quarantine has granted her to learn how to be compassionate and kind to herself. In the interview, she stated that her goal is to make songs that help her fans and normalize not being perfect. She told MTV News that the meaning behind "Better Mistakes" was that everyone makes mistakes, so learn from them and make better mistakes. These mistakes are unplanned, but it happened anyways, and it turned out to be the best thing ever. 
I have listened to Bebe Rexha's music ever since seventh grade, and her debut album "Expectations" is my most streamed album on Spotify. I loved all the songs on "Expectations" especially "I'm a Mess," "Shining Star," and "Self Control" because of the lyrics that demonstrated Rexha's skilled expertise as a long-time songwriter. I was over the moon when I heard she would be releasing a new album and eagerly anticipated its release. 
The album exceeded my expectations and I enjoyed the new instruments and sounds Rexha has experimented with in this album from a dance track with "Sacrifice" to a soft ballad with "Empty." It was refreshing to hear her writing about emotional experiences that even I could relate to. 
On this thirteen track album, Rexha experiments with a variety of styles, showcasing her strengths as a singer-songwriter and her willingness to produce music that is true to herself. My favorite tracks are "Sabotage," "Trust Fall," "My Dear Love," and "Amore."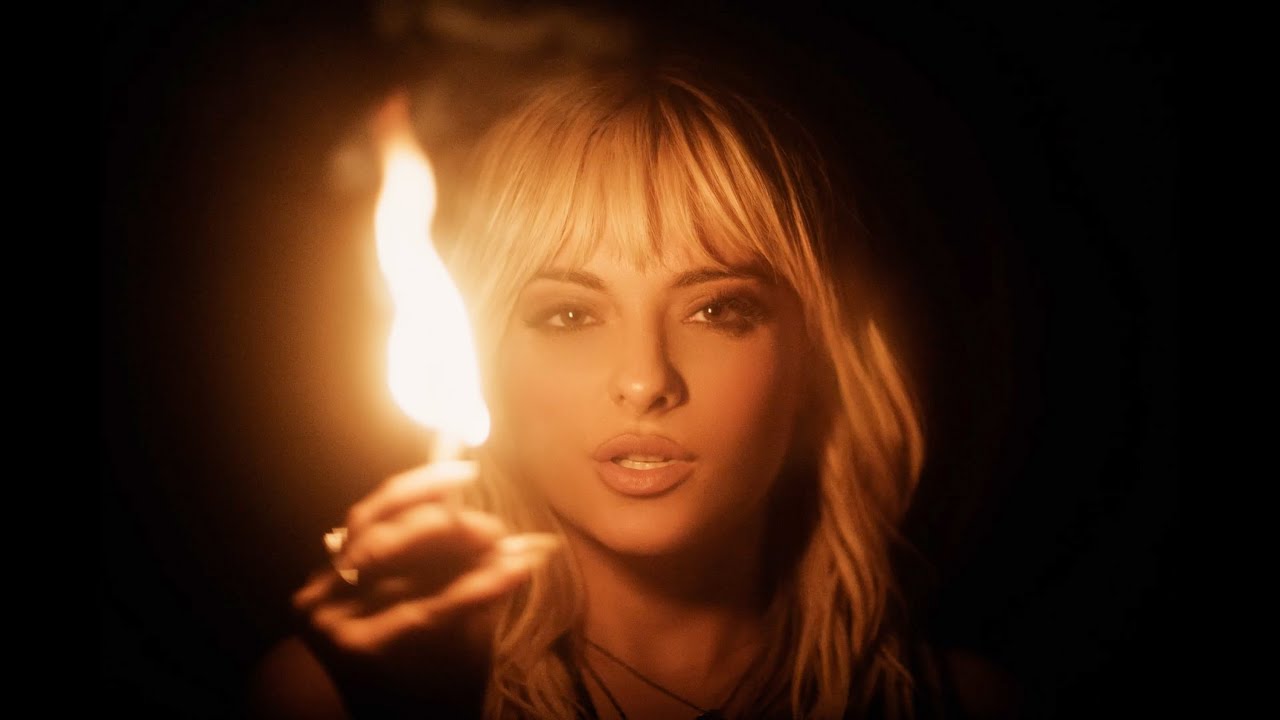 "Sabotage" is the second track on the album and is focused on Rexha's experience of sabotaging herself with doubt and anxiety. She discussed in an interview with The View the stigma around mental health she had growing up, especially with immigrant parents from Albania. They always told her to walk it off and that she'd be fine, but this failed to calm her anxiety. In the song, she sings that along the way she realized it is a part of who she is and a part of her, but it does not define her. "Trust Fall" has a more haunting instrumental compared to Sabotage's melancholy piano backing, which creates a sense of fear in the song as Rexha asks her love interest if she can trust as when she falls in love. In an interview with Apple Music, Rexha revealed the song is based on her trust issues in her personal life as well as the music industry as she asks "Are you going to catch me when I trust fall?" as the ending line in the chorus. 
"My Dear Love" is the sixth track on the album and features music stars Ty Dolla $ign and Trevor Daniel. Rexha dedicates the track to all of her old friends that took advantage of her. The electric guitar, synth bass, and snaps that garnish the instrumental add to the anger present within Rexha's powerful singing and lyrics. In the lyrics, she twists the classic endearment "my dear love" to reference those who should stop taking advantage of her. "Amore" was the twelfth track and the most lyrically interesting song on the album. Based on the 1950s classic  "That's Amore" by Dean Martin with the lyric "'[That's] Amore'—the one where the moon hits your eye like a big pizza pie", Rexha twists the lyric and sings "When you wake in a dream / Wrapped in Versace sheets, that's amore." The light guitar chords and synth bass in the instrumental adds to the dark nature of the song that furthers the idea that Rexha believes love is equal to spoiling her with Versace and diamonds. 
"Better Mistakes" manages to capture the newer, more mature artistic style of Bebe Rexha to create a more raw and open collection of songs with something to help and support everyone. This album has cemented itself as one of the most lyrically interesting albums I have listened to in 2021, and I cannot wait to listen to Rexha's releases in the future.