Might Not Be My Life Support
Madison Beer's first album might not be my life support, but it is certainly not bad by any stretch of the imagination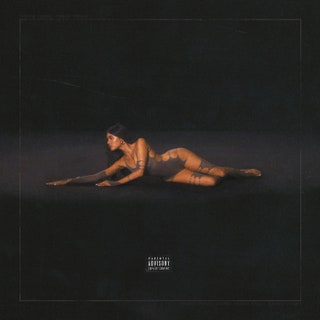 Madison Beer released her debut album, "Life Support," near the end of February. "Life Support" is vulnerable and honest, but also dreamy and oddly detached. The album contains a good mix of slower tempo songs along with some moderate tempo ones thrown in the mix. Overall it is a strong debut album, with the exception of a few crucial flaws.
Madison Beer has a reputation for having similar styles to Ariana Grande, but this album helped establish her as an independent artist. The production, songwriting, and lyricism showcase a more vulnerable side. Beer also sounds like she's putting in effort to separate herself vocally.
While Beer's voice certainly sounds different than Ariana's, her vocal style feels inconsistent – whether it is her voice or the production behind it. And while the overall production quality is stellar throughout the album, certain songs felt out of place production wise. The album, which has 17 tracks, also felt like it had more than a few fillers. 
I applaud the fact that Beer took part in writing and all of the songs on the album, and producing nearly all of them. This personal touch gave the songs more of an honest feeling. Some of the most vulnerable ones include "Effortlessly," "Emotional Bruises," and "Stained Glass." However, the lyricism also varies from song to song, with cheesy lyrics in "Good and Goodbye" and "Boyshit" and stronger ones in "Stained Glass" and "Effortlessly."
In terms of my personal taste, this album was a mixed bag for me – there were a few tracks I liked and a few I would definitely skip. I did not have many songs I especially liked, but my favorites include, "Blue," for the production, and "Effortlessly," for the lyrics. My least favorites include "Follow the White Rabbit," for the lack of drop, and "Default" since it felt like filler.
"Life Support" is a solid, decent debut album. It is honest and for the most part the production and lyrics are pretty good over. Even then Madison Beer has plenty of time to hone her craft, and shows great potential for any future releases.