Calling all game developers!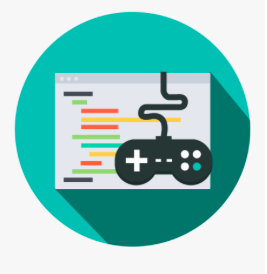 Game development is one of the fastest growing fields in the country, as the field continues to attract more interest. At Jefferson, one student hopes to bring more students to learn about game development, providing the necessary support for students to succeed in developing games. Hence, the Young Game Developers Association (YGDA) was born.
"I wanted to create this club because I saw that there was not much opportunity for students to start developing games," sophomore and founder of YGDA, Alvan Arulandu, said. "There is no club at TJ that teaches specifically game development."
Jefferson provides many computer science courses, from Artificial Intelligence to Computer Vision. However, this club takes a new approach to coding, by including the aspect of art and design. This gives students an opportunity to not only learn more than just coding the game, but going in depth and creating their vision.
"We aim to teach not only game design but the suite of knowledge and tools that comes with it from programming to music, art, and 3D modeling," Arulandu said. "I think this is a good opportunity for beginners in game development, because we not only teach concepts but we also provide a support system for kids."
Beginners at Jefferson, of any age, can join this club to learn about the process of creating a game, from brainstorming to testing a finished product. Theclub also has many activities planned for the upcoming year.
"Ideally, we hope to register as a non-profit during December or January. Additionally, there is an international organization called the iGDA who we hope to partner with if possible. Short term, I see our club helping lots of people learn game dev, publishing a Steam game by the end of this school year, and holding a quarter/monthly game jam hackathon," Arulandu said.
Although the club does not have an official 8th period, they have found a way to overcome this obstacle.
"Right now, our club is holding meetings through Discord," Arulandu said. "We haven't had any problems yet with this, because it's much more flexible to have. We do think going to an eighth period soon is possible, but I think right now Discord works for our members."