SGA holds Virtual Karaoke Night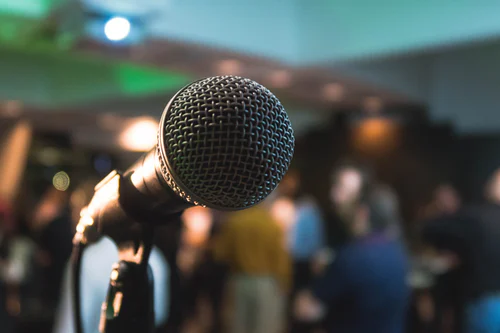 The Jefferson Student Government Association (SGA) held a virtual karaoke night on Friday, Jan. 22.
Students and teachers were invited to either participate in or watch the performances. Freshman Allison Zhong, one of the singers, enjoyed the positive environment she found at the event.
"I really enjoyed listening to everyone sing, especially the people who sang original songs," Zhong said. "I felt nervous to attend as I was participating, but everyone was so nice, and they helped me get rid of the nervousness."
The inspiration for the karaoke night came from a previous idea that was unfortunately canceled due to COVID-19.
"We were planning on having a concert at J-Day, but obviously, that was canceled," Event organizer and senior David Kwabi-Addo said. "Instead, we thought we could have this virtual karaoke night to destress at the end of the first semester, and top off our winter spirit week."
Though there were occasional issues with audio quality, the karaoke night was an overall success, and saw one of the highest participation rates of any SGA organized event so far.
"This brought me closer to my classmates by allowing us all to join together to support whoever was performing," Zhong said. "It was really nice to hang out with others and have fun after the semester."