Top 10 of 2020: Sports moments
2020, even with interruptions caused by the COVID-19 pandemic, was stuffed with exciting, emotional, and shocking sports moments. Albeit painstakingly, we've narrowed down our collection of the year's best sports moments to a list of the top 10.
10. Clippers blow 3-1 lead over Nuggets 
When Kawhi Leonard and Paul George signed with the Clippers to join Lakers stars Lebron James and Anthony Davis in Los Angeles, most were expecting the two teams to meet in the postseason with a trip to the NBA finals on the line. And through early September, that certainly seemed to be the case. Each team found themselves up 3-1 over their opponent in the best of seven series and just needed one win out of the next three to advance to the Western Conference finals.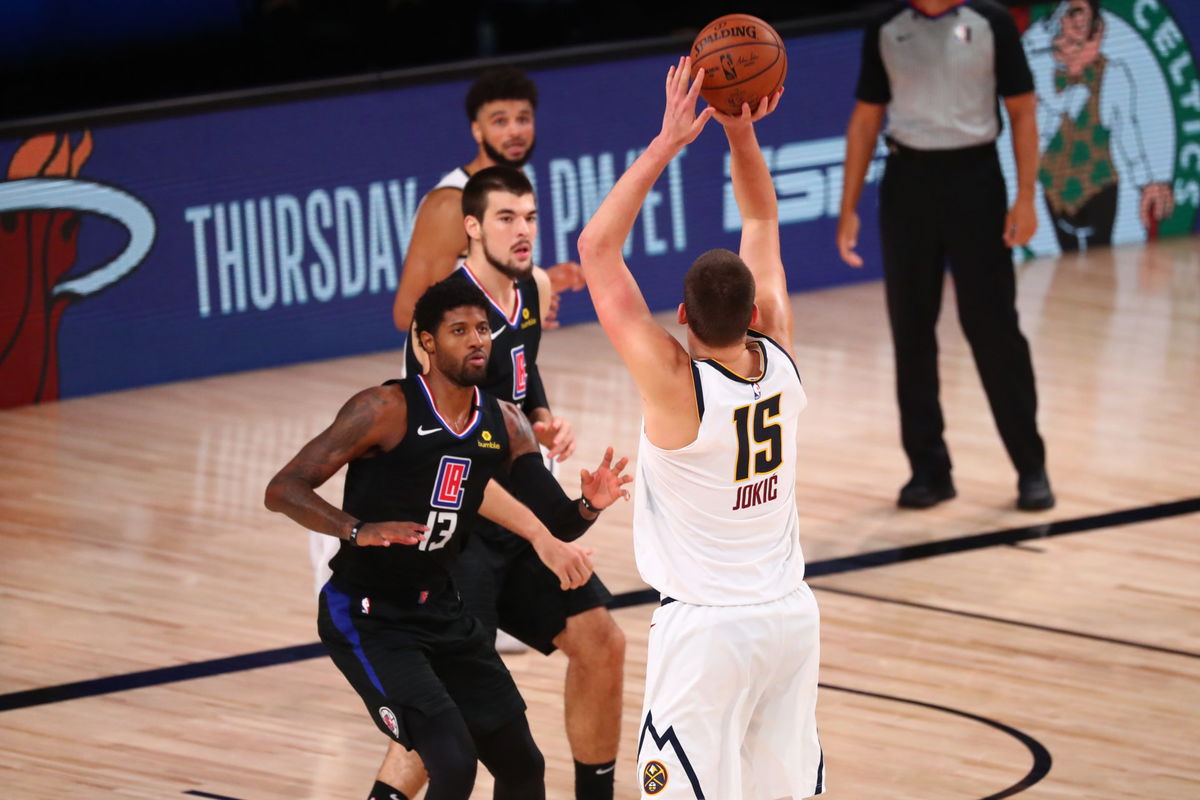 But while the Lakers did their job with a 119-96 blowout victory over the Rockets, the Clippers imploded. The Clippers built large leads going into the fourth quarter, but once there, Leonard and George couldn't hit a shot to save their life. Unfortunately for them, the 4th quarter was when the Nuggets' two biggest stars, Nikola Jokic and Jamal Murray, seemed to be at their best. While the Lakers would go on to win the NBA championship, the Clippers dropped out of the playoffs in embarrassing fashion and were left to wonder just where everything went wrong.
9. Lewis Hamilton enjoys record-breaking season
With a first-place finish in the Turkish Grand Prix, British driver Lewis Hamilton clinched a record-equalling seventh World Title that was set by Formula 1 legend Michael Schumacher in 2004. He also surpassed the German's record of 91 race wins at the Portugal Grand Prix to become the outright leader in that regard. A dramatic victory at the British Grand Prix saw the Mercedes driver free-wheel over the finish line with a punctured tire to burst clear of fellow Mercedes teammate Valtteri Bottas and Red Bull driver Max Verstappen in the standings.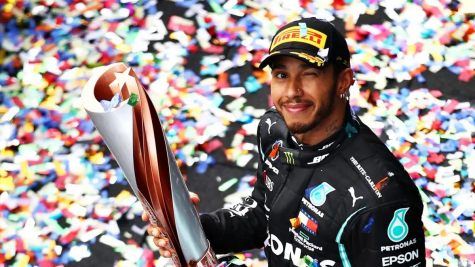 An insane sequence of two full restarts following nasty crashes at the Tuscan Grand Prix was taken full advantage of by Hamilton, who capitalized on Bottas' poor starts to take first-place and protect his standings lead. Capitalizing on the misfortunes of title contenders Bottas and Verstappen while upping his own game delivered Lewis Hamilton a season to remember. 
8. Derrick Henry runs wild in the postseason, ending dynasties and ruining championship hopes 
In today's NFL, which features predominantly pass-heavy offenses, productive running backs are all smaller than six feet and not seen as a premium commodity. That is, all productive running backs except for Titans runnin gback Derrick Henry. Henry, at 6'3 and 283 pounds, may appear to be an archaic back in a modern NFL, and yet, he was arguably the most valuable player over the first two games of the 2020 postseason.
Henry first ran roughshould over the New England Patriots, racking up 204 total yards in a 20-13 Titans victory and effectively ending the Patriots dynasty in the process. He followed it up with an even more impressive showcase, as he ran for 195 yards and even threw a 3 yard touchdown pass in a 28-12 victory over the number-one seeded Ravens. The run came to an end with a 35-24 loss to the eventual Super Bowl champ. Even so, Henry's postseason performance proved that the big back can still be a formidable force in the NFL. 
7. Khabib Nurmagomedov defeats Justin Gaethje, announces retirement
Visibily shaking and in tears, Khabib Nurmagomedov laid hunched over on the UFC mat. Seconds ago, the 32-year-old Dagestani lightweight had dominated his way to yet another victory and title defense, and now the rush of emotions overtook him. He cried out of relief, having overcome injuries, travel restrictions, and a global pandemic to stage another title defense following his most recent one a year ago. He cried out of joy, for he had just defeated Justin Gaethje, a man many called his toughest opponent yet, via a triangle choke in the second round to move to 29-0 and cement his place in discussions about who the greatest pound-for-pound fighter is.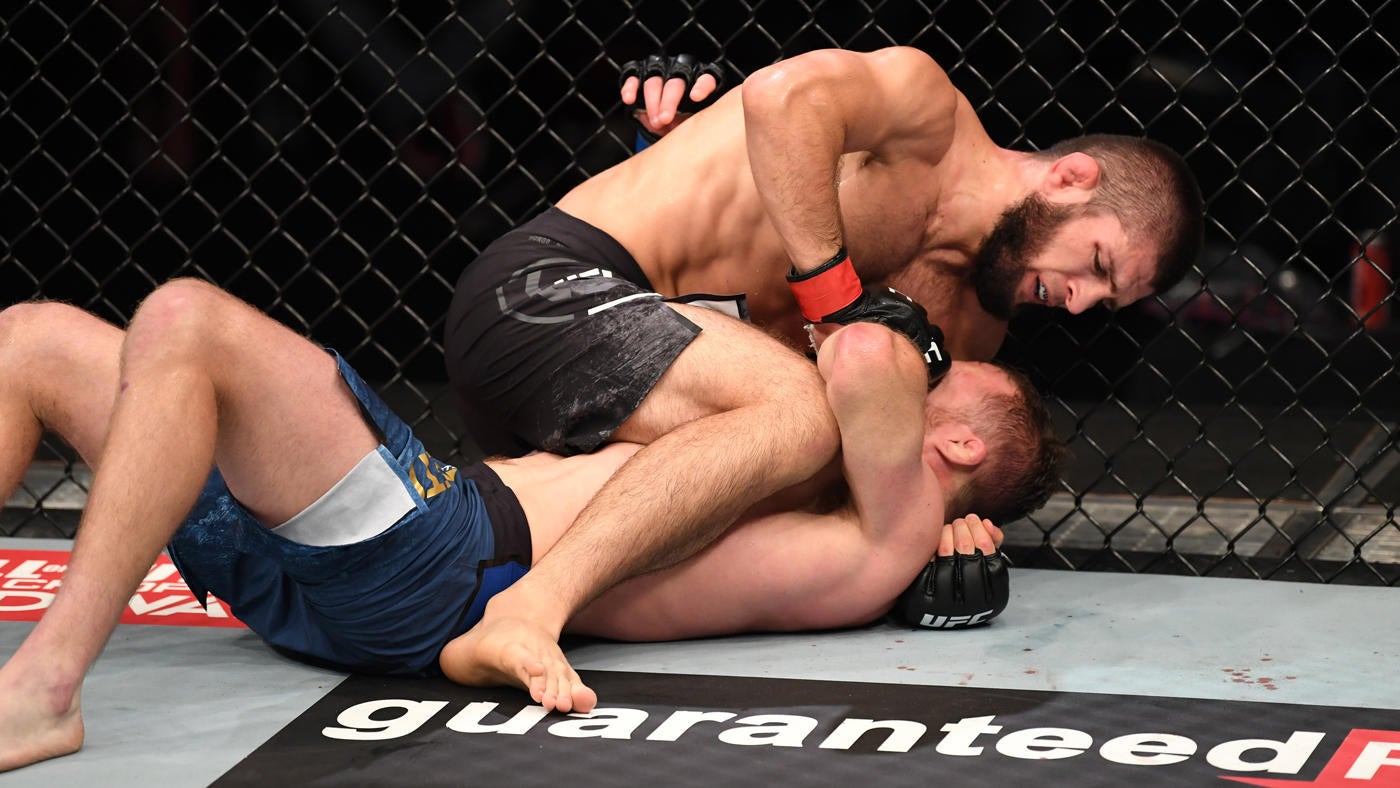 Most importantly, he cried for Abdulmanap Nurmagomedov—his dad, mentor, and coach—who had died three months earlier. The junior Numagomedov had deliberated for months whether to continue fighting after his father's death, but ultimately, he chose to fight once more. Following the victory, Nurmagomedov announced his retirement and left the sport as a legend. 
6. Dodgers win the World Series for the first time since 1988
The Los Angeles Dodgers had won eight straight National League – West titles and had reached the World Series in 2017 and 2018. In 2019, they lost to a Howie Kendrick grand slam in Game 5 of the NL Divisionals. As decades of playoff-choking continued, the Commissioner's Trophy remained agonizingly out of their grasp. However, the pandemic-shortened 60 game 2020 season was one the Los Angeles team took full advantage of, roaring to a 43-17 record to clinch a Wild Card berth as the Division champions (no first-round byes were granted to division winners due to the shortened season).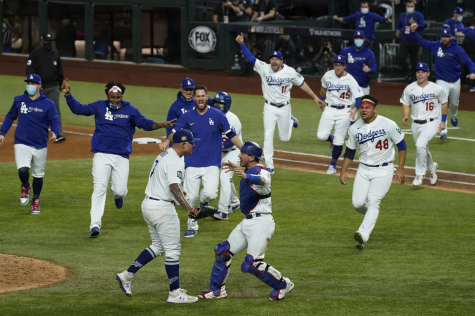 The Dodgers then swept the Milwaukee Brewers and the San Diego Padres in the Wild Card and NLDS, respectively, to set up an NLCS date with the Atlanta Braves. Corey Seager led the team to overturn a 3-1 series deficit to win 4-3 and book a spot in the World Series. Inspired by the anger of losing the 2018 World Series to a sign-stealing Houston Astros, Mookie Bett's monster homer in Game 6 sealed the 3-1 win on the night and secured the Dodgers their first World Series pennant in 32 years.
5. Liverpool ends 30-year top-flight title drought
Liverpool was unfortunate not to have ended their top-flight title drought in the 2018-19 season, but 2019-20 was their year. The Reds under charismatic manager Jurgen Klopp went on a 27-match unbeaten streak that saw them in first place for the whole campaign bar Matchday 1. Manchester City's 2-1 defeat to Chelsea on Matchday 31 handed Liverpool the mathematical assurance of winning the top-flight division for the first time in 30 years, somewhat rectifying the misery of having come so close on numerous occasions, most notably in 2013-14.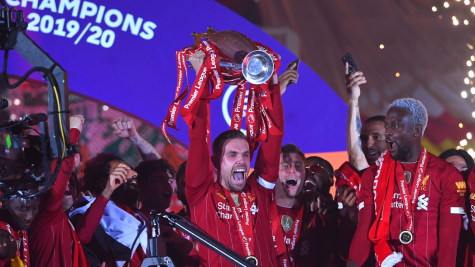 Although Liverpool's form faltered towards the end of the season (Who cares? They'd already won the league!), the Merseyside outfit finished with 99 points, the second-highest point tally ever behind Manchester City's 'Centurion' campaign of 2017-18. Liverpool won their 19th league title without losing a single league match at home, a run that stretches back to April of 2017
4. Kansas City Chiefs erase massive divisional round playoff deficit in single quarter
Just twenty minutes had passed by in game-time of the divisional-round matchup between the Houston Texans and Kansas City Chiefs, and yet the winner already seemed certain. Houston, by taking advantage of a series of defensive miscues and special teams errors on the part of the Chiefs, had put Kansas City in a 24-0 deficit that most teams would have no chance of erasing. But then again, most teams don't have someone like quarterback Patrick Mahomes.
Aided by an explosive offensive, with the best player in the National Football League at the helm, and an all-time choke job by Texans coach Bill O' Brien, the Chiefs roared back in just one quarter, as they scored on four straight possessions to take a 28-24 lead into halftime. The offensive onslaught would continue over the next two and a half games, with Mahomes and the Chiefs marching their way to a Super Bowl win. 
3. Alex Smith returns to NFL field after life-threatening injury
On November 18, 2018, Washington Redskins quarterback Alex Smith shattered his right leg following a nasty tackle by two Houston Texans players. The gruesome injury occurred 33 years to the day prior that Redskins legend Joe Theismann suffered a similar leg break that ended his career. Unlike Theismann, Smith's injury took a turn for the worst; following initial surgery, flesh-eating bacteria in his leg led to life-threatening sepsis. Doctors seriously considered amputating Smith's leg in order to save his life. No one expected that he'd be able to walk again, never mind play football.
However, after 17 surgeries and a grueling two-year recovery that included wearing an external fixation device for one year, Smith made an emotional return to the NFL on October 11, 2020, in a 10-30 loss to the Los Angeles Rams, 693 days after being carried off the same field in excruciating pain. What's more, Alex Smith is now the starting quarterback for the Washington Football Team and led the side to its first playoff game in five years with a 7-9 record. While he sat out the Wild Card loss to the Tampa Bay Buccaneers with an injury, Smith's recovery arc was complete. Smith credited military veterans recovering from similar combat injuries with inspiring him in his own improbable journey. He is currently the overwhelming favorite to win the 2020 AP Comeback Player of the Year award.
2. Bayern Munich completes continental treble
At the beginning of the 2019-2020 season, Bayern was considered favorites for both the Bundesliga and the UEFA Champions League, but the sheer strength of the squad was unprecedented. Hansi Flick's men picked up 13 wins in a row to cap off their eighth successive Bundesliga title while beating Bayer Leverkusen in the DFB-Pokal (Germany's league cup) final. Die Roten's Champions League campaign was even better; during the knockout rounds,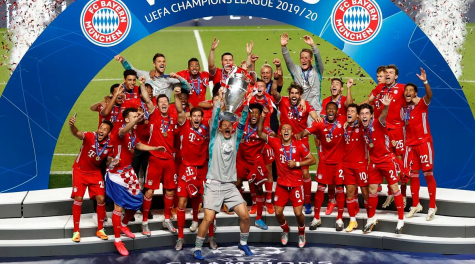 Bayern cruised past Chelsea, Barcelona, and Lyon to reach the final; the one-legged quarterfinal matchup with Barcelona will go down as one of the most lopsided games in history as Bayern emerged 8-2 winners with on-loan Philippe Coutinho scoring twice against his parent club. Kingsley Coman scored the only goal of the final against PSG to wrap up an incredible undefeated Champions League campaign. Bayern became the second team in history to complete the continental treble twice, behind Barcelona. Striker Robert Lewandowski would certainly have won the Ballon d'Or (the award given to the best player of the year) had it not been canceled due to the COVID-19 pandemic, ending with 55 goals in all competitions. 
1. NBA caps turbulent season with Lakers championship
The 2019-20 NBA season ended rather predictably, with the Los Angeles Lakers back on top and Lebron James adding yet another trophy to his collection as he continues his push for undisputed GOAT status. In between the first tipoff and the trophy ceremony, however, the most tumultuous season in NBA history played out.
There was the death of legend Kobe Bryant in late January. Then, Rudy Gobert's positive COVID-19 test caused the league to shut down. Soon after, the murder of George Floyd and a subsequent global racial reckoning took center stage. Once the season restarted under an usual bubble format, there were mental health struggles and player boycotts that resulted from the police shooting of Jacob Blake. Yet, through it all, the players persevered until a champion was crowned.