Sam Smith drops "Love Goes," their third studio album
After three years, Sam Smith returns to release a new album sharing their period of self-discovery.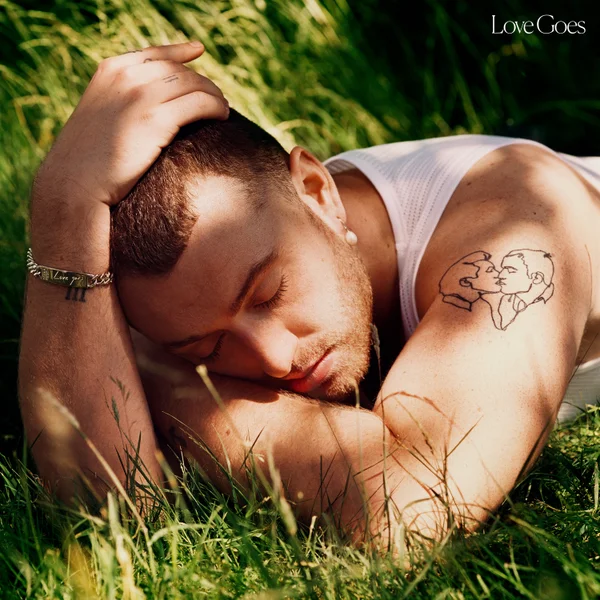 In 2012, Sam Smith's breakout single, a feature on "Latch" by Disclosure, hit the top charts. Following its number seven peak on the Billboard Hot 100s chart, Smith then went on to release their first studio album, "In the Lonely Hour," which gave rise to multiple hit singles such as "Stay With Me" and "I'm Not the Only One."
Smith announced their transition from identifying as a male to a non-binary artist towards the end of 2019. Almost a year later, on Sept. 18, 2020, Smith revealed their third studio album, "Love Goes" with the release of the second track, "Diamonds." In their Twitter post, they mentioned how the album is a representation of their "experimentation and self discovery." Following multiple delays due to COVID-19 and a name change from "To Die For" to "Love Goes" due to sensitivity surrounding the pandemic, they finally released the album on Oct. 30.
As someone that was once a vocal fan of Smith's work, I found myself distanced from their music over the past years. I believe Smith's influence on the music industry has faded since the "In the Lonely Hour" era, but revisiting their music revived my previous love for their talent, especially after Smith's release of "Dancing With A Stranger" featuring Normani.
"Love Goes" showcases a contrast to the musical style portrayed in "Latch," including calmer and quieter sounds similar to those featured on "In the Lonely Hour" and "The Thrill Of It All." However, Smith explores to the extent of their musical capabilities as they reach into club-hits, '90s house songs and the hip-hop genre. At the same time, I was reminded of their classic slow, bitter ballads such as "Stay With Me" with songs such as "Breaking Hearts" and "Forgive Myself."
With mixed reviews over the large variety of styles attempted in "Love Goes," Smith's album did not appease all critics. However, I see this album as their return after a three-year hiatus. In a time where they battled mental clamor about self-identity, I see them putting a new perspective of themselves in this album.
Overall, "Love Goes" gives the listener a lighter feeling that can be related to in comparison to the mournful and self-loathing previous albums. Along with more upbeat inclusion to the typical heartfelt ballad, Smith explored their versatility as well as self-image through this album. I would love to see them further their music in these genres.