IBET Bonding: Friday Fundays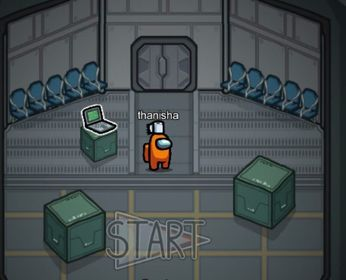 Laughter rings out through the speaker, then quiets as an icon pops up on each player's screen: Impostor or Crewmate. After learning their role, the characters run through the maze of a map, connecting wires and sabotaging spaceships, but the most important task in this game is getting to know one another.
Both virtual learning and socialization are difficult in this new environment. Perhaps the most affected are freshmen, who are unable to form friendships and bonds with their peers and teachers online the way they would in a classroom.
In an effort to bring the Fisher/Klein IBET closer together, Counselor Mrs. Kerry Hamblin and a planning committee of freshmen have come up with Friday Fundays: a time between classes or during lunch every Friday during which students, teachers, and Mrs. Hamblin socialize and participate in fun activities.
The first Friday Funday was held on October 30 between Periods 6 and 7. Students and teachers across the IBET played the popular game Among Us in breakout rooms. Many seemed to enjoy this new opportunity to fill the gap distance learning has left in developing relationships with others, and this was reflected in the high participation.
"[The event] was pretty successful because about 60 to 70 people, almost our entire IBET, showed up," Funday Fridays planning committee member Nidhi Varada said. "Among Us is a game where you have to interact with people because you're trying to find out who the impostor is, so it's a good game for people to come out of their shell."
The group has many plans for future Fundays. Although they have only played Among Us so far, they hope to introduce other activities to bring the IBET together.
"We are doing a Kahoot – we asked people to fill out a form with three truths and one lie, and then we made a Kahoot based on it. We're going to go on Google Meet to play it," Varada said, "Before Thanksgiving break, we're going to do a talent show. We're thinking of asking people to change their profile picture to whatever they want to perform."