FCPS school board votes to change Jefferson admissions process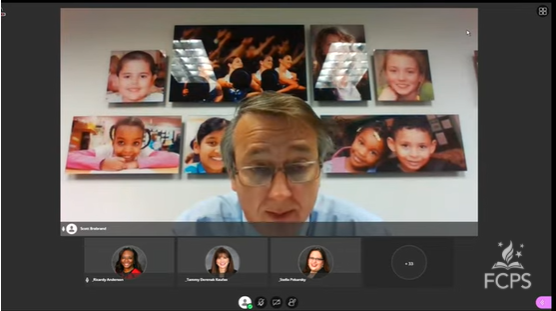 The FCPS School Board voted on October 8 to remove the admissions tests and the application fee from the Jefferson admissions process effective immediately. Along with increased enrollment, these changes are intended to improve diversity at Jefferson by creating a student body more representative of the districts in which Jefferson students reside.
"I trust FCPS' model that they ran under the original plan, which showed that black and Hispanic representation would increase even if there was no other outreach or pipeline repair system in place," senior Quentin Lovejoy said. "I also know through my research that the least represented areas are the areas with the highest Black and Hispanic populations."
The school board did not vote on whether or not the new admissions process will be based on a merit lottery system as previously proposed. Superintendent Dr. Scott Brabrand is scheduled to put forth yet another revised admissions proposal in November.
"I believe talent is a rare thing and that every race has it in more or less equal proportions," junior Leon Jia said. "To utilize and enhance all the STEM talent in the community, it is not only acceptable but advisable to provide equal opportunity for all, and to be more selective in the admissions to make sure you are getting the top few to really suit their needs."