Nectar: Heaven to your ears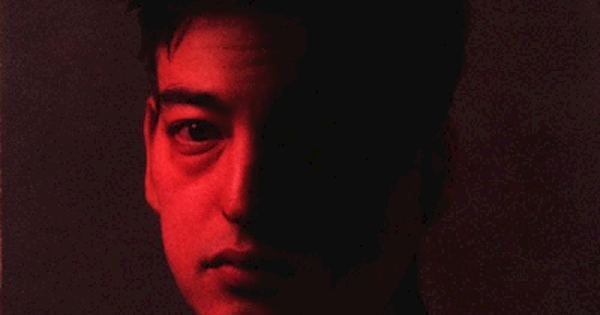 It's 12:30 AM on a Friday. I've just showered and am preparing to do my remaining homework before heading to bed. As I open Spotify to turn on my study playlist, a notification pops up. "Check out Joji's New Album, "Nectar", now!" Perfect.
Nectar is Joji's second studio album, with extremely large shoes to fill from his first album, "BALLADS 1". I've always looked to Joji as the quintessential late-night vibe artist, whose lofi-esque vibes and emo pop vocals pair perfectly with my 2 AM study sessions. And while "BALLADS 1" set a high bar, Nectar raised the bar even higher. 
One of my favorite aspects of Joji's craftsmanship, especially with this album, is that every single song has a backstory to it. Some of his songs are love songs with darker twists, while others are rooted in inspirations from mainstream media. For example, 'Sanctuary' follows Joji, who plays the role of the captain of a spaceship, after defeating his mortal enemy and finding that he has no more purpose in life. Having a storyline, especially in his music videos, is a testament to the artistic creativity of Joji and his ability to create masterpieces of both music and story. 
While some might be critical of the lo-fi aspect of Joji's production, I found that it actually bolsters the strength of his music. Joji says that the objective of his music is to write love songs with a darker twist. His signature lo-fi style, with its less refined beats and drums in addition to heavy, slurred vocals, lend themselves perfectly to this type of sound. For example, 'Mr. Hollywood' features this very lo-fi production, bringing out more of Joji's vocals while also highlighting the heavier drum and bass. These features, along with the song's slower tempo, have made it one of my favorites, especially when I'm just trying to relax and take a break.
The album is also heavy on features, with a third of the 18 songs from the album featuring another artist. However, although some of the features didn't necessarily click with me, others quickly became my favorites. 'Afterthought', featuring BENEE, is a great example of this – although they split verses, it feels like the two artists complement each other perfectly, with the contrast between their tones and vocal ranges. On the other hand, 'Reanimator', featuring Yves Tumor, really didn't work for me. The song may as well be named 'Repetitive' instead, with the first two minutes of the song being pure bass. 
With the album being 18 tracks long, Joji has also shown that he's more than willing and able to expand into other genres as well. On 'Daylight', featuring Diplo, Joji dips his feet into a more mainstream-pop/EDM feel. Although it doesn't necessarily feel like Joji, with vocals characteristic of a mainstream pop song, the track feels flawless as Joji shows his vocal prowess along with Diplo's masterful production. 
In Greek mythology, nectar is the drink of the gods, and is said to bestow immortality upon any mortal who consumes it. With this album, Joji has ascended to god-like status with a Nectar of his own.