Freshman takes Poetry Out Loud school-wide honors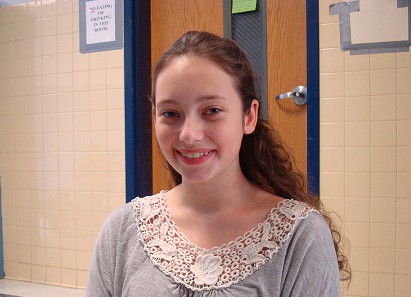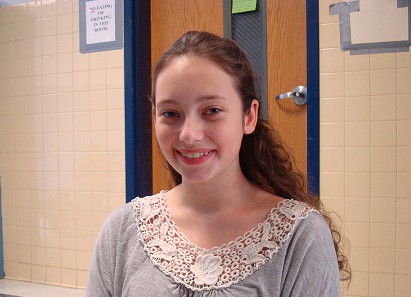 Wearing a gray floral shirt that matched her serene personality, freshman Ellie O'Reilly smiled widely as she recounted her experience of winning the school-wide Poetry Out Loud competition last Friday.
"I was really happy and excited to have been chosen as the winner because it was my first time participating in Poetry Out Loud," O'Reilly said.
"I chose to recite 'American Smooth' because this poem is about dancing, an activity I love. The poem is also very light and happy, which is similar to my personality," O'Reilly said. After competing with five other outstanding students, O'Reilly grabbed the title and will represent the Jefferson community in the upcoming regional competition in February. She recited "American Smooth" by Rita Dove and "Dreamers" by Siegfried Sassoon during her two performances.
O'Reilly explained that the reminiscent tone of the poem "Dreamers," prompted her to choose the poem as an addition to her repertoire.
O'Reilly also shared that her love of poetry comes from the vivid expression of emotions and feelings that poems possess.
"I like poetry because it shows the author's feelings, and it is a method of expressing yourself," O'Reilly said.
On Feb. 22, O'Reilly will be reciting two poems at the Signature Theater in Arlington in competition with representatives from other schools.