"Chromatica" passes with flying colors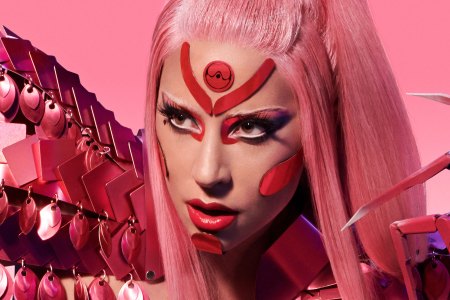 Lady Gaga, the iconic "queen of the freaks," returns to her dance pop roots after the acoustic heavy Joanne in 2016 and A Star is Born in 2018. "Chromatica" ties together EDM beats with pop vocals and empowering lyrics to create a cohesive album with powerful messages.
This album was part of a healing process for Gaga. In an interview with Zane Lowe on Beats 1, she detailed her therapeutic process with "Chromatica" and how it helped her handle her own struggles with mental health, sexual assault trauma, addiction, and recovery. These experiences are reflected in her descriptive lyrics, containing imagery for everything from emotional episodes to mental breakdowns. Gaga puts herself out there and discusses important issues, especially pertinent to this pandemic time and its strain on mental health.
Gaga showcases her powerhouse voice in almost all the tracks, easily transitioning from deep intonations to high falsettos throughout. I love the unique vocal variations in each song,  particularly in the tracks "Alice" and "Babylon", as well as the contrast between the lower and higher voice parts. The singer handles vocals in a variety of genre styles, belting loudly on the initial high-energy house dance tracks and settling down to a gentle croon on mellower, piano house inspired songs. Gaga is unafraid to show off her versatility, and "Chromatica" is a great display of her skills.
In addition to her solo tracks, Gaga features three collaborations on "Chromatica" with BLACKPINK, Ariana Grande, and Elton John. "Rain on Me", produced in collaboration with Ariana Grande, was released as a promotional single and has a lovely balance of Grande's gentle riffing and Gaga's powerful belting. Later on in the album, listeners can find the K-pop infused BLACKPINK collab "Sour Candy", in which the K-pop group shines on mysterious yet catchy vocals. Near the end, one of Chromatica's more mellow tunes is "Sine from Above", Gaga's work with Elton John, and their harmonizing voices add so much depth to the otherworldly message of the song. 
In between the other songs, the album also has three transitional orchestral works, Chromaticas I through III. These arrangements set the mood for the other vocal tracks. "Chromatica I" sets the stage with a sense of grave, foreboding otherworldliness, while "Chromatica II" and "Chromatica III" add a lighter, bouncier introduction to the more mellow tracks. When listening to the album in its entirety, the transition from strings to pounding synth beats and powerful vocals is jarring and audacious, just like Gaga herself.
My personal favorite from the album is the imagery-filled and catchy "Free Woman". I love how the song begins with the imagery of walking downtown and slowly shifts to her "owning the downtown" as she gains confidence. The song is also less severe and extreme than some of Gaga's other songs, and as someone who likes heavy EDM in moderation, this song held the perfect balance of beats and vocals.
Though I loved the album, I noticed that this is not Gaga's usual, boundary pushing music. She does seem to be trying infusions of new genres like piano house and old pop, but Gaga is known for crazy, daring directions with her work. I was expecting something more artistically extreme than just infusions, especially with the insanely futuristic and ethereal cover art. However, this could be her way of showing her growing comfort with subtlety and not feeling the need to completely reinvent herself every album, so I applaud her for her variety. 
This is an album that showcases Gaga's versatility and growing skillset. Its catchy, danceable tunes make it a spectacular high-energy music, perfect for workouts. "Chromatica" is definitely worth a listen, and once you do, the songs will be stuck in your head all day.