Booked
15 books to get into reading during Online School free time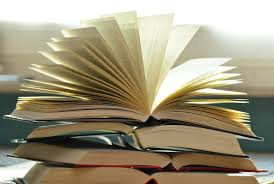 If you've recently rediscovered the joy of reading books (like many others) now that we have a lot of time to kill, here are some new books that you may or may not have heard of before that I would definitely recommend checking out. TjTODAY also has an Instagram series (@tjhsst_media) where we post new books to read if you're interested! 
Now, most libraries are unfortunately closed due to COVID-1, but you can definitely still check out eBooks and recordings to read from your phone, computer, or reading devices such as a Kindle, Nook, etc. Stay safe everyone.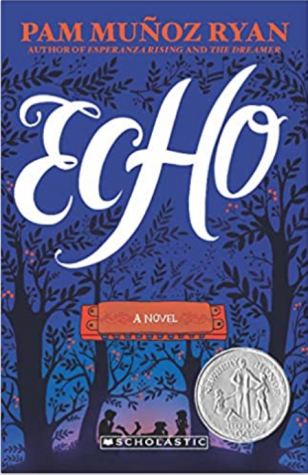 Echo by Pam Muñoz Ryan:
There's nothing like a good novel, especially with amazing illustrations. What I love most about this book is that it switches perspectives between three different people experiencing three different hardships scattered across the globe, but it manages to bring them all together in the end. Follow the journey of a magical harmonica as it is passed from the hands of a boy with a birthmark in Nazi Germany, to a girl whose brother is fighting in World War II, to a boy and his younger brother forced into a harsh orphanage. The way that this story flows is very entertaining and magical to read, and it's definitely a book I'd recommend.
The Alchemist by Paulo Coelho:
Philosophy at its very finest. The Alchemist is one of those books that shows you a different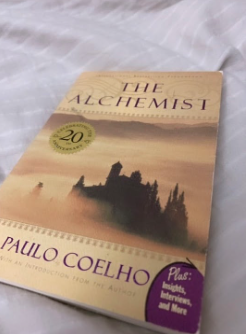 aspect of the story every time you read it, and you can catch more details you didn't consider each time you re-read it. I think I had a hard time understanding what the story was about at
first, but it is such a fun book to read as you follow the journey of a shepherd named Santiago who travels the world in search of something, but he's not yet sure what that is. The Alchemist is a bit confusing at first, but a very fun book that reflects on the journey of life itself.
The Boys in the Boat by Daniel James Brown: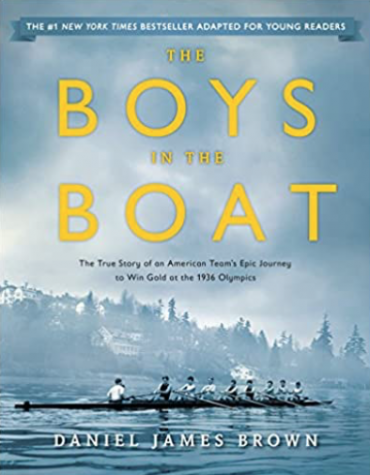 This one goes out to all the Jefferson Crew people; this is one of the first biographies that I read and it was genuinely one of the most interesting stories I have ever read. Taking place in the 1936 Berlin Olympics during Nazi regime, The Boys in the Boat documents the story of nine Americans from a small town in Washington who fight against all odds to compete in the Olympics and defeat a Germany eager to show the power of their 'Aryan' race.
Grimms' Fairy Tales by the Brothers Grimm:
Ever wondered where the actual origins of well-loved children's stories such as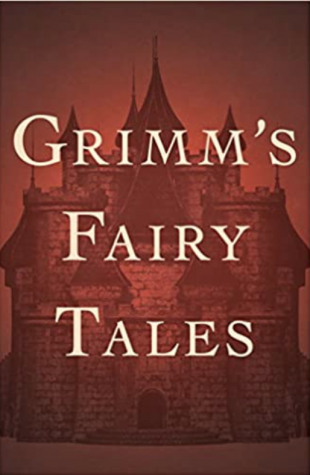 Rapunzel or Hansel and Gretel came from? That's right, Jacob and Wilhelm Grimm were the original writers of many fables that have been watered-down to be more suitable for children. I think it's a fun surprise to try to find similarities between the original versions as written by the Brothers Grimm and the 'classic' versions that we read and see in the movies today. Be advised though, some stories may be a lot more gruesome than the Disney versions. 
Animal Farm by George Orwell:
"All animals are equal, but some animals are more equal than others." It's the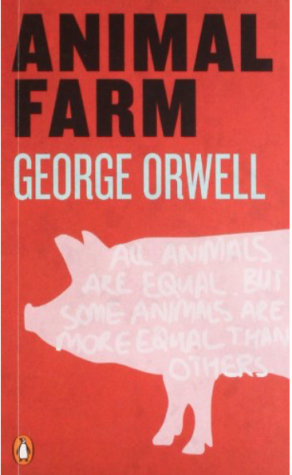 very thing we dread. At an English farm, animals revolt against their cruel farmers and decide that they will be the ones running the farm. Fairly. But as time progresses, the pigs soon declare themselves as the coordinators of the farm. Gradually, the animals are promised equality, but the definition of what the word 'equal' really means seems to change every time the pigs want it to. George Orwell's Animal Farm describes a shocking, farm-version of War of the Planet of the Apes and the process of communism perfectly.
Ithaka by Adèle Geras:
Mythology lovers, rejoice. Taking place during the Trojan War, Troy by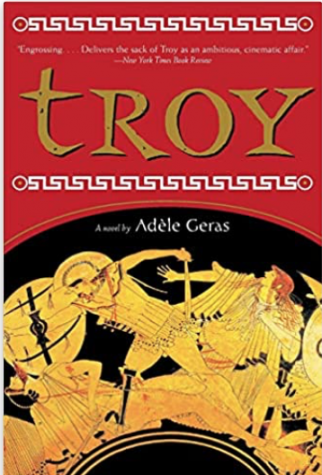 Adèle Geras tells the story of two girls, Xanthe and Marpessa, who Aphrodite, goddess of love, and her son, Eros, notice while tiring of the long war. As entertainment, she decides to make them both fall in love with Alastor, a powerful soldier, and sits back to enjoy the show. I personally am a big fan of Greek mythology in particular, and enjoyed reading Geras' take on the characters of the Trojan War.
Hokey Pokey by Jerry Spinelli: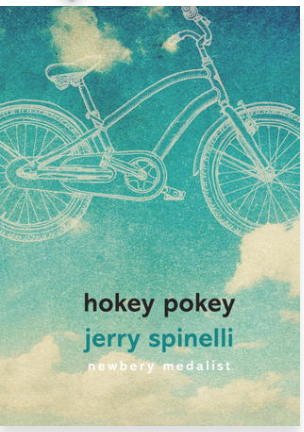 Childhood at its finest. Author Jerry Spinelli's take on Neverland from Peter Pan, except in a world that revolves around bikes. Hokey Pokey is a land completely inhabited by children, games, adventures, and bikes. Everyone has their own bike, and your bike is the most special thing to you. But what happens when someone steals your bike? What happens when you are gradually growing out of childhood? Jerry Spinelli describes the journey of one boy, Jack, as he feels himself venturing out of Hokey Pokey, and into adulthood.
A Short History of the Girl Next Door by Jared Rick: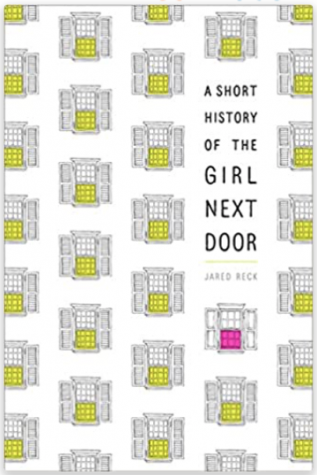 Most of us have that moment when we think about saying or doing something, but never find the courage to do so, replaying the moment in our head. Meet Matty: his entire life consists of basketball, his friends, family, and Tabby. His best friend who has lived next door since he was born. Although he's known that he liked her since he was seven, he could never tell her because he was scared or it wasn't the "right" moment. But when they enter high school and go their separate ways, Matt has to start figuring our life without his best friend and neighbor. Genuinely one of the most heartfelt stories that I've ever read, I definitely recommend this book.
If a Tree Falls at Lunch Period by Gennifer Choldenko: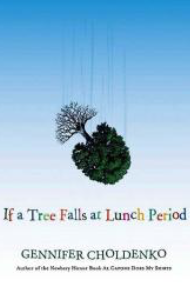 I first read this book as a sixth-grader, but this story left a lasting impression on me. Kirsten, who considers herself the "fat girl" at her school, finds herself out of place and lost when her best (and only) friend leaves her while her parents go through a difficult time. Meanwhile, she meets Walker, one of the new students who also happens to be one of the only African-American students in her entire school. Kirsten's mother disapproves of their friendship, which irritates Kirsten, only to find that his family is behind the real reason his parents are arguing. 
Crenshaw by Katherine Applegate: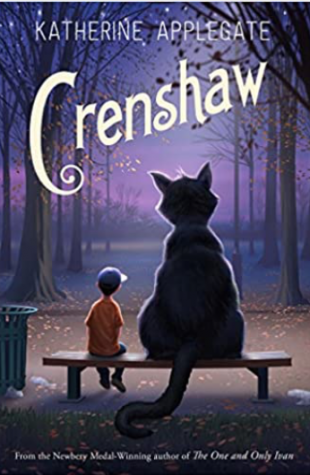 In the world of imaginary friends, what happens to an imaginary friend when their kid grows up? When do imaginary friends come into our lives? Ten-year-old Jackson said goodbye to his imaginary friend, a very large cat named Crenshaw, a long time ago when his life settled down. Now, his family faces being homeless again and Crenshaw is back in his life to help him out until life figures itself out again. A very wholesome story about things from our childhood we forget, Jackson relies on Crenshaw as he navigates a difficult time in his life.
The One and Only Ivan by Katherine Applegate: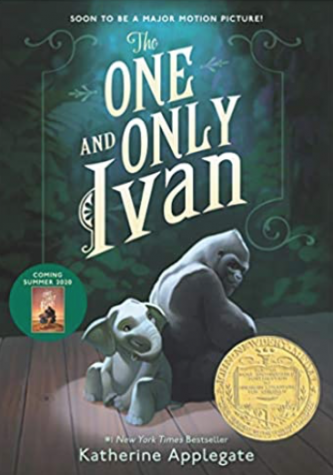 October 19, 2016, the Ringling Bros. and Barnum & Bailey circus performed their final show and ended their 145 years of performance. This was a result of a rising movement for animal rights and, therefore, declining audience and sales. The One and Only Ivan tells the story of one gorilla, Ivan, who is taken from his natural home and forced into a circus at the Exit 8 Big Top Mall and Video Arcade as a show animal. Based on a true story, Katherine Applegate illustrates life in the circus vividly that gave me a lasting impression about animals forced to live in captivity.
We Regret to Inform You by Ariel Kaplan: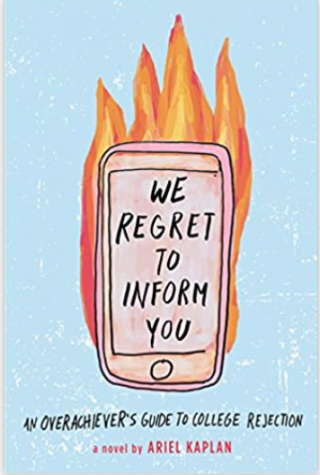 College. Both equally exciting and nerve-wracking depending on what grade you're in. So for senior Maria Abramivicius, college is the single-most important thing in her life. Something she has worked hard for since she was a freshman. 3.98 GPA, 1580 SAT, 34 ACT, multiple extracurriculars; Maria figures she's bound to get accepted somewhere. So what do you do when you get accepted nowhere? When she finds something fishy with her application (4 D's on her transcript?) she begins digging into what went wrong. Although the story takes a very fictional turn, Maria learns that college is just another school and that in her efforts to go into a good school, she's wasted a good chunk of her life where she could've learned more about herself and what she really enjoys, which I think is an important note we should keep in mind as well.
The False Prince by Jennifer A. Nielsen: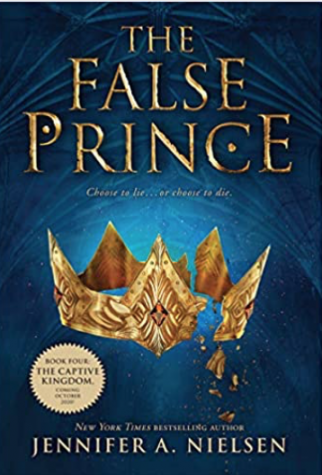 Medieval kingdom meets Weekend at Bernie's. Well, mostly. With the crown prince vanished and rumors that the King and Queen of Carthya are dead, unrest brews as every noble in the land eyes the throne for themselves. Conner, a court nobleman, devises a plan to recruit four orphans and falsely declare one of the boys as the long lost prince, serving under his rule as a puppet. Thrilling to read from beginning to end, The False Prince and its sequels are full of surprising and funny twists.
The Summer I Turned Pretty by Jenny Han: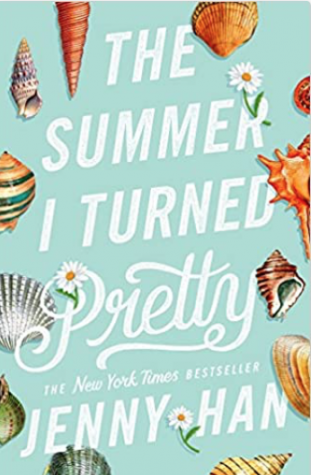 If you loved the To All the Boys I've Loved Before series, you'll love The Summer I Turned Pretty series. Another well-loved teen romance story, Jenny Han writes about Belly, a girl whose life is defined by the summers that she spends at the beach with her mom's best friend, Savannah, and her two sons. Jeremiah and Conrad. Life at the beach is pure bliss, especially with the boys there, but everything starts to change when Conrad is about to graduate high school, Savannah gets sick, and Belly has to begin re-adjusting to a life without the beach and the boys. Overall, this book is just happy to read, so if you like teen rom-coms, this one's for you.
Cinder by Marissa Meyer:
A sci-fi take on the classic Cinderella story, Cinder takes place in a future where robots and humans walk the streets alike. Linh Cinder is a girl who lives in New Beijing in the Eastern Commonwealth. Well, mostly. Linh is a cyborg, which means she's half-human and half-robot with the appearance and mind of a human, but a heart of steel (literally). Constantly abused by her stepfamily for being a cyborg, she meets Prince Kai by chance, and you know the rest of the story… mostly. The first book of the Lunar Chronicles, Marissa Meyer transforms classic fairy tales into real-life in the new world of the future.