The Final Toll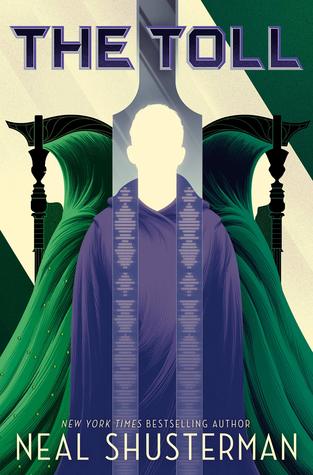 A year in between novel releases is standard for authors. It's only the good authors who manage to make that wait seem unbearably long. I was finally able to get a copy of The Toll, the third installment of the Arc of a Scythe trilogy, by Neal Shusterman, and I had a lot to say about it.
The book picks up three years after the cliffhanger at the end of the preceding book, Thunderhead. Order is collapsing both within the scythedom and for normal citizens. 
Right off the bat, I had misgivings about The Toll. Maybe it was the pickup after the cliffhanger of the second book, Thunderhead, or maybe it was the introduction of a new character, which threw me off guard. 
The biggest flaw for me appeared to be the lack of pull to keep reading. The first book of the trilogy, Scythe, had a subplot about characters dealing with the ethics of their actions, killing people to manage populations in a world without death. The second book, Thunderhead, had a subplot of humans grappling with the consequences of a glorified AI running the world. 
So what did the third book have to offer? Nothing much really, besides a conclusion to the series. It was pretty standard fare for a novel. The Toll  is indeed a decent dystopian novel. It has some classic dystopian elements, and manages to tie it all together with an interesting storyline and a satisfying conclusion for the characters. 
Don't mistake me, The Toll would have been a perfectly average novel, but it certainly did not provide the finish I was hoping for the Scythe trilogy. While the ending is satisfying, I feel that more time could be put into the telling of the story itself. It lacks the unique subplots of the first two installments to the series, which made them stand out among YA fiction. Instead, The Toll just seems to blend in with the wallpaper.