TJTV News, Episode 104: Mar. 2nd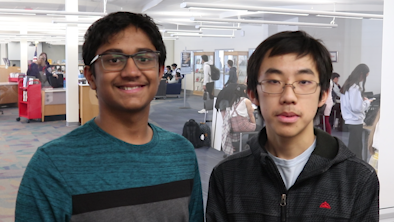 Here is some more information about this week's announcements:
The Reading Audio for the Disabled club is holding a book drive to gather children's books that club members can read and record. At the end of the year, the audio files along with the books are donated to Jill's House, a non-profit organization that helps families raising disadvantaged children. Please place any new or slightly used children's books in the labeled boxes in either Seniora Mateo's room or the front office.
Sophomore Keith Fraizer and Junior Akash Bhave have both created for-profit companies from scratch and maintained a market share and customer base despite their ongoing school activities. Fraizer has two for-profit companies: the first offers legal guidance and financial advice to aspiring entrepreneurs and the second utilizes internet bots from the Yahoo API to record the stock value of companies. Bhave developed Panoix LLC, which is a web design company that designs and establishes websites.