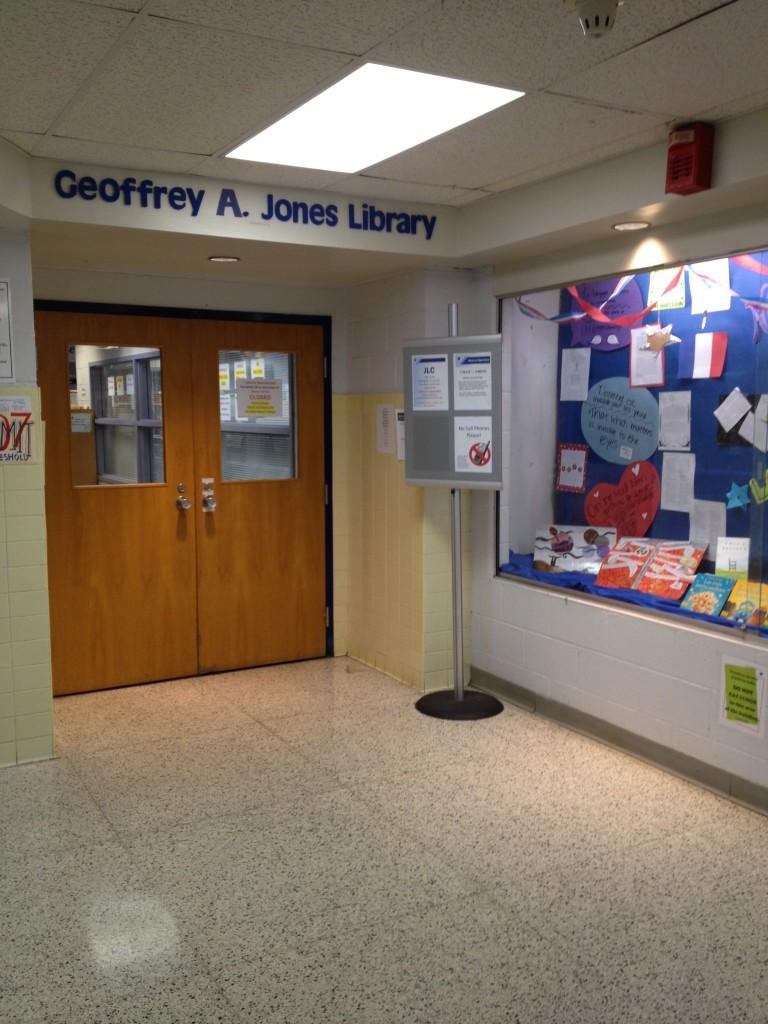 Cardboard boxes surround empty bookshelves in the library. The lights are dim and the tables and computer lab empty, with no sign of the usual crowd of students hurrying to print papers and finish their homework. A sign is posted on the library's doors: "Closed."
The library officially closed on Nov. 29 due to renovation procedures. Library books and other items are currently being packed up and moved into storage.
Many students have depended on the library for research, printing and space to work. Now, students are only allowed to use the library's facilities in the mornings and during certain lunch periods for only 15 minutes at a time to briefly print out work.
"They want to showcase our labs very prominently in the front of the building," librarian Margaret Carpenter said, speaking of the plans for the renovation. "For now, we won't be able to accommodate all of the previous activities."
The current design for the new library looks to make it even bigger and feel  like a commercial one. It will be located more closely to the humanities classes to make it easier for the humanities teachers to get their students there, since they are the ones who use it the most.
After winter break, the temporary library will open in the math hallway. A room in the math hallway will serve as the primary location for the library's services for the next two years until the Global Learning Center opens.
A 3D simulation of the renovated school, including the new library, can be found here.
Story continues below advertisement