TJTV News, Episode 103: Feb. 24th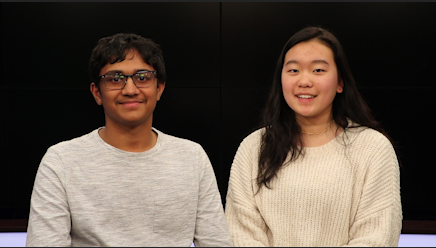 Here is some more information about this week's announcements: Bulería is Spanish Honor Society's annual Latin dance extravaganza. It will be on Friday, March 20th in TJ's Nobel Commons from 6:30 to 9:30 PM. The night will include professional dance instruction, food, and lots of music and dancing all for $7.00 at the door. Ballroom Dance Club is also offering lessons during 8th period on Fridays.
HackTJ 7.0 will take place on March 21st-22nd at CVent in Tysons corner. Student registration is now open at hacktj.org and will close on February 24th. Please note that registering alone does not guarantee you will receive a ticket. Admission will be made based on a variety of factors including the date/time you register.