Foreman to leave Jefferson after this year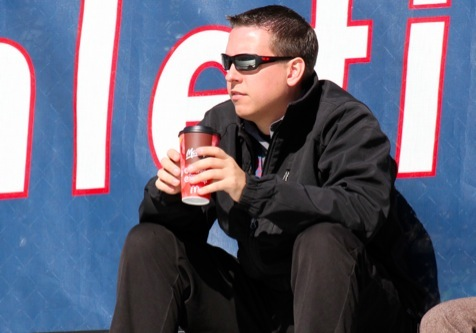 Jefferson band teacher and director Adam Foreman will be leaving the school after the 2019-20 school year. Instead, starting next year, Foreman will be teaching at John Champe High School in Loudoun County.
"My decision to go to [Champe] is much more about living out that way than it is about changing programs," Foreman said. "It's more of a quality of life, personal decision, I just want to live further out west, and I was just really fortunate that [Champe's] program was open."
Foreman, who has taught at Jefferson for ten years, led Jefferson's band and color guard ensembles to various local and regional competitions, the largest of which being Bands of America, the nation's biggest marching band competition.
"I don't believe we did [Bands of America] before me, but we started doing it to push ourselves," Foreman said. "We started doing really well in local shows and we decided we needed to step out of our comfort zone." 
The aspect of his job that he will most miss is the students at Jefferson.
"Without a doubt, the best part of working here was the students, just how much fun they are to work with and how incredibly dedicated to the program they've been," Foreman said.
Similarly, Jefferson band students were saddened to learn of his upcoming departure.
"When I first heard about it, it was just shock, and then it sunk in, like oh my god, he's leaving, we're going to have a new teacher next year," sophomore Juliette Kim said. "It's just not going to be the same without him."
Jefferson students are worried that Foreman's departure could negatively affect the band's quality. 
"I think there will be a slight dip in performance level only because a lot of people are used to how he does things, like how he conducts or deals with issues," senior Emaya Anand said. "Adjusting to the new director's style in general might take some time, whether days or weeks, and that might affect performance."