2021 Class Council sells Valentine's Day grams
During the week before Valentine's Day, 2021 Class Council is selling roses to be delivered to students' friends or significant others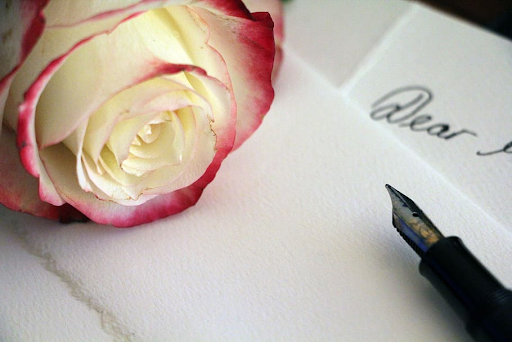 Class Council is selling pre-orders for Valentine's Day Grams during lunch from Monday, Feb. 3 to Friday, Feb. 14. 2021 Class Council will then recruit volunteers to deliver the Valentine's Day Grams to the specified recipients during eighth period on Valentine's Day (Feb. 14). 
Each Valentine's Day Gram consists of at least one rose and a personalized note, if the student wishes to write one. The first rose purchased costs $3; more roses can be added to the first for $2 each. 
"The main reason each additional rose is [$2] is so that [people] are encouraged to buy multiple roses to accompany one note. It's just a nice little extra gift to accompany the first rose for whoever gets it," junior Quentin Lovejoy, the 2021 Class Council treasurer, said.
The 2021 Class Council started a Valentine's Day fundraiser two years ago, seeing an open opportunity in the lack of events at Jefferson related to the holiday. It was easy for them to decide what to provide to students as gifts.
"We really wanted to make our Valentine's Day Grams unique instead of like simple candy [treats], so we decided to go with roses which [are] a major symbol of this season," junior Matthew Hwang, 2021 Class Council president, said.
They decided to continue the fundraiser last year and this year based on the positive student reception in the past. 
"It's been very successful and delivery has been reasonably smooth for the past two years, and we hope that continues this year," junior Udbhav Muthakana, 2021 Class Council secretary, said.
Although this fundraiser is not new to most students, and the prices are the same as they were last year, 2021 Class Council did introduce a new element for Valentine's Day 2020, to further increase sales.
"We hope many people like our new addition to the fundraiser, which is a chocolate treat with the flower," Hwang said.
2021 Class Council is looking forward to giving Jefferson students the chance to show appreciation and/or affection to someone they care in a meaningful way.
"It helps the spirit of Valentine's day, and it's just a fun opportunity everyone can enjoy," Hwang said.