SGA plans TJElla music festival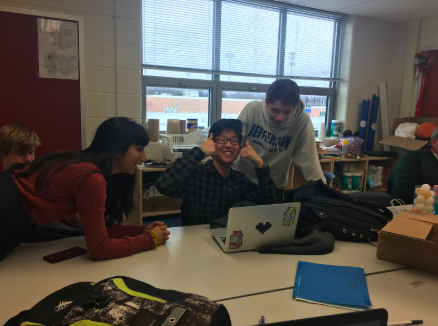 The Student Government Association (SGA) is planning a music festival, happening in the spring, where students will get an opportunity to present their creativity through a song, a composition, or any musical production of their choosing.
"There are a lot of student artists that don't have the opportunity to express themselves to the whole student body, so this is giving them that platform and outlet to be more enabled and present some of their creative products," SGA treasurer Sean Nguyen said. 
TJElla will aim to increase spirit and the overall well-being of the student body. Most students are under a lot of stress during the school day and a creative outlet will allow a much needed break from the daily hustle. 
After much discussion, the SGA decided that the event will take place during J-Day, at the end of the school year. Originally, the festival was planned to happen during May or April, but with final exams and AP testing occurring at the same time, the SGA decided to postpone. With all testing coming to an end, J-day will be the perfect opportunity for students to relax after a stressful month. Students will be able to present their music while enjoying other festivities.
 "[We] decided to make it during J-day where essentially it will go concurrently with all the other events, so it will be happening in the baseball field where students can celebrate and play music," Nguyen said.