TJTV News, Episode 100: Jan. 13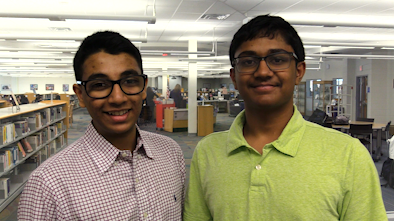 Here is some more information about this week's announcements: Challenge Success wants your feedback on the plans and ideas they have for the future. Search "Challenge Success Student Forums" on ION to participate in student-run sessions during 8th period. All of the feedback from the forums will go directly to the committee and the principal. There will be pizza.
Escape Room Club's winter escape rooms are now available 8th period during both blocks. Sign up for this Friday, Jan. 17th or next Wednesday , Jan. 22nd! There are barcodes on the flyers around the school that link to the signup form. Admission is two dollars per person and an ideal group size range is approximately five to ten people.
Clubs who want to have their group picture in the yearbook need to submit their own photo and accurate roster to [email protected] by January 27. We will only accept photographs of official clubs that are approved through the 8th Period office. If you have questins, email [email protected] or message us on Facebook.