Top 9 of 2019: Sad Songs
Depending on who you talk to, 2019 was an amazing year or a terrible one. Either way, the year had its ups and downs. Music helped us through these hard times. 
Here are the top songs of the year to remind you of those hard times, get you through future ones, or at least take you down memory lane.
9. Shallow – Bradley Cooper and Lady Gaga
"Shallow" was featured in A Star is Born (released in late 2018, allowing this song to climb to popularity in early 2019). This song begins with soulful guitar instrumentals before escalating to an intense thrum, representing the storyline of A Star is Born. The song hints to the internal demons Jackson Maine, one of the movie's main characters, faces. Bradley Cooper (who plays Jackson Maine) leads at first "Tell me something, girl, are you happy in this modern world?" and Lady Gaga (who plays Ally) parrots him just as vulnerably "Tell me something, boy, aren't you tired trying to fill that void" a verse later.It climbs to a more intense chorus and does not abandon that intensity for the rest of the song.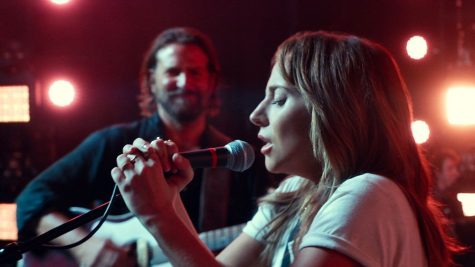 8. Shameless –  Camila Cabello
This song starts off almost upbeat and becomes increasingly urgent, from "don't speak, no don't try" to "need you more than I want to." There is obvious jurisdiction in the haunting and vulnerable lyrics and fast heartbeat-like pulse. "Shameless" proves that a sad song doesn't need to include quiet melodies and background piano chords. This song represents a different kind of sadness and a different version of unrequited love. 
7. I Hate That.. – Jerome and Promoting Sounds
Jerome and Promoting Sounds came together to capture the precise spirit of the low-beat rap that defined many popular songs of this year. This is a song you could bop your head to on the radio without thinking about what the words mean, but if you did you might find the familiar meaning in them. The lyrics contrast from themes of losing someone and being angry about their behaviour to simply missing someone and wanting to help them without knowing how.  Whether those feelings are relatable to you or not, the song offers nostalgia in "do you remember when I took you to your favorite place" accompanied with a catchy rhythm.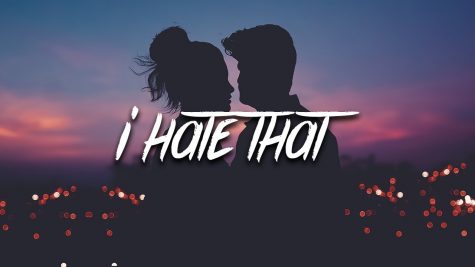 6. Lover – Taylor Swift
The namesake of Taylor Swift's newest album, "Lover" symbolizes a new era for Swift, as it's the first album she's put out which she completely owns the rights towards. Despite that victory and the generally lighthearted nature of Lover, it has plaguing fears such as "can we always be this close, forever and forever?" Even hopeful moments are backed up by doubtful violin instrumentals, but maybe that's the entire point. Doubtful but hopeful daydreams make up this song and purposely reminisce of Swift's original hits.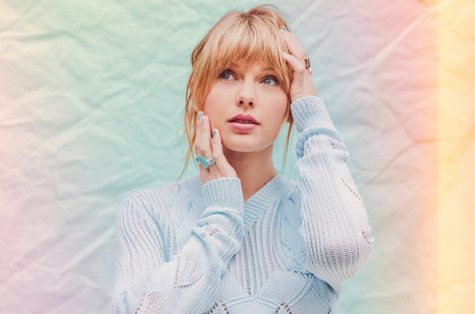 5. What if I Never Get Over You – Lady Antebellum
What would a list of sad songs be without a classic? The trio Lady Antebellum revamped the quintessential sad country song without losing the winding melodies or intensifying drum. The best part of "What if I never get over you" is that it never pretends to be something it isn't. It embodies the longing of all Nashville country but explores a new idea- "What if time doesn't do what it's supposed to do? What if it never gets better?"
4. everything i wanted – Billie Eilish 
This song, much like Billie Eilish herself, has a hundred things going for it all at once. The soft voice and background beat characterizes Eilish's music, but "everything i wanted" is more reflective and melancholy. As always, the lyrics are simple with subtle, darker meaning. According to Eilish, the song is about a dream in which she died and no one seemed to care, but when she woke up, her brother was there to comfort her. "Everything i wanted" is a reminder that, despite what is going on, even extreme newfound fame such as in Eilish's case, those who we are closest to are there for us.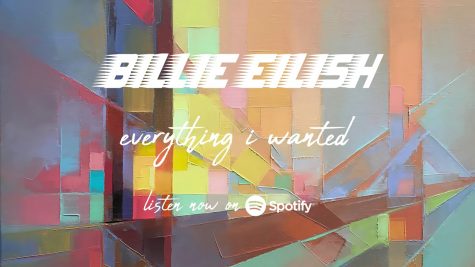 3. Lose You to Love Me – Selena Gomez
Selena Gomez had a difficult four years and fittingly, this song describes sacrificing having someone in your life for your own good. "I just needed to let my old self go," Gomez told Apple Music. Part of that must have been breaking off a relationship and writing a fitting song about it. As the song goes, alongside piano chords, "in the thick of healing, we'd always go into it blindly." The sadness in this song is that of saying goodbye and embracing something new.

2. Lucid Dreams – Juice WRLD
"Lucid Dreams" was Juice WRLD's breakout hit and remained immensely popular through 2019. The song is a tribute to his legacy, since he tragically passed away last December at only 21. The words are hard not to sing along to. The lyrics describe a girl who broke his heart, "You found another one but I am the better one, I won't let you forget me." Lucid Dreams is a defining song of the year and demonstrates a larger shift of rap music to deeper themes.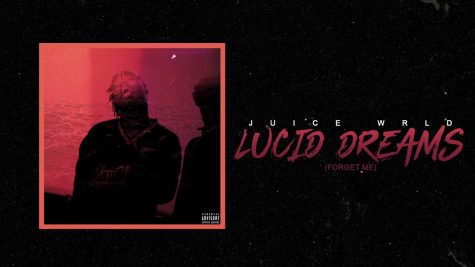 1. Someone You Loved – Lewis Capaldi
The most traditional sad song and possibly the most gutting on this list, "Someone You Loved" has the meandering piano melody and all. This song expresses how it feels to trust someone just for them to leave, with lyrics like "I guess I kinda liked the way you number all the pain." The clear-cut words make the song poetic and easy to follow. The Scottish songwriter behind this hit, Lewis Capaldi, found himself at #1 in the US on Billboard last October for this song, his first time ever on the list.