Freshman plays with celebrity pianist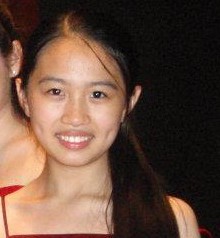 On Nov. 10, freshman Evelyn Mo performed alongside renowned Chinese concert pianist Lang Lang, at the Kennedy Center Concert Hall.
Mo and her duet partner, junior Cindy Liu from the National Cathedral School in D.C., played Schubert's "Militaire Marche" and Brahms' "Hungarian Dance."
Mo was invited by the director to play with Lang Lang in the 101 Pianists Program. In order to be accepted, she was required to fill out an application about pieces played, experience, and competitions won. She was one of the 100 applicants chosen.
"She inspires me to work harder, as she is a living example that hard work pays off," said freshman Chelsea Li, when she heard of her friend's accomplishment.