Downton Abbey trailer sheds light on the upcoming movie.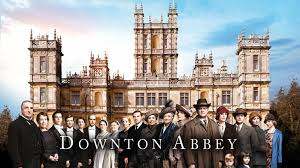 Sid Ram, Social Media Manager
June 6, 2019
If you are anything like me, you were devastated in 2016, when news broke that
"Downton Abbey" would not be coming back for a seventh season. The popular period drama, set in 1920s England, amassed fans both in England and across the world.
In mid-2018, rumors spread that Julian Fellowes, the creator of the show was working on a big screen adaptation to the series. Honestly, when I heard this news, I was beside myself with excitement. One of my all-time favorite shows was coming back, and this time to the big screen!
My excitement was short-lived, however, and was instead quickly replaced by worry. Season six of "Downton Abbey"  ended on a very high note. With all of the plotlines and character arcs wrapped up with a neat little bow, I feared that someone (or something) would have to disturb this peace in order to cause conflict for the upcoming movie. Additionally, I was confused, as a regular episode of "Downton Abbey"  lasts anywhere from 45 minutes to a little more than an hour, so I figured a movie adaptation that lasted an hour and a half would just be like watching a regular episode of the show. Don't get this wrong, I LOVE to watch episodes of "Downton Abbey" , but when it was a show, conflict developed over the course of an entire season, whereas in a movie, the conflict would have to be initiated and concluded in the same hour and a half span.
While my second concern still stands, I am happy to report that with the recent release of the "Downton Abbey"  Movie trailer, the general plotline has been revealed. The good news is, that it looks like the plot for the movie will be initiated by external factors. The main storyline, in fact, seems to be that The King and Queen of England are planning a visit to the Crawleys of "Downton Abbey".
I had already been counting down the days till the September 19th release of the movie, but the release of the trailer made the release date seem so much closer! After watching the trailer several times just minutes after its release, I think I have gathered as much as I can from it. I have concluded that a majority of the main characters have returned and reprised their roles for the reboot. I must admit, I squealed with delight when I saw some of my favorites.
Rather than integrating into the main series, I think this movie is designed to be a stand alone. The last curtain call of sorts just for the fans. With that being said, I am still beyond excited to see it when it releases!
Along with a (mostly) unchanged cast, the movie has kept the same "Downton Abbey"  orchestral theme that fans have fallen in love with. One major change that the movie does boast is a new and updated "Downton Abbey"  logo which is now in 3D.
I love the subtle tweaks, and I genuinely cannot wait to see how master storyteller, Julian Fellowes has used his talent here.