Keeping the peace
World peace. It seems like such an abstract goal. But, students from across the county work to make this goal a reality. Every year, one student from each school is honored by the Student Peace Awards of Fairfax County for their work as a peacemaker.
Winners receive certificates of achievement, a monetary gift to any nonprofit organization of the student's choice, and an autographed copy of the book "Sweet Fruits From The Bitter Tree" by Mark Andreas.
This year, the Peace Awards honored Jefferson student Angie Sohn, president of the Humanitarian Aid to North Korea club. But what exactly does this club do?
Although at first they had a connection to a school in China that helped settle North Korean refugees, which is likely how the club got its name, Sohn explains how that connection, unfortunately, has been lost in recent years.
However, she was able to find other organizations, nonprofits, that help settle refugees in America.
"I feel like as a young student it's difficult to make a difference in our community. But it's just a matter of having a vision and a goal, trying to seek out a way to accomplish your goal with the resources and the connections that you have around you,"  Sohn said.
From that first email 3 years ago, the Humanitarian Aid to North Korea club and a nonprofit have been working together to aid over 200 North Korean refugees in the United States.
To fundraise for the cause, the club holds bake sales and has a school supply drive every year. Using the money from the bake sales, they buy new school supplies and send these to the nonprofit along with handwritten letters of encouragement. The nonprofit then distributes the supplies and letters to refugees around the country.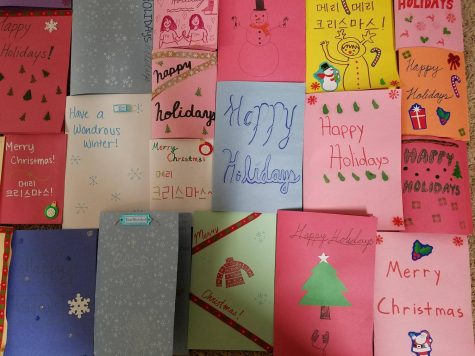 And yet, the club wasn't always so driven.
"When I first joined in freshman year, it was a relatively small club and in fact, it was nearly inactive. There wasn't that much going on, and then sophomore year came and it was on the verge of disbanding all together," Sohn said.
Sohn, however, took the initiative to rebuild the club and attract new members. Oftentimes, students would see the title, 'Humanitarian Aid to North Korea' on Jefferson's intranet for 8th-period sign-ups, and come by just out of curiosity. Sohn would always take the time to give these new students a welcoming introduction to the club. Even if the students didn't end up committing to the club, Sohn describes how introducing students to the issue, the mission of the club to aid refugees, really opens their eyes.
"By establishing that connection, and being able to just have this conversation, it really opened up a lot of movements for them to learn more about the topic, discover something they didn't know," Sohn said.
Sohn describes, in addition, how the club is really like a close-knit family.
"What really makes our club special is that everyone feels welcome. And every time you come to the meetings, people greet each other. We all know each other by name,  and we'll always ask, 'how have you been doing?'" Sohn said.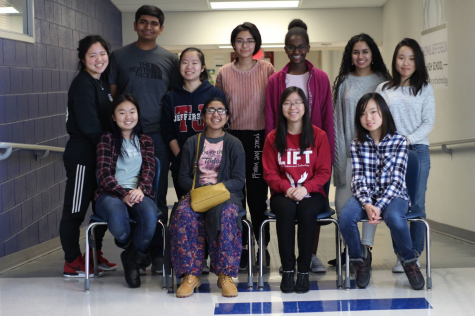 When asked what drew to her peacekeeping, Sohn responded by addressing her ability to sympathize with others.
"I'm very moved by emotional stories, I love empathizing with people. So naturally, I just took on a passion for social justice, recognizing the inequalities out there in our society, and in other countries. I'm trying to make a difference, just doing what I can do," Sohn said.
Of course, after she graduates this year, Sohn says that she will continue to aid the peacekeeping effort as best she can.
"I would definitely love to continue social justice efforts, continuing to empower the people in my community. I think that is the number one source of fulfillment of my years here at TJ has been the community service opportunities. I definitely want to continue to do that type of work [in the future] and take on even greater goals," Sohn said.