The Momo Challenge: How a Fake Threat to Society Revealed a Real One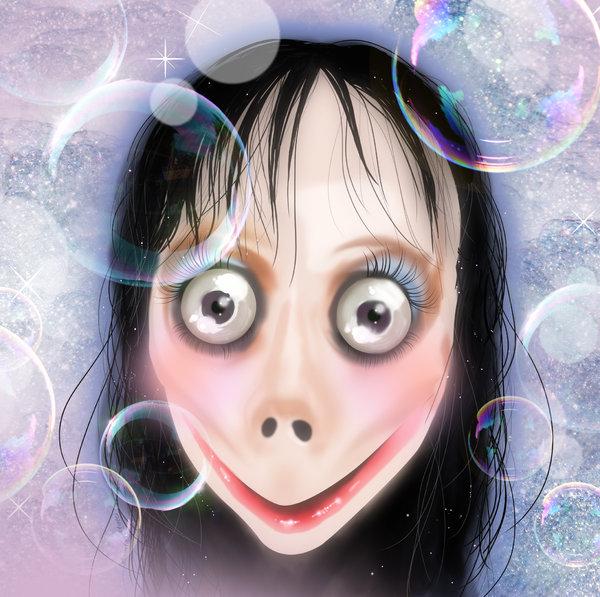 A child is messaging a friend, when a disturbing image of a distorted character appears, challenging the child to a "game". The character gives "challenges", with each becoming more violent until he commits suicide. This is the horrifying image painted in the minds of many parents when they heard of the Momo Challenge. But it's all fake. The spread of this apparent Momo Challenge just goes to show how easy it is for social media users to believe false information in the face of widespread panic.
The Momo Challenge originated a couple years ago and has recently sparked great public worry. In this social media challenge, an image of "Momo" appears in children's' online games and videos and influences users to commit violent acts. The rise of awareness regarding this challenge has reached the global stage, where international figures such as Kim Kardashian issued warnings through Twitter, encouraging Youtube to take down videos containing Momo.
However, there is no substantial evidence that the Momo Challenge actually exists. In fact, the National Society for the Prevention of Cruelty to Children has said that there is no proof that the challenge poses a risk to children and Youtube has claimed that no videos with Momo have been found on its site. And upon closer look, the image of "Momo" is actually a Japanese sculpture termed "Mother Bird", created by Keisuke Aisawa and located in the Vanilla Gallery in Tokyo, Japan.
This isn't the first time such a viral hoax has consumed our society; social media heavily exaggerated the Blue Whale Challenge and the scare of teens eating Tide Pods. These stories, alongside the Momo Challenge, reveal a deep concern. It's human tendency to share more provocative news stories; bad news travels fast. But this phenomenon causes the spread of false information.
If news of these internet hoaxes catches the attention of school systems and administrations, they may take over-precautionary measures, disrupting the normal learning environment and creating unwarranted paranoia among the administration and student body. Students don't want even more restrictions on websites and social media pages during the school day created by an administration on edge.
Because the Momo Challenge has its base in social media and children were its apparent target, concerned parents shared the warnings released by media outlets. But there is a difference between awareness and panic, and the Momo Challenge's spread shows how susceptible consumers of social media can be to misinformation. Not only has this led to a frenzy of postings and warnings, but has also instilled unnecessary fear in many people. If people are carried away by their fear, they may shut out social media sites altogether, which would be taking a few steps backwards in social media's original goal of bringing people together.
This is not to say that we shouldn't remain active consumers of social media, as they contain important and enriching information. Collectively, we just need to be more vigilant on social media, as harmful content is usually shared through these platforms. It is in part the responsibility of media sources to check the credibility of information before passing it on, as well as our burden, as viewers, to approach stories such as the Momo Challenge with a healthy dose of skepticism before we mindlessly hit the retweet button. Otherwise, what may have started as a reddit joke can rapidly escalate to international panic.