Best Snow Day Activities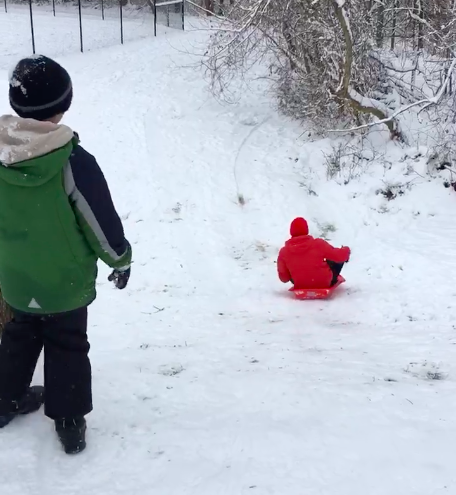 When people think of snow days, a familiar scene comes to mind: playing out in the snow, enjoying a hot drink by the fire, relaxing under a cozy, warm blanket. Right? Not for TJ students. With all of the school hours missed this week, students flew into a panic studying for midterms and finals.
"It never occured to me to go outside," freshman Elizabeth Brown said. "I was too focused on studying for my stats final."
Rather than enjoying the time off from school, the students had brought more schoolwork home with them. Students have been missing opportunities to have fun, something that is generally overlooked by the grade-oriented TJ student population.
However, more snow is on the way, along with a three-day weekend for Martin Luther King Jr. Day, and with the stress gone from finals, students will finally have the time to savor their snow days and free time.
Use this guide to take your snow day from a 2/10 to an 11/10.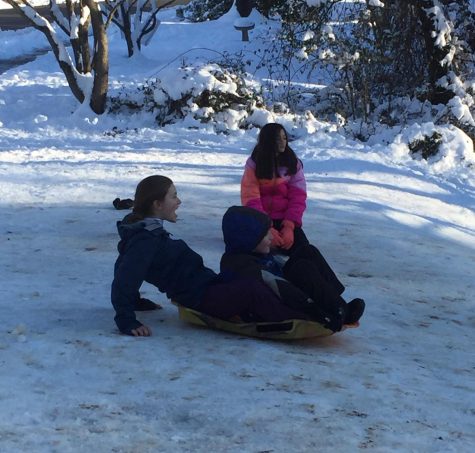 Go sledding
Whether you're building a ramp to catch some air or just wiping out, sledding is a great way to enjoy the day, especially since it snowed so much in our area.
Build a snowman
Take a hint from the iconic song from Frozen and build a snowman of your own! Dress it up or leave it be, give it wild arms and a crazy head like freshman Jayashree Ezhilarasu did, and have fun!
Have a snowball fight
This snow was perfect for making snowballs, so call your friends and have a snowball fight! Plus, throwing those snowballs is good practice for sports and really helps stress from exams.
Drink hot chocolate
Nothing says "snow day" like enjoying hot chocolate after being out in the snow. Make some cocoa at home or head to Starbucks, where mouthwatering concoctions like the Cinnamon Shortbread Creme and Peppermint Cocoa will warm you up instantly.
Watch a quality movie
Snuggle up with a warm blanket and popcorn to end your day on a high note. I guarantee that watching classic movies like Home Alone will give you happy snow day vibes.
Bake!
Make some delicious treats for yourself and your loved ones and get your house smelling amazing by baking! Cookies and brownies go great with that hot chocolate.
Follow these tips and remember: snow days are meant to be enjoyed, not spent stressing over classes.