Life Saving Facts About Blood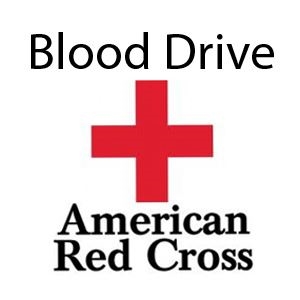 Sid Ram, Social Media Manager
November 29, 2018
In gym 2 this coming Friday (Nov. 30), the Red Cross Youth Task Force (Red Cross YTF) will host their second blood drive in three years. From 8:30 am to 1:30 pm, Jefferson students and staff can donate blood to the American Red Cross.
The Red Cross YTF is not the first club at Jefferson to organize a blood drive. The Key club hosted blood drives in 2012 and 2013; however, the blood collected from those drives went to INOVA blood centers. The American Red Cross will use the blood collected at Friday's drive in helping patients around the country.
Blood is currently a precious commodity. Its demand is high, and its availability is low. The demand for blood fluctuates and often increases around the holiday season or when there are natural disasters. Blood platelets can only be collected from donors. There is no way to manufacture or produce it, so its availability is completely dependent on donors.
In preparation for Friday's drive, here are some facts about the American Red Cross, and the blood drive.
According to the American Red Cross, someone in the United States needs blood every two seconds.

According to doctors, blood is one of the few resources that almost every patient needs upon arriving at the hospital.

Students and staff who are 18 years or older may donate blood. Students who are 16 or older may also do so, but need permission from a parent.

Senior Sreya Mallipeddi, a Red Cross YTF officer, said that the last blood drive that YTF organized had more than 40 sign-ups.

Mallipeddi also said that the last blood drive collected 30 units of blood.

Because blood is in such high demand, the American Red Cross will gift each donor with a $5.00 gift card

There are four major blood groups: A, B, AB and O. Each group has two sub-groups, positive or negative.

O type blood is the most in demand, as it can be donated to a recipient with any blood group.

According to the American Red Cross, one donation of blood can save as many as three lives.

Donors must usually wait a minimum of 56 days before they are eligible to donate blood again.

Many potential donors are turned away from donating because they may not be able to handle blood being removed from their body, or may have a temporary condition, like iron deficiency, which affects their eligibility.

Drinking a lot of water before donating blood is one of the best steps to take for an efficient donation.