A Ban on Common Sense
A ban on international Chinese students would be harmful to America's reputation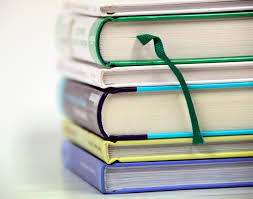 Recently, the Trump administration considered implementing a ban on Chinese students interested in coming to study in the United States. The cause of this ban comes from the fear that Chinese students might be non-traditional intelligence gatherers, essentially spies  sent under the guise of studying at an American university to steal information.
Donald Trump was lobbied by Stephen Miller, senior immigration advisor and sponsor of the "zero tolerance" policy, to stop visas going to Chinese students who wanted to study in the United States. Miller not only pushed Trump to consider severely limiting Chinese citizens from studying at American universities and colleges, but he also tried to punish the elite academic institutions that spoke against Trump by preventing them from gaining the tution that they would from foreign students.
The conflict with China has persisted for numerous reasons: trading issues, support for North Korea and the theft of U.S. intellectual property to name a few. Trump noted in his National Security Strategy (2017) that "[China] is building the most capable and well-funded military in the world, after our own… China's military modernization and economic expansion is due to its access to the U.S. innovation economy, including America's world-class universities."  From this many of Miller's supporters made the argument that to prevent China from becoming and threatening and dangerous force, their theft of U.S. property must be stopped. That being said, we must keep in mind the effect of our actions on the relationship with China. Preventing students from coming to the U.S. could send the U.S.-China relationship into a dangerous downward spiral that could initiate severe consequences.
Thankfully, Trump agreed with the opponents of Miller in his National Security Strategy.  He noted that he wanted to be tough but no draconian in his handling of the "Chinese spies". As a result, Miller will be unable to damage the reputation of America or create a disadvantage by preventing talented and intelligent people from entering the U.S. That being said, Trump indicated that he would possibly reconsider banning students in the future even though it would cause great damage to America's colleges and global reputation.
It is important to note that even though a dangerous China is something to wary of, the economy of American itself must also play a large role in this decision. According to statistics reported by Newsweek, China accounted for largest portion of international students enrolled in the U.S. with 32.5 percent of the total population. The prevention of Chinese students from attending schools in the U.S. could cause financial issues as well as diversification issues for many organizations.
Students here at Jefferson may not see the relevance of this issue, but this is a very important topic of discussion since eventually they will all become qualified adults who have the ability to vote and change the course of political decisions. In addition there are students and staff members at Jefferson who may have been, or know someone who came to the US as a student to study.