Cultural Appropriation on Halloween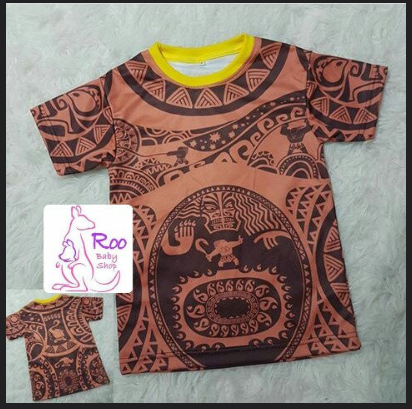 What are you going to be for Halloween?  It might be time to start planning, but keep some things in mind…how will other people feel about your costume?  For example, how would a Polynesian person feel if you wore the Maui costume pictured above?
It's October, which means we are in the midst of #spookyszn!  Halloween is a great time to dress up in costumes and show off your creative or comedic talents. However, what once was a fun holiday has transformed into something more political. Recently, there has been controversy about whether certain costumes cross the line in-between funny and offensive.
One example of that is based upon the hit movie Moana which came out in November of 2016.  Many young girls and boys wanted to dress up as the protagonists: Moana and Maui. When Disney released costumes for sale on its website, many people were angry because they felt that the brown color of the bodysuit and the tribal tattoos were offensive to Polynesian people.
On Twitter, there was major backlash almost immediately. For example, user ProfBanks told Disney that, "other people's skins are not costumes."  People in the TJ community had opinions about cultural appropriation during Halloween as well.
"Being fascinated in other cultures is great for the overall connectivity of the world. If that means wearing clothes from some place you aren't from, then you do you," freshman Sharvani Kondapally said. "Additionally, wearing an article of clothing that people from a specific culture wear currently, or actively wore in the past is okay; but following stereotypical examples is not."
Another freshmen, Elaine Li, said "It's not necessarily a bad thing to wear costumes of another culture but to portray those people as offensive stereotypes is not okay. I think an example would be like being a Chinese empress/emperor because it's respecting a really beautiful and regal part of China's culture and history…an offensive costume about Asians may portray us as cheap, loud, rude, etc., and may comment on our appearance. So as long as it's not offensive or makes others uncomfortable, it's all good because I still think it's important to embrace other cultures."
This year, remember to be have fun but stay sensitive when creating or buying a Halloween costume. There are tons of fun ways to express yourself on this wonderful holiday without being offensive.