Teen Halloween
A selection of fun and spooky Halloween activities.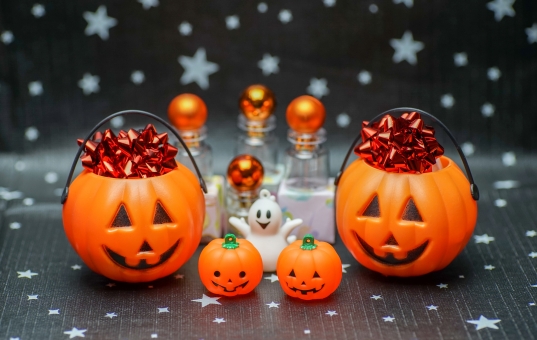 There's lots of spooky activities to do that don't include trick or treating. Whether it be something relaxing or festive, there is something fun for everyone, especially when you go with friends or even if you want to celebrate solo.  
One of the most clichéd, yet classic activities is to go to a haunted house. Even if it may be scary at first, you are guaranteed to have a thrilling time. Going with friends will probably result in ear-shattering screams, but also tons of unforgettable moments. Another scary event with friends is a horror movie marathon. There are so many timeless Halloween movies like Hocus Pocus, The Addams Family, or if you're feeling fearless, Psycho or The Exorcist. If you're feeling extra brave, set up a nighttime outdoor movie screening.
If you want to get out of your house (and haunted houses), you might be interested in escape rooms. Escape rooms are physical adventure games where players get to solve a puzzle with clues and riddles. Especially around this time, there are escape rooms with spine chilling stories that will entertain you throughout the challenge. If this kind of high-strung challenge isn't for you, then you might want to try the 17th Street High Heel Race. It is a quarter-mile foot race in Dupont Circle, Washington D.C. that is run in high heels. Cheered on by fans, people run out, often in full drag, on a fun pre-Halloween night (this event occurs on October 30th).  No matter what you like best, there's always something fun to do.
On the other hand, if you prefer more solo activities, there's definitely stuff for you. Pumpkin carving is a creative outlet among all ages that can be as scary or memey as you like. Or if you're not as artistically inclined, make a Halloween themed playlist. Fill it with classic jams, movie soundtracks or new hits.
If none of this really appeals to you, don't be afraid to just relax and enjoy this time to yourself. Have fun this Halloween, and don't forget to trick or treat yo'self!