Super Bowl 52: What to Expect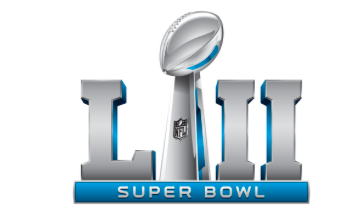 America's most watched event, the Super Bowl, is a few days away, and this year, the National Football Conference (NFC)'s Philadelphia Eagles are set to play the American Football Conference (AFC)'s New England Patriots at 6:30 p.m. in Minneapolis. This will be the Patriot's eighth Super Bowl appearance since 2001, and the Eagles' second appearance.
Both the Patriots and Eagles have been dominant forces this past season, winning 13 games each and beating opponents on the road and at home. The Eagles had to face a major setback late in the regular season, as their star quarterback Carson Wentz was sidelined due to a torn Anterior Cruciate Ligament (ACL). Wentz, who was having an MVP-caliber season, is now replaced by second-string quarterback Nick Foles. Many Eagles fans were concerned that their season was over. However, Foles has proven to be a worthy quarterback, leading his team to two playoff wins.
The Patriots also had their share of misfortunes, losing wide-receiver Julian Edelman to a torn ACL before the season started. Furthermore, reports of strife between the Patriots' Hall of Fame quarterback Tom Brady, coach Bill Belichick and owner Robert Kraft may have served as a distraction for the team. The team was evidently able to overcome any hardships, and reach their third Super Bowl in four seasons.
The matchup is a repeat of Super Bowl 38, where the Patriots trumped the Eagles 24-21. The Patriots are again favorites in the upcoming game, carrying a 5.5 point advantage. Patriots won the Super Bowl last season, coming back 25 points against the Atlanta Falcons in the third quarter, and winning the Lombardi Trophy in a thrilling fashion. This year, however, they face a different set of challenges, with their tight-end Rob Gronkowski suffering from a concussion. Though he is expected to play, the Patriots' offense will be battling a healthy, powerful Eagles' defense.
Meanwhile, the Eagles are going to need an all-around effort from both sides of the ball if they want to have a chance to beat the Patriots. Teams who are successful against the Patriots are able to counter their effective offensive scheme, developed by offensive coordinator, Josh McDaniels. The Eagles must also be able to  protect the football, and not create more opportunities for Brady and the Patriots to score points. The Eagles convincingly beat the Minnesota Vikings two weeks ago, with a stellar offensive and defensive performance. They will need to be able to replicate that performance in order to secure a win.
The game is sure to be tension-filled, with both teams playing their hardest to capture one of sport's most coveted prizes. Now we will just have to wait and watch, in what is bound to be an entertaining evening.