Top 7 of 2017: NCAA Football Teams
Hang on for a minute...we're trying to find some more stories you might like.
Since the transitive property does not exist in football, ranking the top seven teams is challenging. However, the following teams have all proven themselves worthy of a spot on this list of the top 7 NCAA football teams by defeating other successful teams.
7. 
University of Central Florida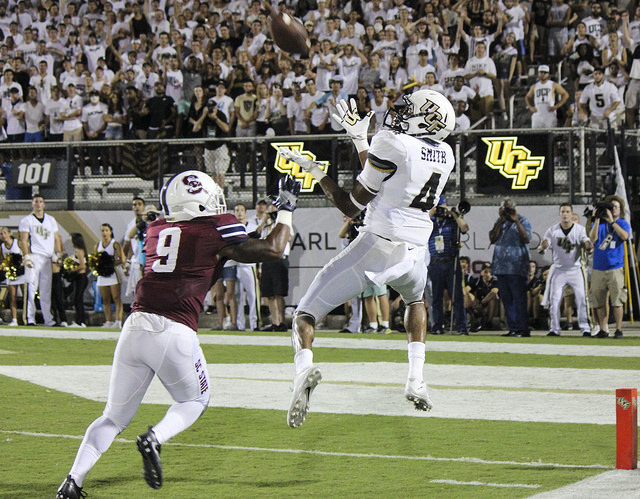 Photo courtesy of Valencia Voice
University of Central Florida's average total offense was a dominant 531 yards per game. This offense was led by quarterback Mckenzie Milton, who threw for 4037 yards and 37 touchdowns. Milton's favorite target, Tre'Quan Smith, was largely responsible for the young quarterback's success; Smith had nearly 60 receptions and he averaged 20 yards per catch. UCF won all 13 of their games in 2017, with wins against seventh ranked Auburn and nineteenth ranked Memphis. Despite their undefeated season, the Knights were not selected to be a part of the playoffs largely due to their lack of experience and wins against good teams.
6. 
Wisconsin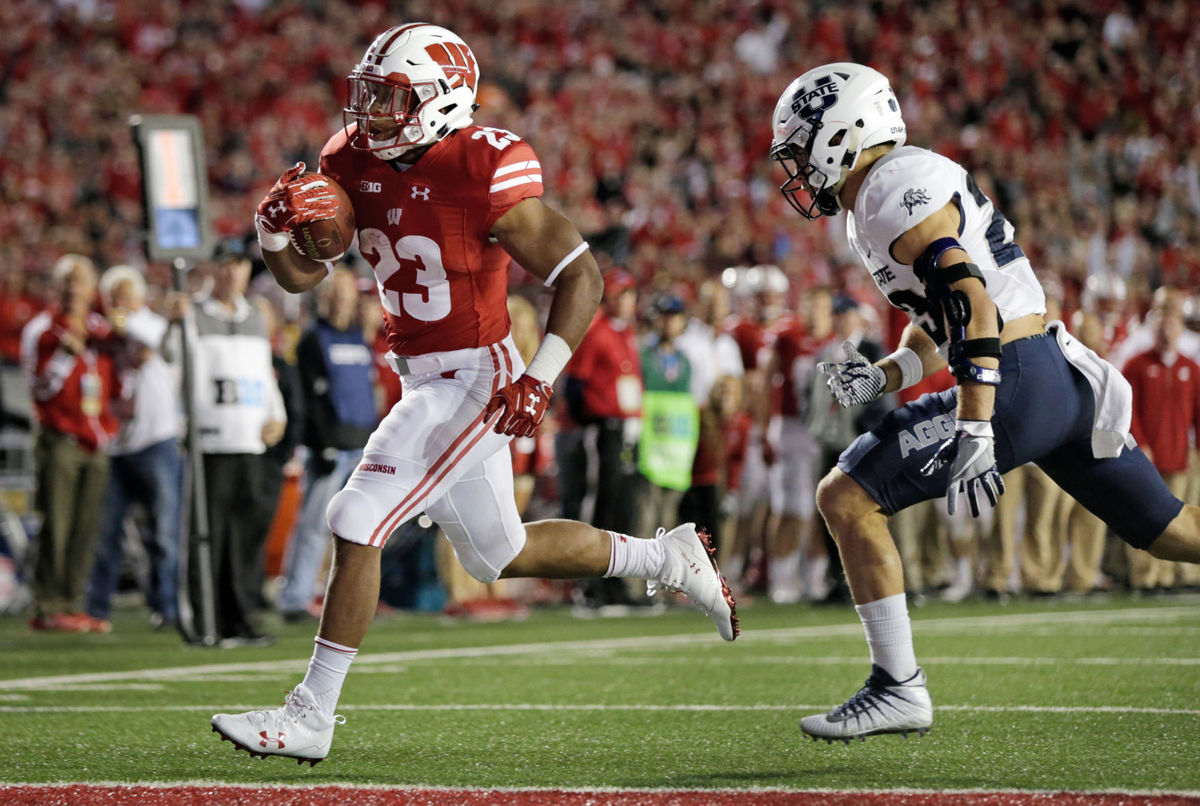 Photo courtesy of Bloximages
Wisconsin had the number two ranked defense in the country, holding their opponents to an average of 262 yards per game. In addition to their excellent defense, led by T.J. Edwards, the Badgers' true freshman Jonathan Taylor was the third best leading rusher in college football. Wisconsin won 13 of their 14 games in 2017, with wins against eleventh ranked Miami and twentieth ranked Northwestern. Wisconsin suffered its only loss of the season against Ohio State, in the Big 10 Championship game. Had they won, the Badgers certainly would have been in the playoffs.
5. 
Ohio State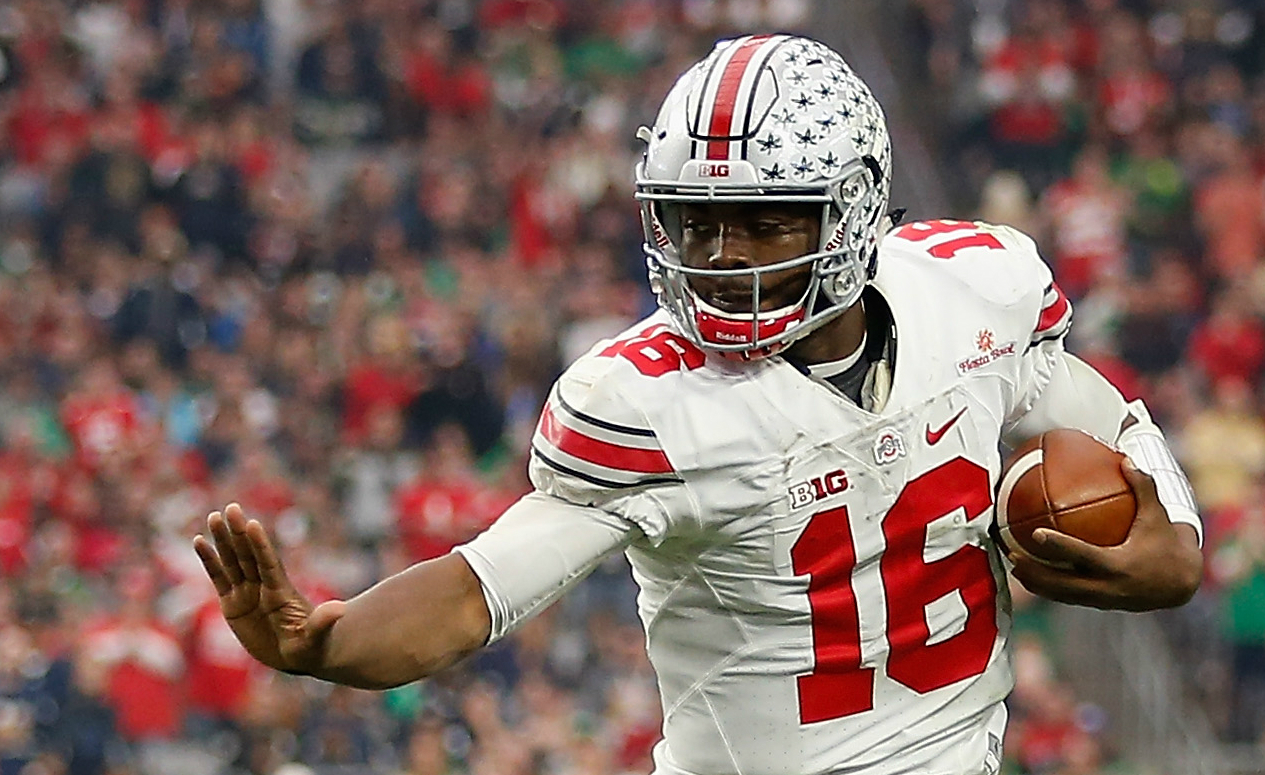 Photo courtesy of Performgroup
Ohio State's exceptional offensive line allowed for the Buckeyes to have a balanced offensive playbook. These linemen gave quarterback J.T. Barrett the protection he needed to throw for 3053 yards and 35 touchdowns. Ohio State won 12 of their 14 games in 2017, with wins against sixth ranked Wisconsin and eighth ranked University of Southern California. There was significant controversy over the decision to choose Alabama over Ohio State as the fourth seed for the playoffs, however Ohio State's two losses proved to be enough for the College Football Playoff Selection Committee to count them out.
4. 
Oklahoma
Photo courtesy of Thumbor Forbes
Oklahoma's star quarterback Baker Mayfield won the Heisman Trophy and led the Sooners to the number one offense in yards per game with an average of 580 yards per game. Oklahoma won 12 of their 14 games in 2017, with wins against fifth ranked Ohio State and thirteenth ranked Texas Christian University. Due to their double overtime loss against Georgia in the Rose Bowl, Oklahoma has been removed from the playoffs.
3. 
Clemson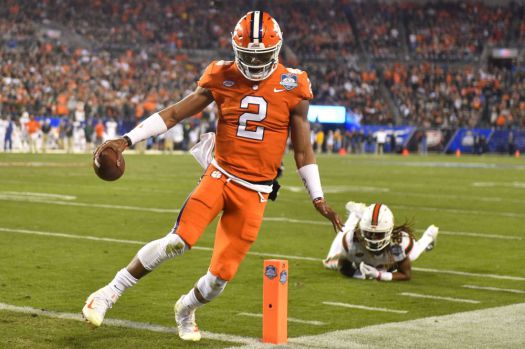 Photo courtesy of DMB report
Clemson's tremendous defensive linemen and linebackers acted as the driving force behind why opposing teams only averaged 277 yards per game against these Tigers. Although analysts were doubtful of Clemson's quarterback situation prior to the start of the season, dual-threat Kelly Bryant emerged as an outstanding fit for Clemson's offense. Clemson won 12 of their 14 games in 2017, with wins against seventh ranked Auburn and eleventh ranked Miami. Due to their loss against Alabama in the Sugar Bowl, Clemson has been removed from the playoffs.
2. Georgia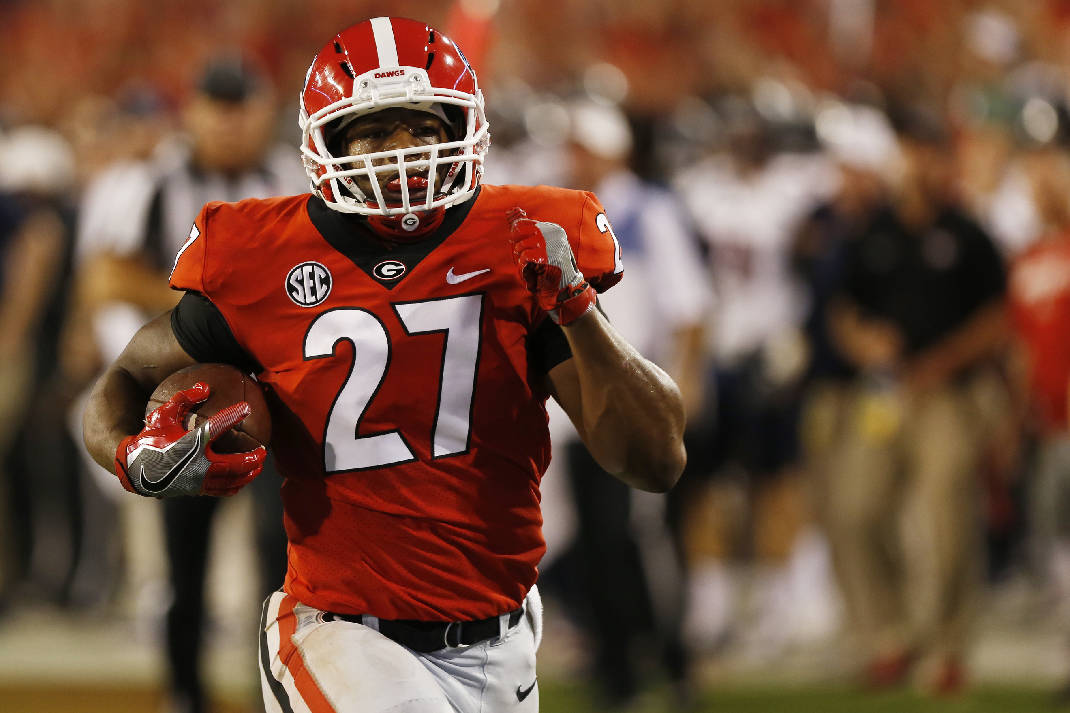 Photo courtesy of CDN Times
Georgia relied heavily upon its run game during the 2017 season, utilizing Sony Michel and Nick Chubb's premier abilities. Even more powerful than their explosive running was Georgia's defense, led by best linebacker award winner Roquan Smith. Georgia won 13 of their 14 games in 2017, with wins against second ranked Oklahoma and seventh ranked Auburn. With their double overtime win against Oklahoma in the Rose Bowl, Georgia will advance to the national championship.
1. 
Alabama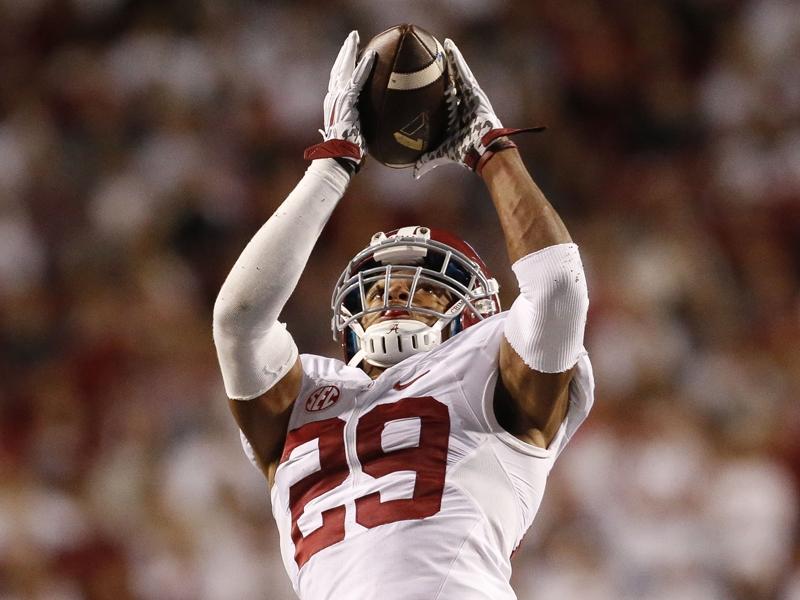 Photo courtesy of Tuscaloosa news
Alabama's defense was dominant throughout the season; it held opposing offenses to an average of 252 yards per game. The defense was led by cornerback Minkah Fitzpatrick, who won the nation's best defensive player award. Alabama won 12 of their 13 games in 2017, with wins against first ranked Clemson and sixteenth ranked Louisiana State University. With their win against Clemson in the Sugar Bowl, Alabama will advance to the national championship.