Top 7 of 2017: News Stories
1. New President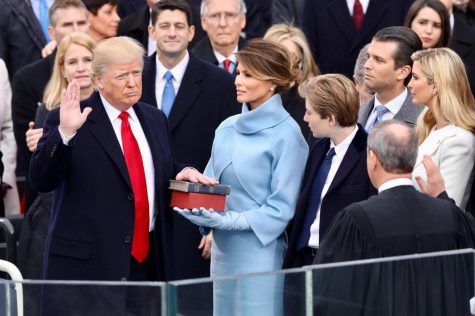 It's hard to pinpoint one occurrence under the Trump Presidency to make this list. This year has truly been an eventful—and suspenseful—year. It began with the debate over inauguration crowd sizes, one that ended with a new, derided term: alternative facts. Next came Executive Order 13769, more commonly known as the Muslim Ban or Travel Ban. The ban aimed to restrict travelers from seven Muslim-majority nations. Ensuing legal battles would end in a victory for the administration. Then came the resignation of former National Security Advisor Michael Flynn and firing of former FBI director James Comey, one of a series of events that would lead to the Mueller Investigation. On policy, Trump had a major loss and win. The former was an ObamaCare repeal thwarted by John McCain, Susan Collins, Lisa Murkowski. However, Congress managed to repeal ObamaCare's individual mandate as part of the tax vote, a decisive victory for the GOP. Also noteworthy are renewed tensions with North Korea, promising to move the US embassy to Jerusalem and a host senior advisor exits and firings.
2. #MeToo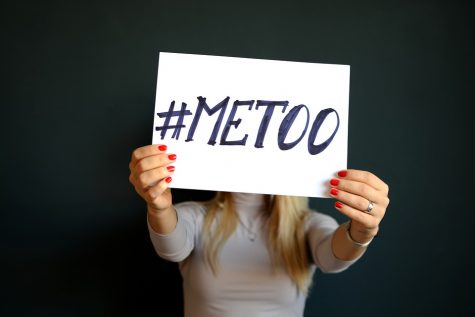 In October, a New York Times article shocked the nation when it detailed film mogul Harvey Weinstein's history of sexual assault, cover ups and Hollywood's hand in turning a blind eye towards crime. Weinstein's downfall has encouraged others to come forward, men and women, leading to allegation of sexual misconduct against over 30 well-known politicians, comedians, actors, and entrepreneurs.
However, women's attackers do not have to be powerful men for them to share their story. Created by activist Tarana Burke in 2006 to raise awareness of sexual assault, the #MeToo was revitalized by a tweet from Alyssa Milano shortly after the Weinsten story broke. Since then, the phrase has been used on social media by high-profile figures and everyday people alike to share their experiences with assault or harassment. Time would go on to names these silence breakers Person of the Year.
3. Mueller Investigation
Just months after the Deputy U.S. Attorney General ppointed former FBI Director Robert Mueller as a special counsel to conduct the investigation into Russian interference presidential election, much headway has been made into the investigation. Mueller has indicted Trump's former campaign manager, Paul Manafort, and Rick Gates and created an agreement with adviser George Papadopoulos.
4. Las Vegas Shooting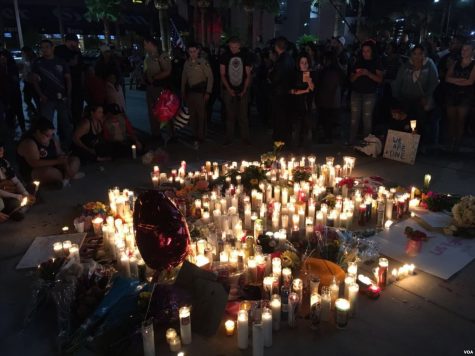 The nation would face yet another gun-related tragedy when Stephen Paddock opened fire on a crowd of concert attendees on the Las Vegas Strip from the 32nd floor of his hotel. With a dead count of 58 and 546 people injured, this is the deadliest mass shooting in the country's history. Paddock used a bump fire stocks to allow his semi-automatic rifles to fire at a rate comparable to a fully automatic weapon. Like Sandy Hook and other tragedies before it, the massacre prompted yet another national conversion on gun control. Yet again, however, it seems as though not much has come from renewed debate.
5. Hurricane Season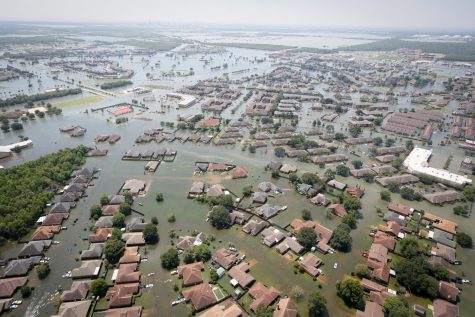 Mother Nature did not hold back this year. Within four weeks, three hurricanes tore through Texas, Florida, Puerto Rico and other Caribbean islands, though they affected people from across the nation, including some at Jefferson. Hurricane Harvey killed 80 in Texas and caused $150 billion in damage. Hurricane Irma, the strongest recorded storm to exist in the Atlantic, caused at least 134 deaths. Hurricane Maria devastated Puerto Rico, where, three months on, some citizens still do not have power.
On a lighter note, the unpredictable weather also brought with it a bomb cyclone, seven feet on snow in Erie, Pennsylvania and a dusting with a side of school cancellation in FCPS
6. Charlottesville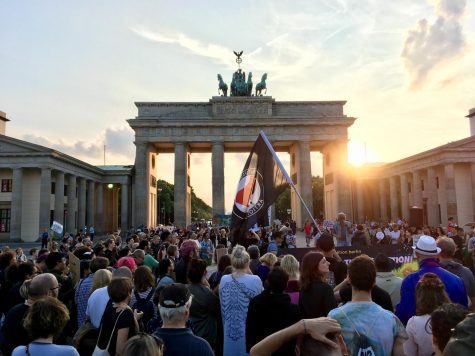 The presidential election led to many important, if uncomfortable, questions about race, religion and what it means to be "American." These questions came to blows when members of a Unite the Right Rally—consisting of white supremacists, Klansmen and neo-Nazis—and counter-protesters clashed. The day ended in tragedy when a man drove a car through a crowd, injuring 19 and killing 32-year-old Heather Heyer. The even triggered conversation on the historical integrity of Confederate statues, one of the motivations of the rally, and outrage after Trump failed to acknowledge the event until two day afterwards and went on the blame "both sides."
 7. Terror Attacks in Europe
The US wasn't the only national facing loss, Europe was the victim of numerous terror attacks once again.
On April 7, a man plowed a vehicle through the Drottninggatan shopping district of Stockholm, Sweden, injuring 15 and killing four.
The next month, Britain faced its worst terrorist attack since 2005 when a suicide bomb at an Ariana Grande concert left 22 dead. The singer would later hold a benefit concert for the victims.
In August, a van plowed through La Rambla, a tourist destination in Barcelona, leaving 13 dead and 100 injured.