Swiping right on TJTinder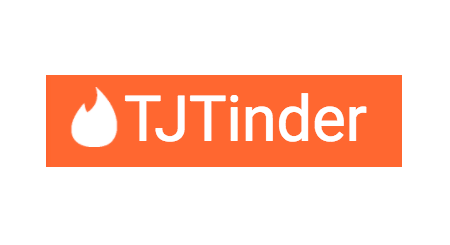 Tinder, an app released to spur online dating, has become very popular among youth throughout the nation. Inspired by this innovation, senior Jacob Ajit decided to create an app called TJTinder, designed to foster friendships throughout the TJ community.
The idea first came to him midst the busy homecoming season in 2015 when everyone was scrambling to find a date to the dance.
"Ever since I've been at TJ it's been kind of a stereotypical TJ kid problem," Ajit said. "When you're a freshman and you don't know anyone, you're trying to make friends and you're trying to figure out who you're asking out to homecoming. So I just thought it would be a nice way to create something that would enable people to get to know each other better."
He decided to launch the app during the second asking week of the Sadie Hawkins Dance in order to maintain its excitement. Ever since it's release, the idea has become popular among students.
"When I first heard about it, I thought it was interesting," freshman Neel Mandapati said. "I didn't expect it, I thought it was like something out of the left field. I guess it's a good idea. It helps people who want to find somebody to do so. When people have other people, they tend to be happier which may take off some of the stress they get from school."
TJTinder has had a huge response with students using the app as a fun pastime.
"The response was definitely not what I expected," Ajit said. "I launched it and the next morning all of a sudden I see that there's 300 users using it. And then the next day, it's at 400…the response was definitely overwhelming. Also, because of this, I had to fix it a lot and maintain it which was kind of a pain but it was a lot of fun."
However others, such as freshman Sreya Yadlapalli were a little hesitant regarding the idea.
"I feel like some people might use it and some might not," Yadlapalli said. "Overall, I feel like it's a good idea."
Since TJTinder requires students to log in with their school Intranet accounts before using the app, some people have expressed safety and security concerns.
"I was bit worried about launching it because there are obviously concerns about how you're dealing with privacy and student data," Ajit said. "I was really careful about including disclaimers. But already a few teachers have come up to me to make sure I've dealt with the implications and everything properly. I think I've done a good job with that."