Top 16 of 2016: Biggest Tragedies
2016 is generally seen as a tragic year, as many depressing things happened. The list below is, in no particular order, some key tragic events that took place in 2016. Do note that this list is entirely of our opinion, and thus, may or may not agree with what you think the biggest tragedies are.
North Korean Nukes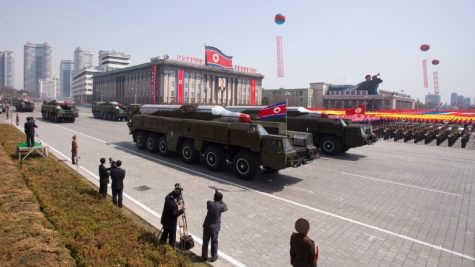 courtesy of CNN
North Korea having nukes is a cause of concern due to the fact that a power-hungry military leader with weapons of mass destruction causes massive world tension, as Kim Jong Un could use them against us. His plan to get intercontinental ballistic missiles could also cause fears of attacks on our West Coast.
2. Brexit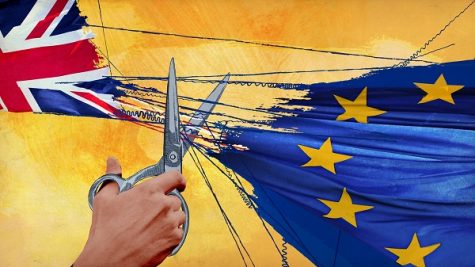 Courtesy of Castle
Britain was always one of the key members of the European Union, having been in it since 1973. No nation had left the EU until the British voted in a referendum to leave. While this may not seem to be too bad, as progress on actually leaving seems slow, it has caused calls for France and other countries to leave the union.
3. U.S. Election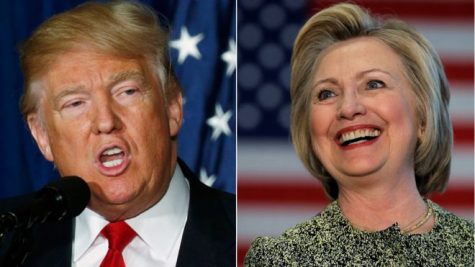 Courtesy of BBC
This year was probably most dominated by the election. Despite losing the popular vote, Donald Trump won the election in the electoral college. This election was one of the most hateful in recent memory — Donald Trump often insulted his opponents, coming up with nicknames like "Crooked Hillary" and "Lyin' Ted."
4. Russian Hackers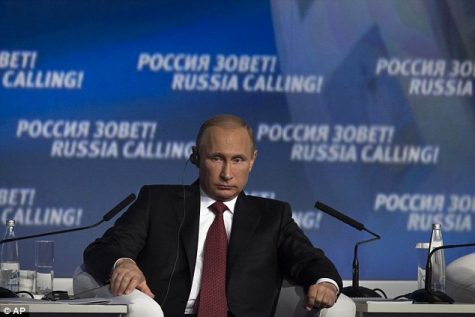 Courtesy of Daily Mail
The fact that the Russian government bothered to try to hack our election is a cause for concern. It gives the world the suggestion that they can try to control our domestic affairs, in this case, the election. And rumors about the Kremlin celebrating Trump's election does not help their case.
5. Deathcember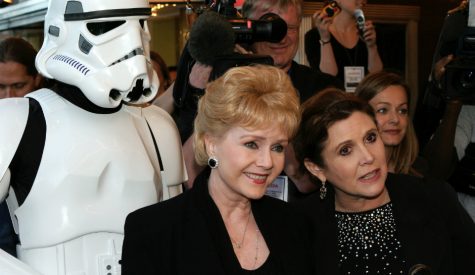 Courtesy of Inquisitr
Debbie Reynolds, George Michael, John Glenn and Carrie Fisher. All these and more passed away in 2016. More celebrities died this December than in most other months. Considering that Carrie Fisher, Debbie Reynolds and George Michael all died within a week of the New Year, these deaths provided a tragic end to 2016.
6. Panama Papers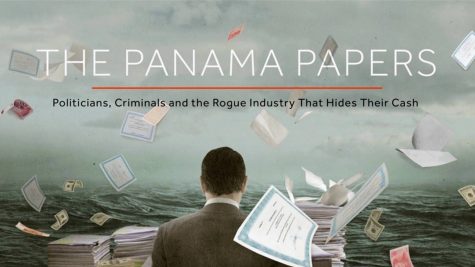 Courtesy of Democracy Now
Previously, we thought that rich people weren't corrupt and running illegal businesses. Well, that all turned around with the Panama papers, which showed the world that lots of rich and powerful people, such as Lionel Messi and the Prime Minister of Iceland, had shell companies to avoid paying taxes. The reputations of many individuals were ruined; for example, Iceland's PM had to resign as a result of the discovery.
7. European Terrorist Attacks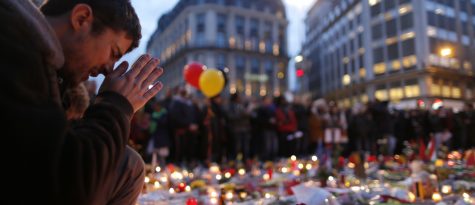 Courtesy of Christian Hartmann
This year, Europe got rocked by many terrorist attacks. France got rocked by terrorist activities many times, whether in Nice on Bastille Day to the attack on the Norman church. Belgium got hit by suicide bombers who were linked to previous terror attacks. Germany most recently got hit with a truck being driven into a Christmas marketplace.
8. Warriors Blow a Three-One Lead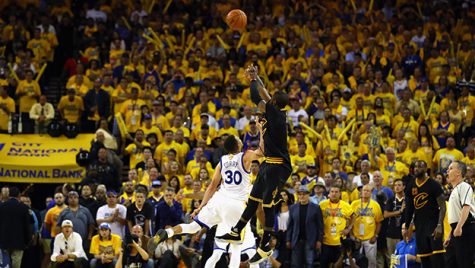 Sorry Warriors fans, but you're gonna have to see this one again. The warriors started strong in the NBA Finals against the Cavaliers, but then the Cavs made a late comeback to win the series four games to three. It was a horrific sight for the defending champion Warriors, as they lost the championship after being on the doorstep of victory for three straight games.
9. Harambe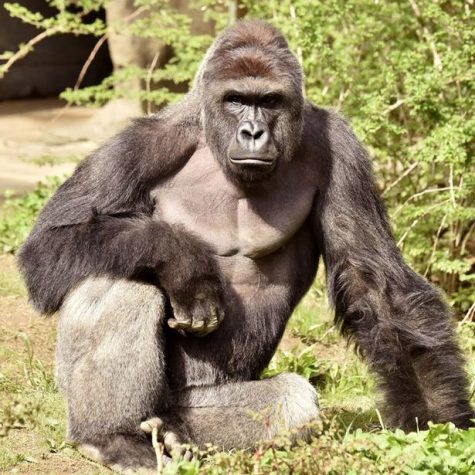 Courtesy of Reuters
Harambe, a gorilla in the Cincinnati Zoo, was shot dead on May 28, 2016. He was killed for the safety of a child that fell into his exhibit. However, doing so sparked global trending arguments. The tragedy didn't lie in his death; the tragedy was the childish and immature reaction of the public.
10. Rodrigo Duterte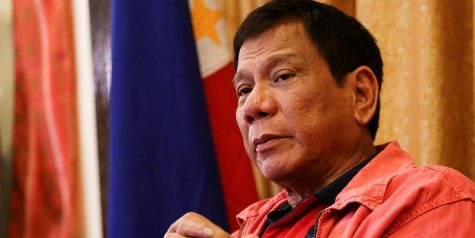 The fact this guy exists is tragic. He decided to make Hitler his role model and massacre drug addicts. He not only hates the United States, but he had some disturbing things to say about President Obama. He is alleged to have thrown someone out of a helicopter. He, however, is accepting all refugees and does point out America's hypocrisy in criticizing human rights in the Philippines. Duterte responded by saying that at least he is killing the bad drug sellers and not innocent black people. Does he have a point?
11. Turkey Coup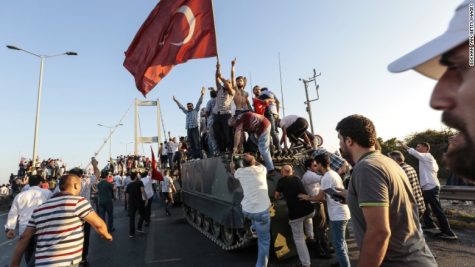 In July, elements of the Turkish military tried to overthrow their prime minister Erdogan. He responded with a brutal crackdown on the people who led the coup. This shows another country that has become autocratic in 2016, as well as many lives lost to retribution.
12. Orlando Shootings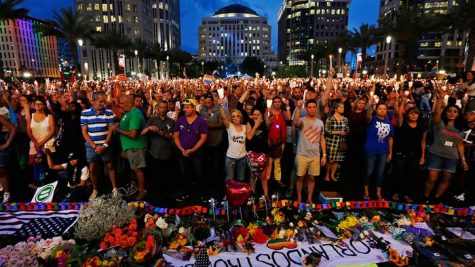 Courtesy of Getty Images
A shooting that killed 49 and wounded 53 in a gay nightclub in Orlando. A shooting was done in hate. A shooting with the sole purpose of hurting, of piercing fear into the hearts of Americans. A shooting that brought us together more than ever. Omar Mateen was responsible for the massacre and was killed in a standoff with police. We learned from Orlando that we stand united, as one people to go against the wrongs and fight for the rights. To show that we will not be silenced by such hateful actions. We showed that love beats hate.
13. Italian Earthquakes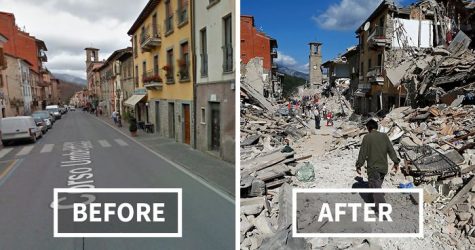 Courtesy of Reuters
Central Italy got hit by two major earthquakes this year; one in August and one in October. Both earthquakes had magnitudes of around six on the Richter Scale. While these may not seem too devastating in comparison to the earthquake in Fukushima a few years ago, getting hit by multiple big quakes in a year hurts, as it delays the recovery after the first one.
14. Zika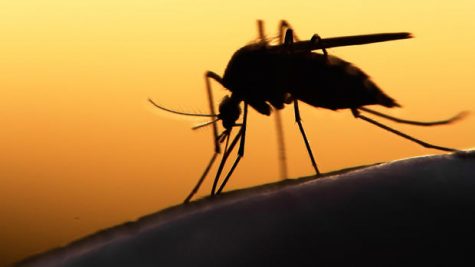 Courtesy of NBC
The Zika virus spread widely in 2016. It is transmitted by mosquitoes and originated from Africa. It is known to cause microcephaly in babies when the mother catches the virus during pregnancy. Zika scared the world over in 2016, and essentially became the new ebola; a scary disease that gained worldwide fame in a short period of time.
15. Aleppo
In Syria there has been a civil war going on for years, and in December 2016, all the rebels were pushed into Aleppo. There was massive bombing of Aleppo in hopes that the rebels would surrender, but in doing so they killed thousands of innocent civilians. The UN has been trying to get these civilians out of the area and creating ceasefires but no method of stopping the war seems to be working.  
16. Lack of Snow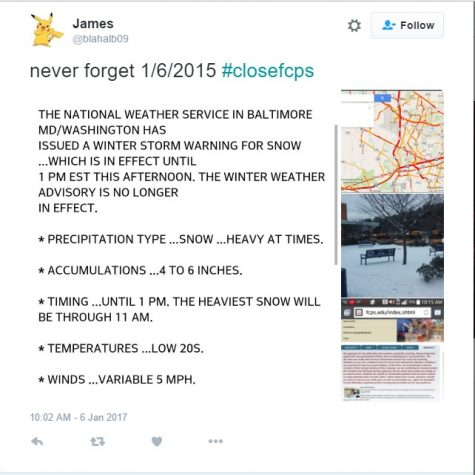 Courtesy of blahalb09
The biggest tragedy of all is disappointing lack of snow this year. Basically we have not had any snow for the 2016-2017 year yet and are projected to only have a few inches in the upcoming year. Not to mention that we had only about a week's worth snow days last year, compared to the many from the past.