Top 16 of 2016: Cultural Visionaries
16 people who've amazed us with their imagination and accomplishments — shaping our view of the world, our artistic tastes, and our future. This list is in no particular order.
1. Zayn Malik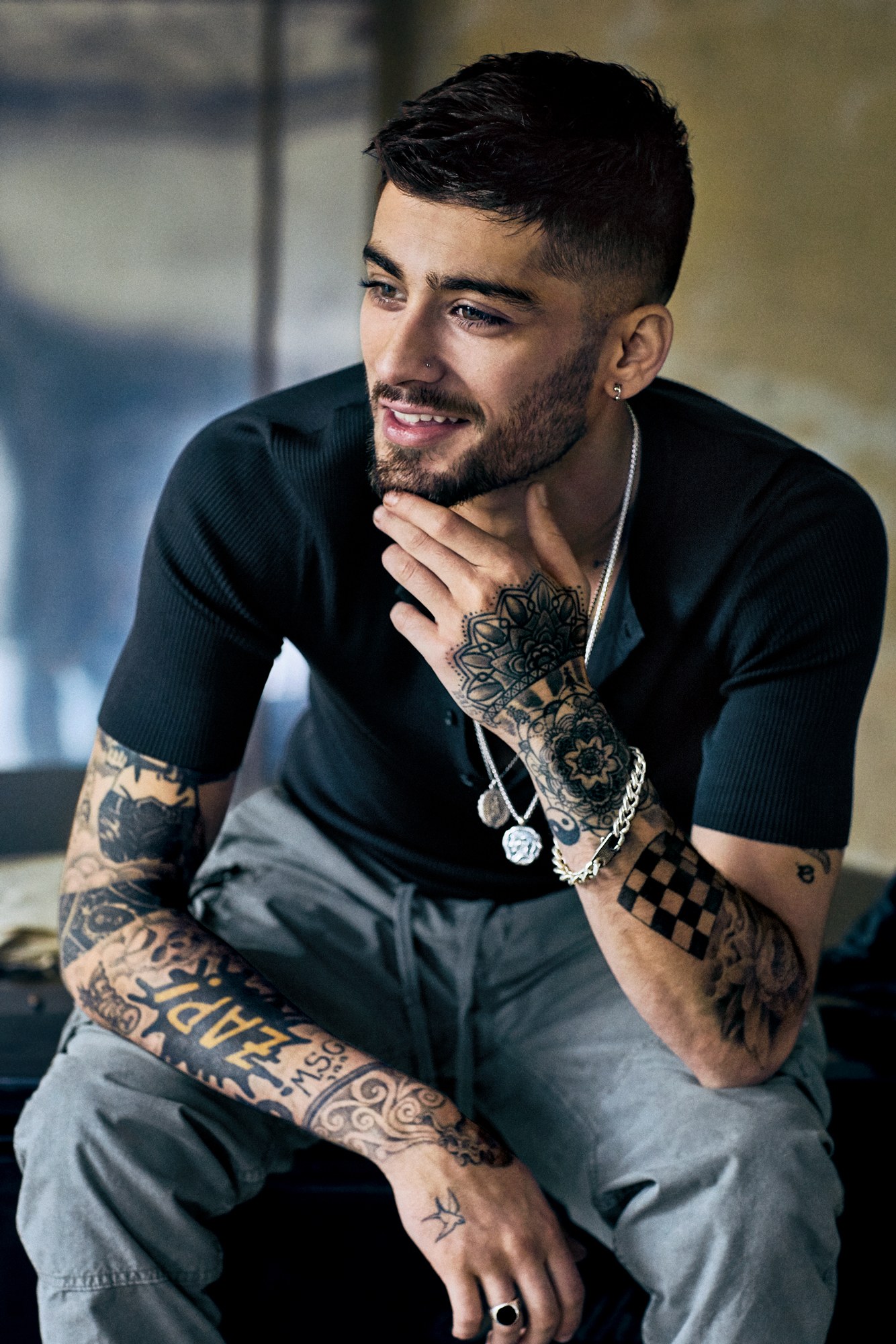 With soothing vocals and sultry visuals, singer Zayn Malik has dropped songs tailored to his own personal style. After leaving One Direction in March 2015, Zayn told The Sun, "I feel like I'm doing what's right — right by myself and right by the [One Direction] boys, so I feel good." On Jan. 29, Zayn debuted his first solo single which he co-wrote, an R&B track titled "PILLOWTALK." The dreamlike music video is experimental and artistic, with modern interpretations completely different from what has been seen before. "PILLOWTALK" made Zayn the first U.K. artist to debut at number 1 on Billboard's Hot 100 for one's first released single. His solo studio album, "Mind of Mine", was released in March and became number one on Billboard's 200 Albums chart. Zayn has also worked on other artistic endeavors, releasing a self-titled book and recently collaborating with Taylor Swift on "I Don't Wanna Live Forever" for the "Fifty Shades Darker" soundtrack. Zayn's courageous decision to leave One Direction allowed him to pursue his own ideas and express himself more truthfully through his medium. By taking a risk Zayn has achieved great success in the music industry, but more importantly, he has finally freed himself to forge his own artistic journey.
photo courtesy of GQ Magazine
2. Kellyanne Conway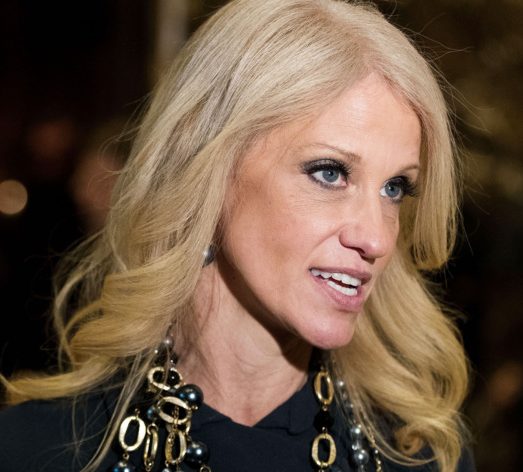 Kellyanne Conway is CEO of polling firm The Polling Company Inc./Woman Trend, and has advised several Republican politicians particularly on connecting with women voters. On Aug. 17, Donald Trump named Conway as his Presidential campaign manager. This left Conway with one major goal in mind: to see a Trump Presidential victory. Tasked with the job of overlooking the final stretch of Trump's run for office, she took action. Conway worked to improve Trump's poll results and publicly express her approval of Trump. According to a senior Republican Party official interviewed by Time Magazine, "She is very effective, not just at communicating a message, but understanding what message works for what person." Despite countless media predictions of Hillary Clinton winning on election night, thanks in part to Conway's efforts, a Trump victory ensued.
photo courtesy of Getty Images
3. Katie Ledecky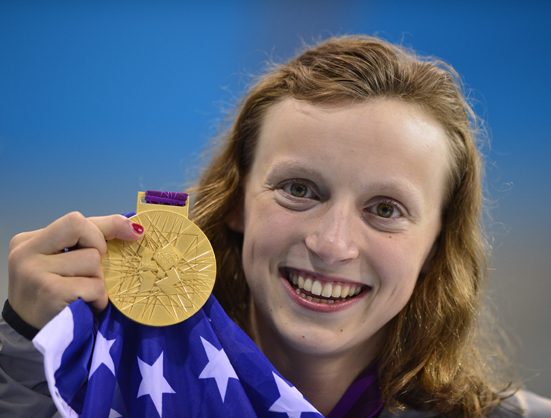 At 19 years old, swimmer Katie Ledecky has already competed in the Summer Olympics twice, taking home four gold medals and one silver in 2016. Michael Phelps told ESPN, "When I watch [Ledecky] swim, it's like an art. It's beautiful. She maximizes her distance per stroke. It's just something you don't see in swimming." Ledecky seems to compete on her own standards — even at the National level, her leads in races are unquestionable. In fact, Ledecky set two world records (400 m freestyle and 800 m freestyle) at Rio 2016. Even before the 2016 Olympics, she had never lost once while competing in 12 individual finals at major international meets. Ledecky's drive to be her own best translates through her swimming performances, showing watchers the next level of what is achievable in sports.
photo courtesy of Getty Images
4. Lin Manuel Miranda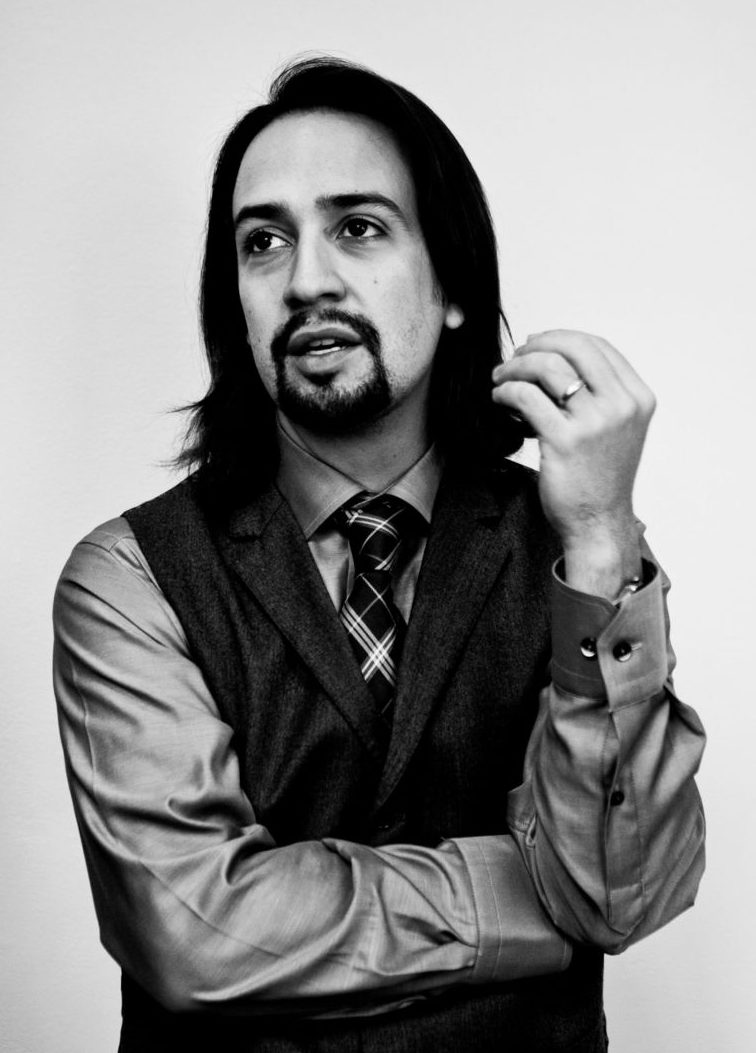 Lin Manuel Miranda's Broadway musical "Hamilton" has meshed American history with hip-hop to create a show that appeals to generations. Tickets to "Hamilton," winner of the Pulitzer Prize for Drama, have been sold out in New York until Aug. 2017. Miranda's visions are expressed through his versatility. Outside of Broadway, he has composed and sung Polynesian-infused Disney music for movie "Moana" as well as collaborated with Jennifer Lopez on pop song "Love Make the World Go Round." Miranda's skills and talent allow him to convey thoughts and express ideas through portraying characters and song. With every line and every performance, Miranda continuously inspires audiences in a wide range of media.
photo courtesy of The New Yorker
5. Ryan Reynolds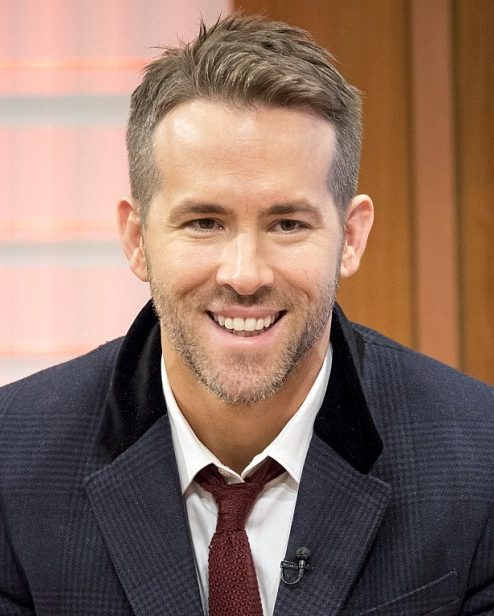 Actor Ryan Reynolds helped bring movie "Deadpool" to the big screen, and portrayed its main character in a lighthearted but memorable fashion. Reynolds was introduced to the concept of "Deadpool" in 2005, but progress on the movie halted after 20th Century Fox bought its rights. Only after 10 years was Reynolds able to portray the title role, Deadpool, described in a 2004 comic book series as "Ryan Reynolds crossed with a shar-pei." "Deadpool" is most definitely not a typical superhero movie — the entire concept of the film is a fresh take on who can be a superhero, while the main character Deadpool is hilarious and relatable. Reynold's persistent belief in this film combined with his clever improvisation techniques led to a 782-million-dollar blockbuster success.
photo courtesy of Shutterstock
6. Ben Rubin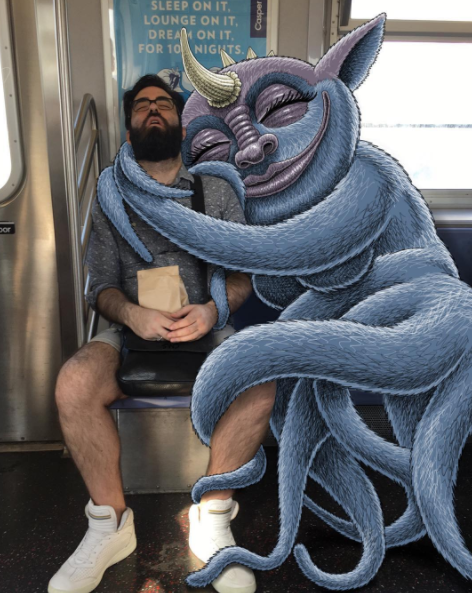 Ever wonder what a trip on a New York City subway would be like sitting with furry monsters? Ben Rubin, artist behind "Subway Doodle", creates depictions of these kinds of man-and-monster interactions. Rubin started sketching these extraterrestrial creatures during his commute to and from work. He takes photos of regular passengers riding the subway, then uses his iPad to draw a creature or two alongside the subject. The well-composed images are humorous to view, as the monsters drawn often imitate or accentuate what a person is doing. Rubin told Business Insider, "I'm not deliberately trying to make any kind of statement. Occasionally my work has some kind of social commentary, whether it's about etiquette on the subway or the occasional political statement." His work, a burst of original creativity, is posted under "Subway Doodle" on Facebook and Instagram.
photo courtesy of subwaydoodle on Instagram
7. Edel Rodriguez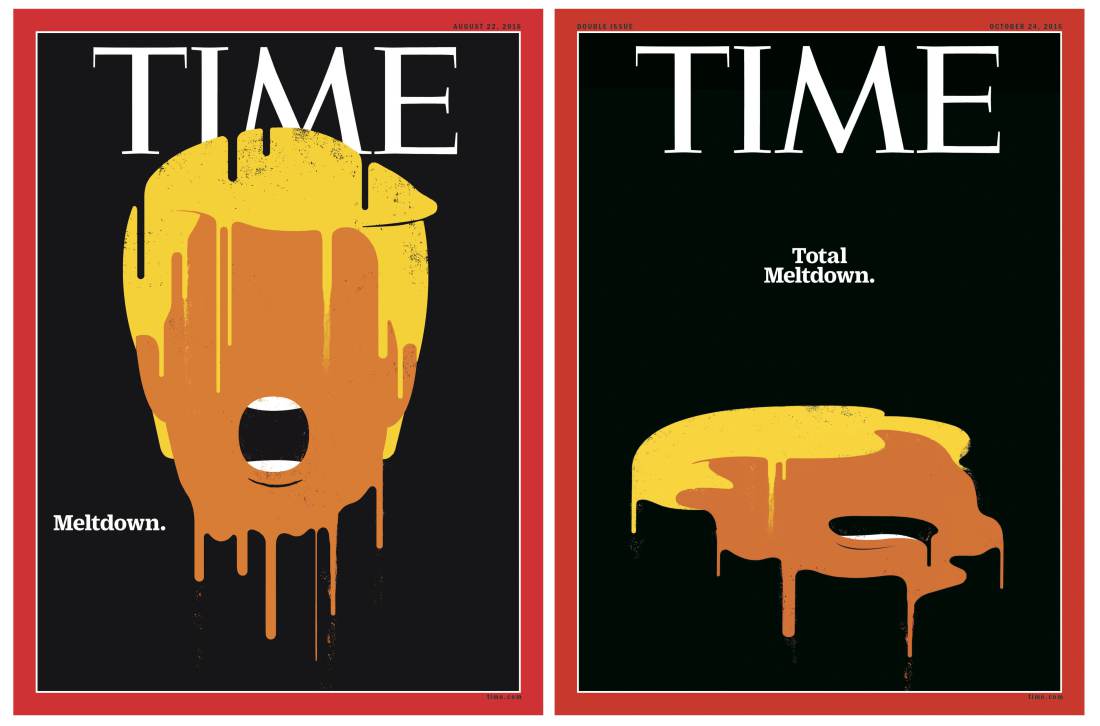 Cuban American artist Edel Rodriguez illustrated two iconic Time Magazine covers this year, titled "Meltdown" and "Total Meltdown." "Meltdown" features an outline of Donald Trump's face, mouth open, with liquid streaks flowing down. "Total Meltdown" emphasizes the concept even more, as Trump's entire face is liquefied into a puddle. This year, Rodriguez has been named a Best Cover Winner by the American Society of Magazine Editors for his controversial but thought-provoking Newsweek cover for the article "What Silicon Valley Thinks of Women." The article highlights Silicon Valley's lack of females in its culture, as well as the challenges that the women face. Although Rodriguez's cover designs tend to be simplistic, they clearly and effectively relate a significant message to the viewer.
photo courtesy of Time Magazine
8. James Corden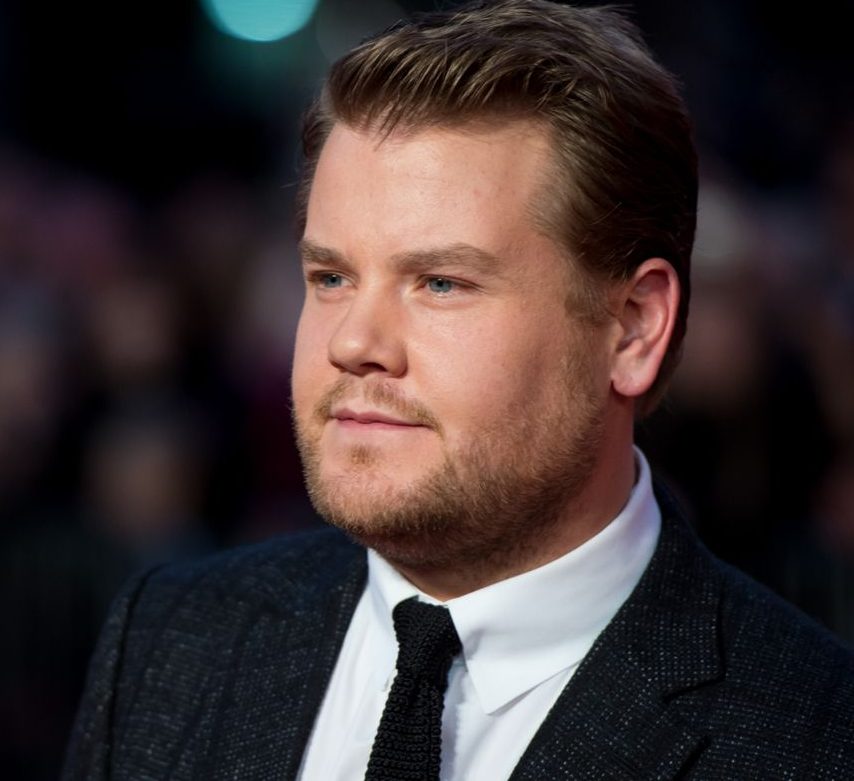 Over the last year, comedian and host of "The Late Late Show" James Corden has reimagined late-night television, creating innovative skits, segments, and specials. His most popular recurring segment, "Carpool Karaoke," features Corden "carpooling" with well-known celebrities; he drives them around the city and sings along with the artists to their own songs in addition to some of their favorite classics. "The Late Late Show With James Corden" won the 2016 Emmy Award for Outstanding Interactive Program, and each "Carpool Karaoke" video has millions of views on YouTube. Corden's witty attitude and unique segments are enjoyable for his guests and addictive for audience members to watch.
photo courtesy of The Gospel Herald
9. Alessandro Michele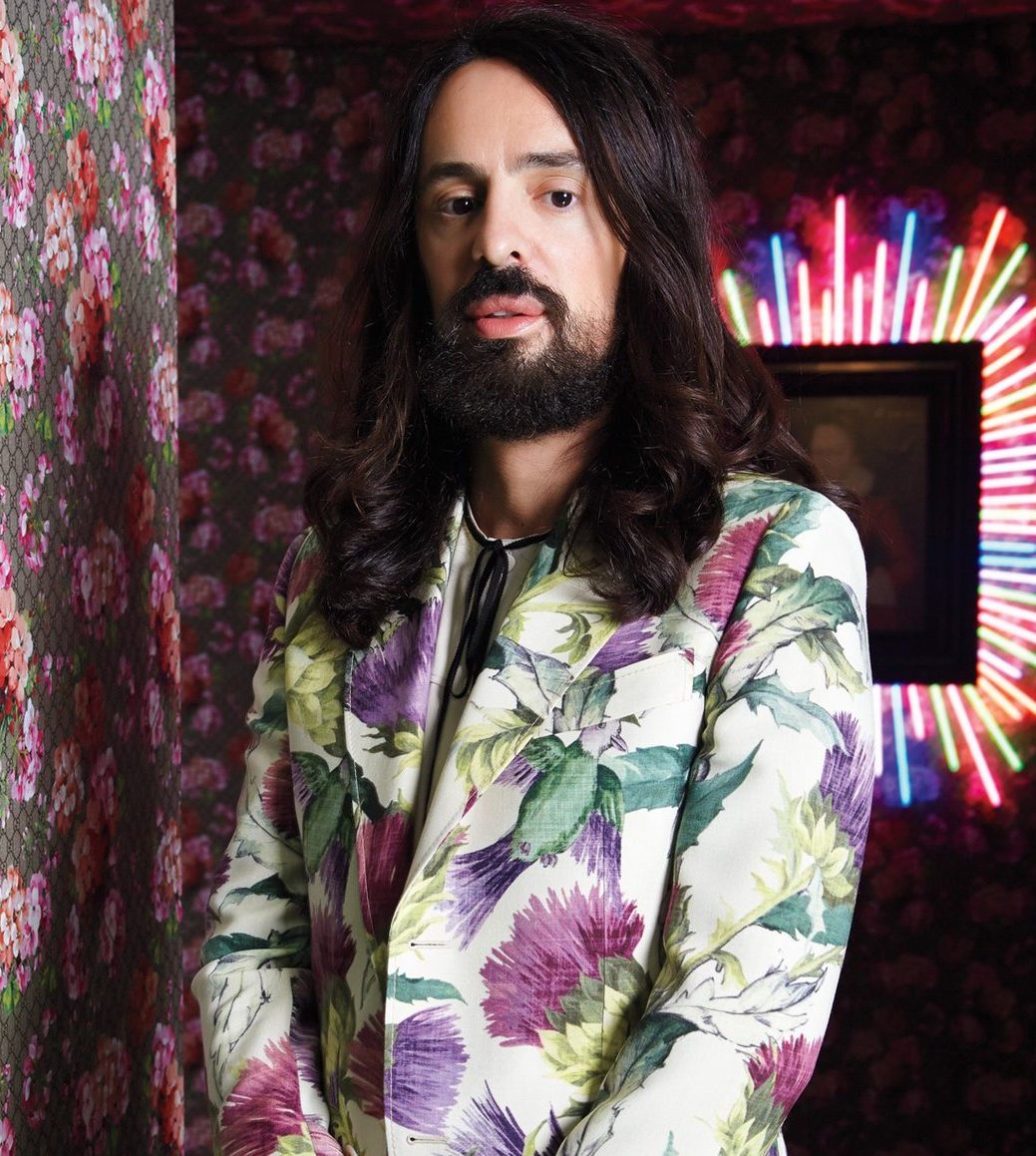 Creative Director of Gucci Alessandro Michele is obsessed with beauty. Michele has told GQ Magazine, "The day that I will not have the chance to run under the beauty, I don't want to live anymore. Because it's one of my first reasons to live." At Gucci, he has designed long flowing gowns, capes, and jacket-pant combinations charged with color. In the first quarter of 2016, Gucci's sales increased by 3.1 percent, while sales grew by 7 percent during the second quarter. Kering reported that in the three months from July to the end of September, Gucci sales improved comparably by 17.8 percent. Michele's clothing is beautiful, but not in a typical way — each piece includes exquisite details and patterning that clearly works to make a enticing statement.
photo courtesy of W Magazine
10. Michelle Phan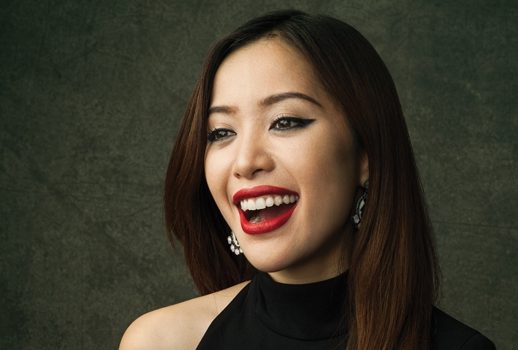 Cosmetics entrepreneur and YouTuber Michelle Phan has always been adept at connecting with her audience, whether relating with her fans online or creating beauty products based on consumer demand. She first dabbled in the beauty industry creating YouTube videos with makeup tips and how-to guides. Now, 10 years later, Phan has over 8.7 million subscribers on her channel which expanded to include travel vlogs and personal lifestyle advice. She's currently working on reshaping her own cosmetic line, called "em", having recently bought it back from L'Oreal USA so she could fully control its direction. She has successfully continued Ipsy, a 10-dollar-a-month service that offers subscribers beauty products handpicked by Phan and her team. The service is now worth over 500 million dollars total. Phan also came up with the concept of her first webtoon titled Helios:Femina, an otherworldly story of a young songstress.
photo courtesy of Adweek
11. Megyn Kelly
In a world where about two-thirds of reporters are male journalists, Fox News Channel correspondent Megyn Kelly provides a needed view in the political landscape. Throughout the 2016 election season, Kelly has used blunt honesty combined with facts to grill politicians with difficult questions. Most notably, she's asked Donald Trump during the first 2016 GOP debate, "You've called women you don't like fat pigs, dogs, slobs, and disgusting animals…. You once told a contestant on Celebrity Apprentice it would be a pretty picture to see her on her knees. Does that sound to you like the temperament of a man we should elect as president, and how will you answer the charge from Hillary Clinton… that you are part of the war on women?" Trump later fired back, once saying "You could see there was blood coming out of [Kelly's] eyes, blood coming out of her wherever." Despite these attacks, Kelly still stands tall and continues to anchor her program The Kelly File which covers investigative reports and late-breaking stories.
photo courtesy of Slate Magazine
12. David Guttenfelder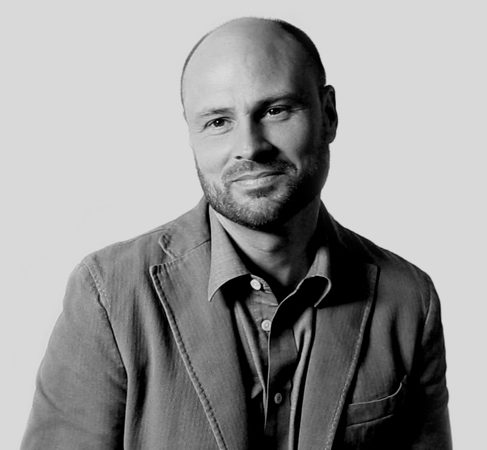 Photographer David Guttenfelder has visited about 100 countries, documenting cultural, geopolitical, and environmental events with his camera for the past 20 years. As former Associated Press chief photographer for Asia, Guttenberg pioneered the effort of showing the insides of North Korea to the rest of the world through images. He helped open an office for the Associated Press in North Korea, the first of its kind. This year, one of his photos from North Korea was named a Time Magazine's "100 Most Influential Photographs Ever Taken." A photojournalist for National Geographic, some of Guttenfelder's shots from 2016 are on Yellowstone, "what it means to be American", and Cuba during Fidel Castro's funeral. Seeing the world through Guttenfelder's lens is a true learning experience, thought-provoking and exploratory.
photo courtesy of National Geographic
13. James Charles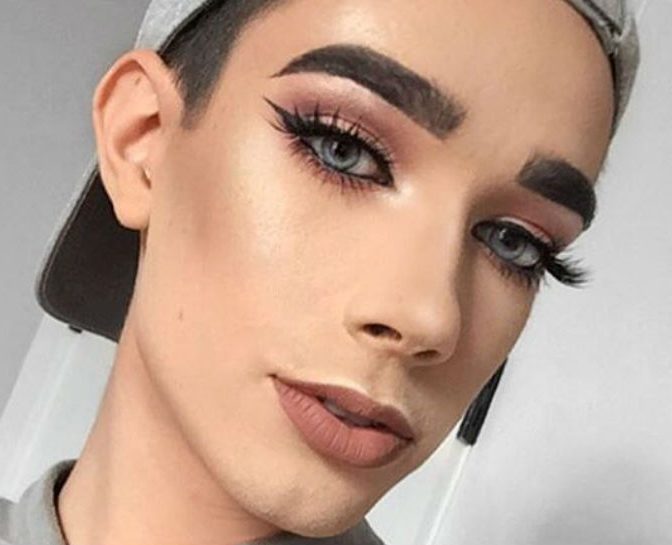 James Charles, a 17-year-old high school student, was first introduced to beauty fashioning hairstyles for customers. He told ABC News that he felt this was limiting himself, so he expanded to do makeup for his friends and also posted pictures of himself with makeup on. Charles currently has over 1.1 million followers on Instagram who appreciate his aesthetic, glamorous looks. This led him to become CoverGirl's first male spokesperson in Oct. He has been interviewed on The Ellen Show, and will soon be the face behind CoverGirl's So Lashy! by blastPRO Mascara. Charles has been a strong force in making makeup more normal and acceptable for men to wear. Outside of makeup and modeling, James also sings and sketches.
photo courtesy of The Inquisitr
14. Wing Yau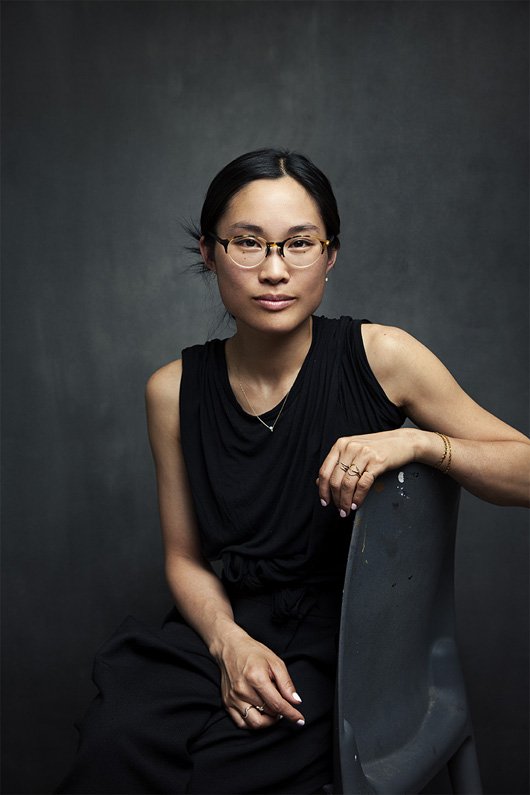 Jewelry designer Wing Yau founded her own company "WWAKE," which contains new takes on traditional jewel-encrusted rings, earrings, and necklaces. She has been recognized as one of Forbes' "2016 30 Under 30: Art and Style." Yau has recently debuted her company to include CLOSER, a line of sculptural accessories, at Amanda Phelan's spring/summer 2017 fashion show collection. Yau was never originally planning to be a jewelry designer, and had not even officially studied the area in school. She actually studied sculpture, which is a driving concept behind most of Yau's current pieces on sale. Yau told New York Called that she wants her customers to feel "more connected to art in general. They don't need to be that well educated about it but I want them to feel that sensibility. What I do is about translating that art experience. It's about having my idea present in this object and that object connecting to someone." Yau's uniqueness and intense passion to build pieces that form a connection with her clients allows her creations to stand out.
photo courtesy of Forbes
15. Ronda Rousey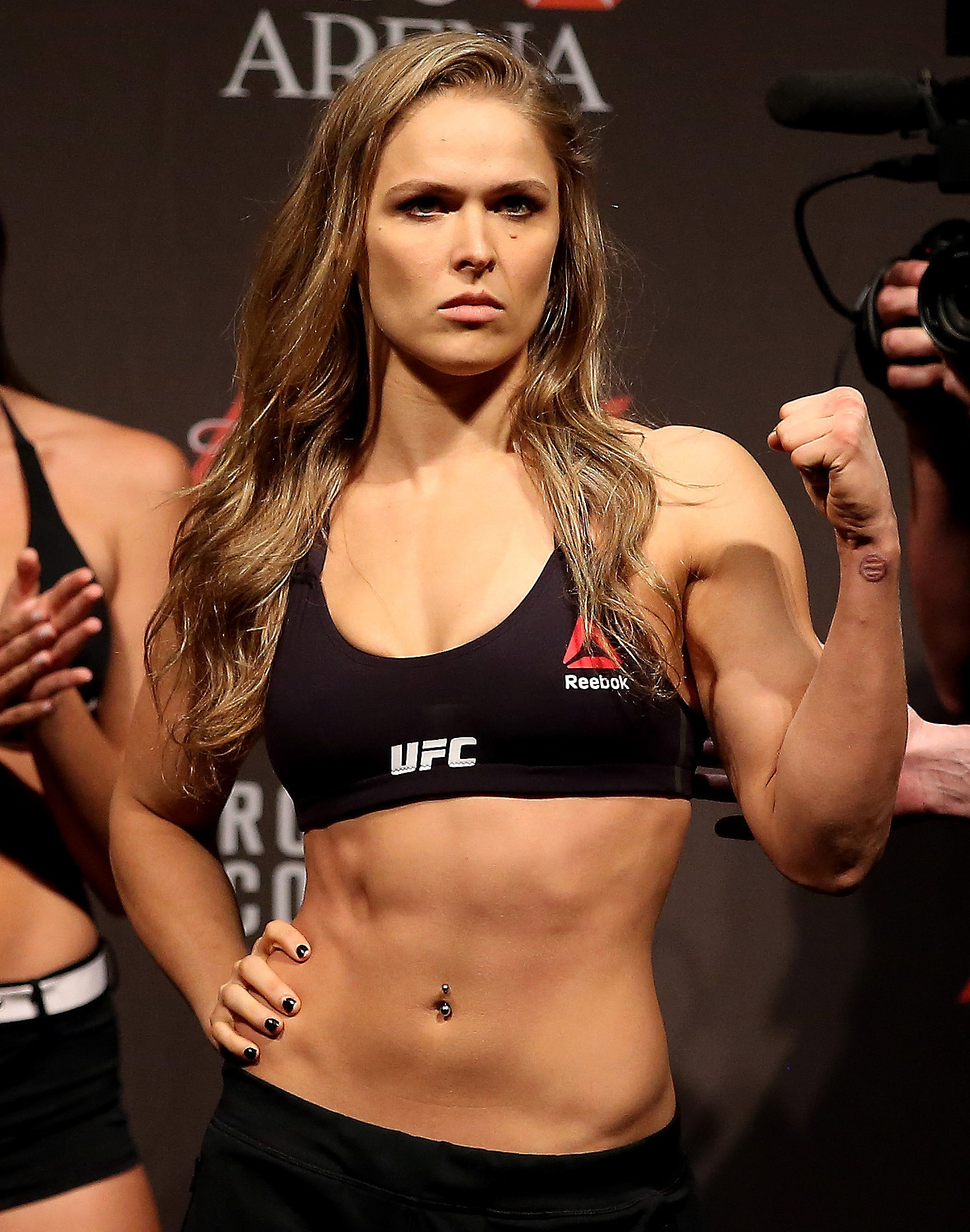 Ultimate Fighting Championship (UFC) bantamweight Ronda Rousey held the crown as the first and only women's bantamweight champion from Dec. 2012 — until she was beaten by Holly Holm in Nov. of last year. In the beginning of 2016 Rousey tearfully told Ellen Degeneres on The Ellen Show that she was considering suicide after her loss, seeming to think that she had failed in her purpose in life: "In the medical room when I was down in the corner [after the competition] I was like, 'What am I anymore if I'm not this?'" Rousey said. "I was literally sitting there and thinking about killing myself." Now she's back, and ready to compete. On Dec. 30, Rousey will go head-to-head against current champion Amanda Nunes in an attempt to win her title back. Before becoming a UFC fighter, Rousey competed in the 2008 Summer Olympics in judo, becoming the first United States woman to medal in the event. Her unbreakable fighting spirit motivates others to stay strong and be their best as well.
photo courtesy of Odyssey
16. Priyanka Chopra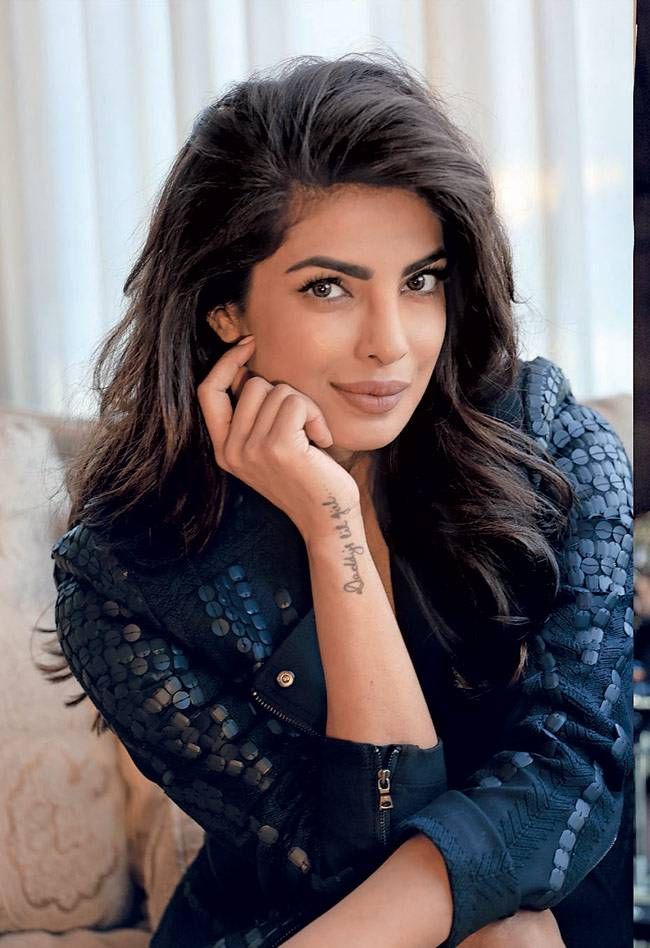 Actress Priyanka Chopra was first known for winning Miss World back in 2000. 16 years later, she's risen up in Bollywood and moved into the U.S. film industry — Chopra is starring in ABC's television (TV) series Quantico, making her the first South Asian woman to play the main character in an American TV show. TIME Magazine named Chopra one of their "100 Most Influential People" of 2016. Dwayne Johnson commented on her accomplishments and potential, stating, "When I look at her success from the 50,000-ft. view and see everything that Priyanka has already done, is currently doing and has the desire and the bandwidth to do, I can see that her impact is going to be invaluable." On Dec. 20, Pantene named Chopra their Global Ambassador. Chopra exudes confidence, style, a strong work ethic, and a personality that pulls you in — features that wider and wider audiences will appreciate as she continues to break boundaries in American media.
photo courtesy of Pinterest