Homecoming Asking Week 2016: Tuesday Sept 27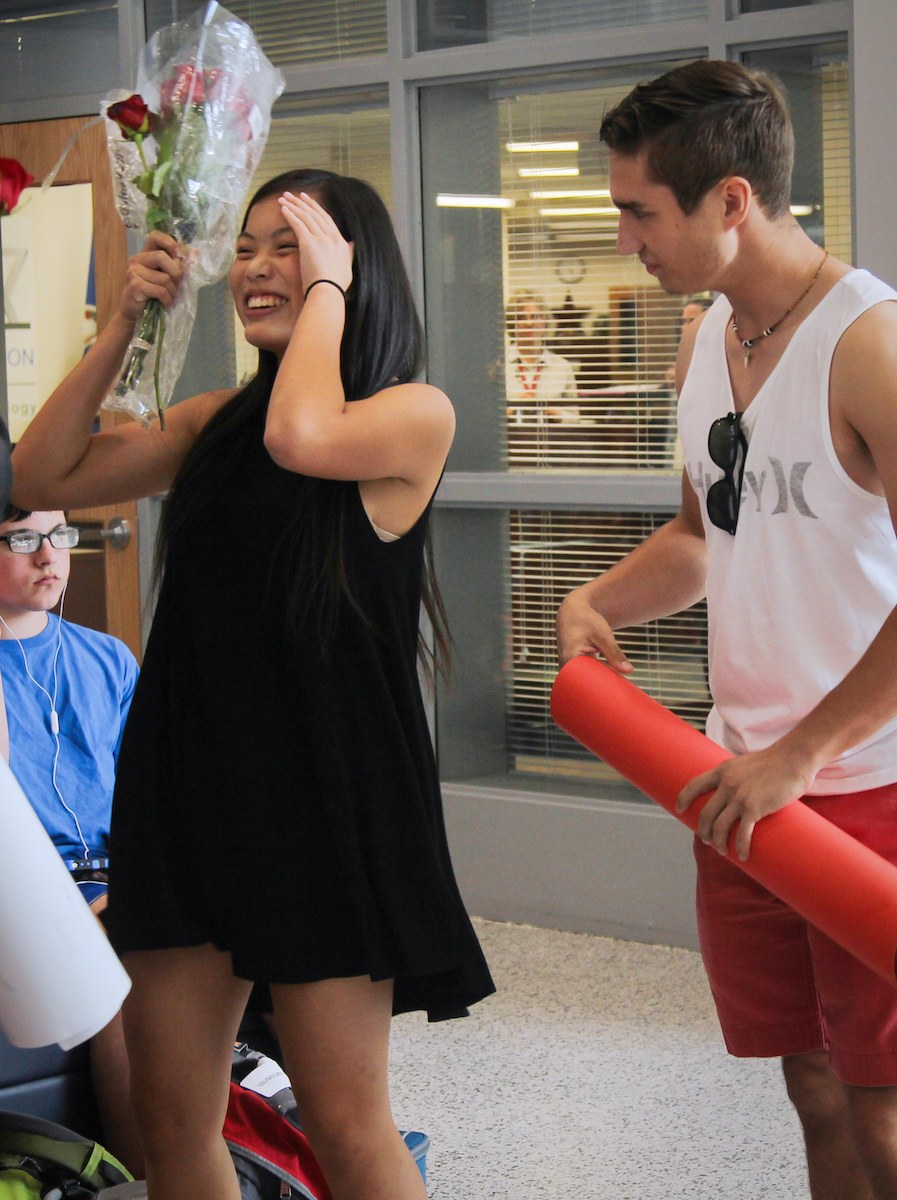 Juniors Scott Becker and Danny McCray held a Bachelor-style asking for juniors Melina Seng and Jessica Ly on Sept. 27 in the Nobel commons. Junior Sid Muralidhar acted as the announcer.
"I first thought of the idea a few weeks ago and then Danny, Sid and I started planning about how we could make this happen. We got a lot of our friends to help out and we went to someone's house and planned out how everything would work," Becker said.
"I thought it was really creative and I liked how they also included our friends in it. I think it was a lot of fun for all of us," Ly said.