August's Song of the Month: FRANK OCEAN VERSION (Warning: explicit music video)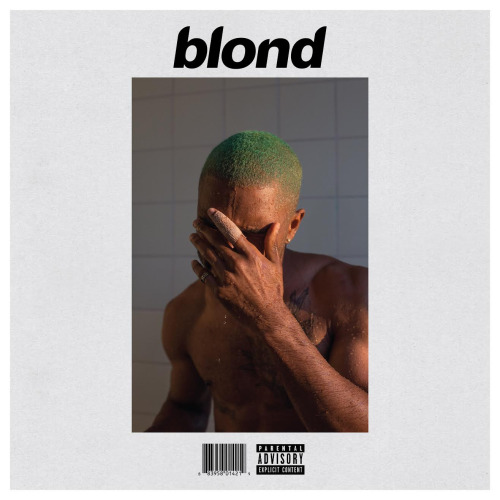 [subscribe2]
Disclaimer: "Nikes" music video contains explicit content and lyrics.
Were there 17 months in a year here on Earth, every song on Frank Ocean's much-awaited new album, "Blonde," (stylized on the cover as "blond") would have its own Song of the Month post. Every. Single. One.
Even though every new album that came out this year created its share of buzz on social media surrounding its release date, from Drake's "Views" to Kanye West's "Life of Pablo" to Beyoncé's "Lemonade" to Chance the Rapper's "Coloring Book," Frank Ocean was in it for the long game.
For months, years, Ocean fans had alternately hyped possible release dates and grieved unfulfilled promises. Most of you heard about the artist's teasing antics through social media like Twitter—fans joked about Ocean's two-year-long media hiatus and his repeated tricks for getting fans to think that he would soon drop his new album.
Like every other dedicated Frank Ocean fan, I freaked out when I first heard that his voice was playing on his live stream. The next day, I immediately started listening to his new album and I haven't stopped since.
My favorite moment came when I discovered the "Nikes" music video hidden in the Connect page of Ocean's apple music profile a few days later. I messaged a friend and fellow Frank Ocean follower, "this is one of the coolest things I've ever seen."
I watched all of the video not once, not twice, but three times, perplexed and dazzled by its disparate yet somehow cohesive elements: fire; the dancing devil; glitter butts; the gorgeous scene with rain, a white horse, and a woman; dark parties, money, cars; freckled faces. I watched it on repeat for at least two days after that first time.
The video disregarded any possible stereotype or expectation of Ocean as a former OFWGKTA rapper, gay man, black man or famous musician—none of those. In "Nikes," Ocean is irreverent to gender rules: he pairs eyeliner and Nike sneakers, he sports glitter and a beaded space suit, he wears a t-shirt in one shot and covers himself only with dollar bills, red nail polish and lip gloss in another. He also references the controversial Trayvon Martin case.
"Nikes" deserves to be August's song of the month because it encapsulates the entire concept of "Blonde" and Ocean's mystique. The music is experimental, light and airy like summer but just as heavy emotionally as any dead-of-winter blues song. Every part of the song and video is new and interesting and carefully composed.
He first sings, "I got two versions," possibly referencing the album's two different voices: one high-pitched and synthesized, one of Ocean's characteristic singing. But I think that he has more than two versions. He has an infinite amount of personas and perspectives that come from his unique personality and background as well as the artists from whom he so clearly draws inspiration in "Blonde" like Prince and the Beatles.
Even though the guessing game of Ocean's release date is over, the lyrics in "Blonde" will keep us guessing about his personal life for months…and who's to say this first video isn't a hint that more will soon come out? Have fun digging into his mystical lyrics and stay tuned for more on this album in the upcoming issue of tjTODAY!