June's Song of the Month: Could Chance the Rapper be our Bob Marley?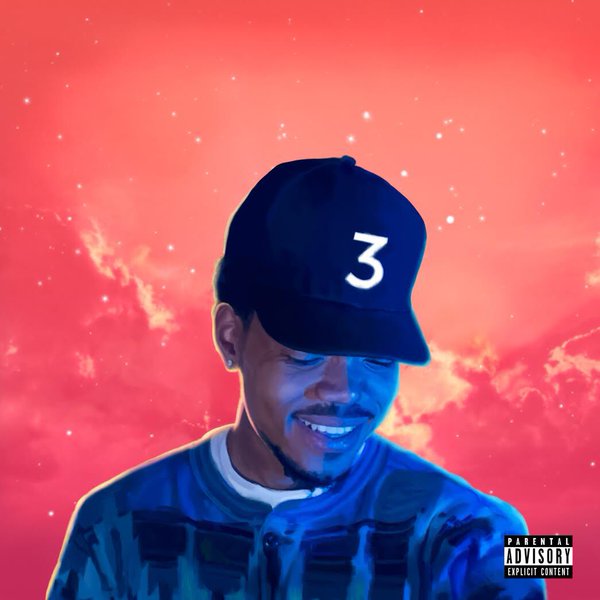 June has ended–quietly but abruptly–and 52 days have passed since Chance the Rapper released his most acclaimed and most anticipated mixtape (not an album; all of his music is "homemade" as he is not signed with a record label) to date, "Coloring Book," on iTunes music.
Before the release, rumors of collaboration with stars like Justin Bieber, Lil Wayne and Kanye West increased buzz.
His dedicated fan base still continues to hype the mixtape on social media as he prepares for his world tour: I've seen snapchat stories of parties in which the whole room jumps to "No Problems" and "All Night;" many, many tweets quoting his lyrics and multiple positive critical reviews of his mixtape shared on Facebook. 49% of my Twitter followers who voted in the anonymous poll from June 23, shown below, even agreed that Coloring Book was better than both Drake and Kanye West's recent albums.
which is the best/ your favorite

— JBW (@__swagner) June 24, 2016
I listened to Chance's new album to push me through the last few difficult weeks of school. His songs were full of hope and his openness about his religion connects to me, a Christian.
I chose "How Great" as June's Song of the Month because I listened to it while I studied, I played it while I drove to school in the morning and I can still dance to it as summer continues. I also have listened to Chance for years now and admire him more and more as an artist.
Chance's now-widespread success has blossomed from a garden that he has long cultivated on his own without record label support. Instead, the underground following of his fans propelled him to a commended performance as the first unsigned artist on Saturday Night Live.
Chance just made me listen to a gospel album for the first time in my life

— kiirubel (@AKL111LU) May 13, 2016
"Chance just made me listen to a gospel album for the first time in my life," tweeted Jefferson rising senior Kirubel Aklilu. Chance's genius allows him to uniquely mix genres, including gospel choir music, while still bringing his wide, loyal audience along with him. He adds his own signature to his rap verses with powerful images, pithy messages and smart allusions, making each line interesting and completely unique.
"How Great," which Chance, on his Reddit AMA, called his favorite song to record, serves as the perfect example of Chance's creativity. His cousin Nicole had sung Chris Tomlin's modern gospel classic "How Great" at Chance's grandmother's funeral the week before he brought her into his studio to record a few beautiful verses on his own song.
Rappers like Kanye West have opened rap songs with non-rap melodies before (think "Clique"), but such a personal, familial note is rare and innovative.
You also may not have noticed that the other featured rapper in his Christian-themed song, Jay Electronica, is actually a Muslim. He sings of his own trials and revelations through the lens of prayer and religion.
All over America, radical Islamic terrorism ranks among the topics most concerning to citizens. It is extremely rare that we get a chance to hear true Muslims speak of their perspective on religion without having to first defend it against cries that it is violent. Chance gave Jay a voice, letting him illuminate some of the similarities between Christianity and Islam.
In "How Great," Chance the Rapper blended elements that other rappers would simply use a means of creating controversial buzz into a peaceful anthem to which Americans of all kinds could relate.
To me, Chance's simple, honest messages, full of tranquility, hope and peace, remind me of Bob Marley's smooth melodies in a time of turmoil. I can see Americans looking up to him for years to come.
You can also listen to it on Soundcloud here.