Musician Profile: Eric Lin's viewpoint as a pianist and his upcoming performances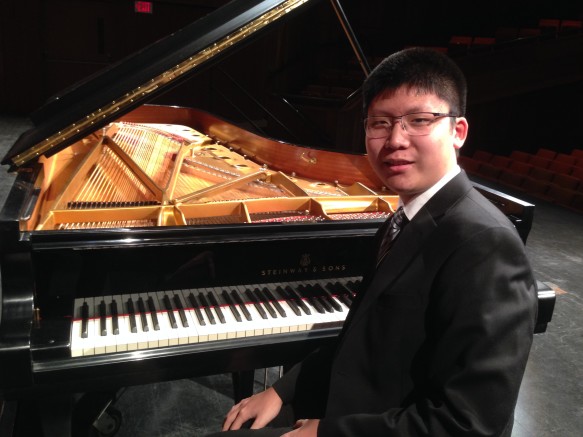 Despite the fact that he is a state- and nationally-recognized young musician (recently winner of the Ylda Novik piano competition and Lee University piano competition, as well as finalist in the MostArts piano competition, among countless others), sophomore Eric Lin never speaks about these accomplishments to his peers — in fact, I didn't know that he even played piano until one year after I met him. Eric would much rather talk about challenging musical repertoire, or discuss how to better convey the feelings of classical composers, over his own successes.
Eric is continuing to define himself as a performer. He is not only self-driven and motivated to improve, but is also becoming more and more involved with deciding on the pieces he will study. Although communicating the composer's intent is key to delivering an effective performance, Eric realizes that each performer's distinctive musical interpretation is just as essential.
"A good pianist is able to communicate to the audience directly, and correctly show what the composer wanted to show," Lin said. "But a good pianist also shows unique interpretations."
On May 27, tjTODAY interviewed Eric Lin to learn more about his journey as a pianist and his other interests.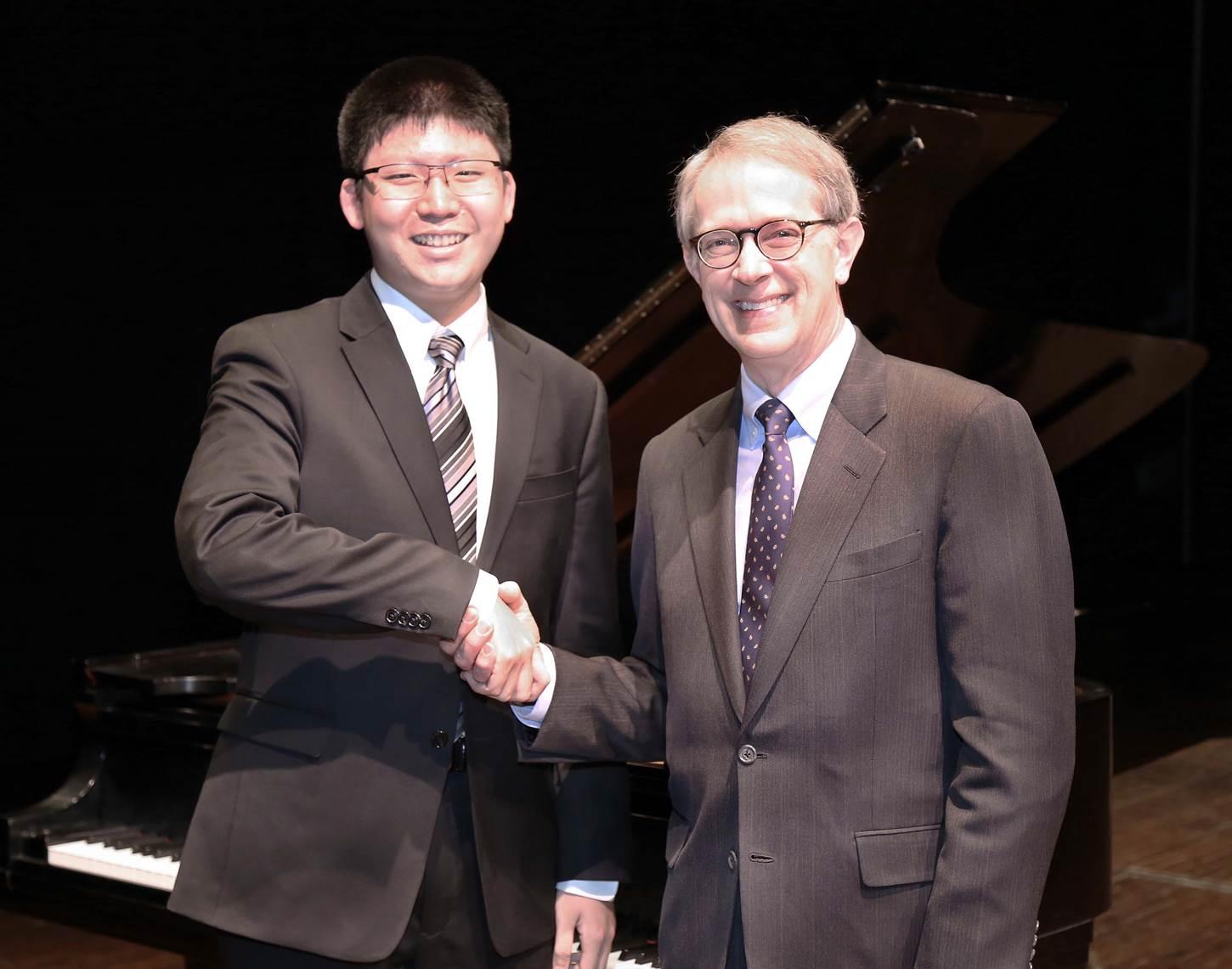 Photo courtesy of Eric Lin. Lin won the 2016 National Symphony Orchestra Young Soloists' Competition in March, and as a result he will perform at the Kennedy Center on June 14 at 7:30 p.m. Admission is free.
Q: How long have you been practicing piano? How much do you practice? Who have you studied with (include masterclasses)?
A: I've been practicing piano for about 10 years, almost 11. I practice very little now, but when I was little I practiced way more. My first teacher was a Chinese teacher, and then shortly after I moved to a better teacher who is also a Chinese teacher. I studied with her for three or four years. At that time, I was in Chicago and then I moved to Virginia. I was with Dr. Lee for the past four years. I've not gone to that many masterclasses, but I've gone to [about] five.
Q: What competitions and performances have you given?
A: Some major competitions are I recently won the [National Symphony Orchestra] competition, and I'm going to give a performance at the Kennedy Center with the NSO. I won the David Dubois and Lee University [competitions].
Q: What inspires you when you play specific pieces? How do you express yourself through your music?
A: I try to make sense of the music, try to make a story usually. For some pieces, that doesn't work, but pieces always have some mood or character to it and I try to develop imaginary characters.
Q: How do you choose your repertoire?
A: For the past few years, my teachers have chosen them for me, but recently I've had more input. My teacher usually gives me a genre, that I choose from, and i listen to a lot of music. Usually I just find one that inspires me, like affects me, the most.
Q: Have you taken any music courses in high school?
A: No.
Q: Will you pursue music in the future?
A: I'm not sure; maybe double major, but I'm not sure.
Q: Tell me about one of your most memorable moments in your music career.
A: One of my most memorable moments during or after a performance was when I was playing at a retirement center and a woman came up with me and shared stories of her younger days of playing piano. So I play at retirement centers every week and it always brings joy to know that you're helping some people get through various pains in their life.
Q: How does it feel after you place in a certain competition or perform with an orchestra?
A: Sometimes I'm pretty nervous, but I'm also really concentrated; it's kind of like taking a BC [Calculus] final exam or something like that. After I usually feel really relieved, not necessarily happy, it's like done. When the audience applauses, it's always really special, and you feel really happy.
Q: How do you deal with stress preparing for competitions?
A: Practicing is pretty stressful, but naturally playing the piano relieves stress. Also, it's kind of a counterexample, but sometimes you get really frustrated, and you have to stop practicing for a while and think about other things and then come back.
Q: What was your reaction after you win or do well in a competition?
A: What I usually do is I try to expect nothing, and then I'm really happy when I get anything. Before, when I was little, I wanted to get first, so I was always really disappointed when I didn't. Now I place more emphasis on how I played and not on the results. If I get a sixth place or something I'm not really that nervous at the beginning, but once you get to the top three I start to get nervous.
Q: What do you like to do in your free time?
A: I like to watch YouTube videos. I like to read, play chess.
Q: If you had one day off, how would it play out?
A: Just finish up all my work. There's always work to be done.